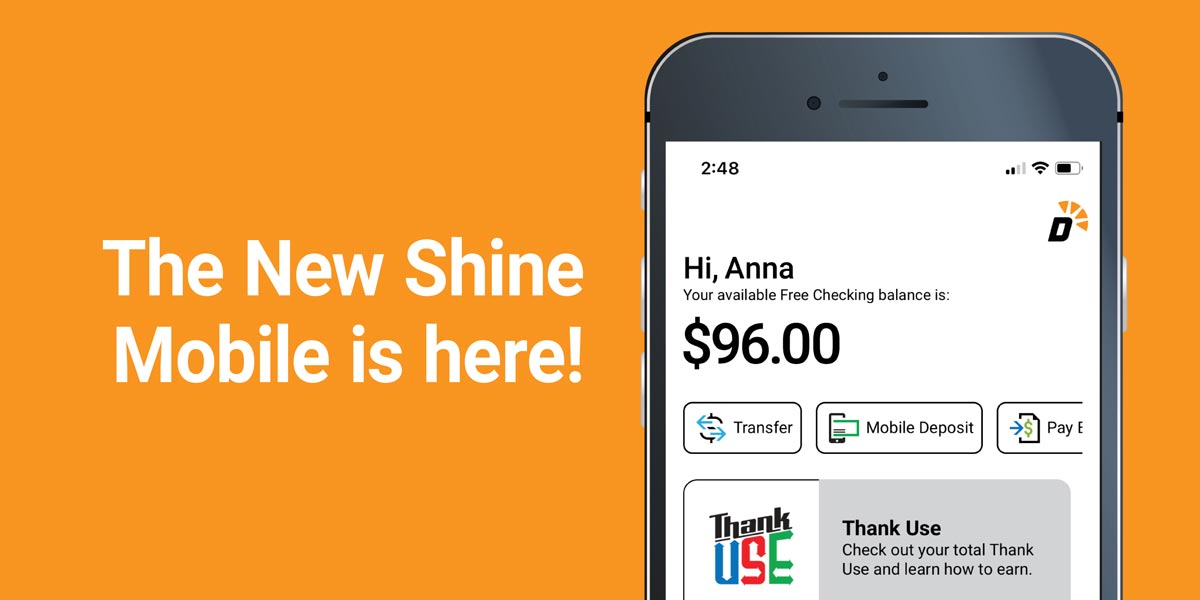 New Shine Mobile makes it even easier to manage your money
Dupaco Community Credit Union's new Shine Mobile app makes it easy to track spending, view transactions, transfer funds, pay bills and more.
The financial cooperative's revamped free mobile banking app debuts Wednesday, April 14.
Find out what you can expect with the new app—and how you can get ready to start using it.
New Shine Mobile features
Here are some of the new and updated features coming your way:
Face and fingerprint login
Quickly and securely access your accounts using your device's biometric sensor.
Dashboard customization
Pin an account you'd like to keep a close eye on. You can even drag and drop your accounts into whatever order you'd like.
Mobile Deposit
Have a check to deposit? Skip the trip to the branch and make the deposit right from your phone.
Add new accounts
Open a free checking account, apply for a Dupaco Visa credit card or start saving with a You-Name-It Savings account, all from the app.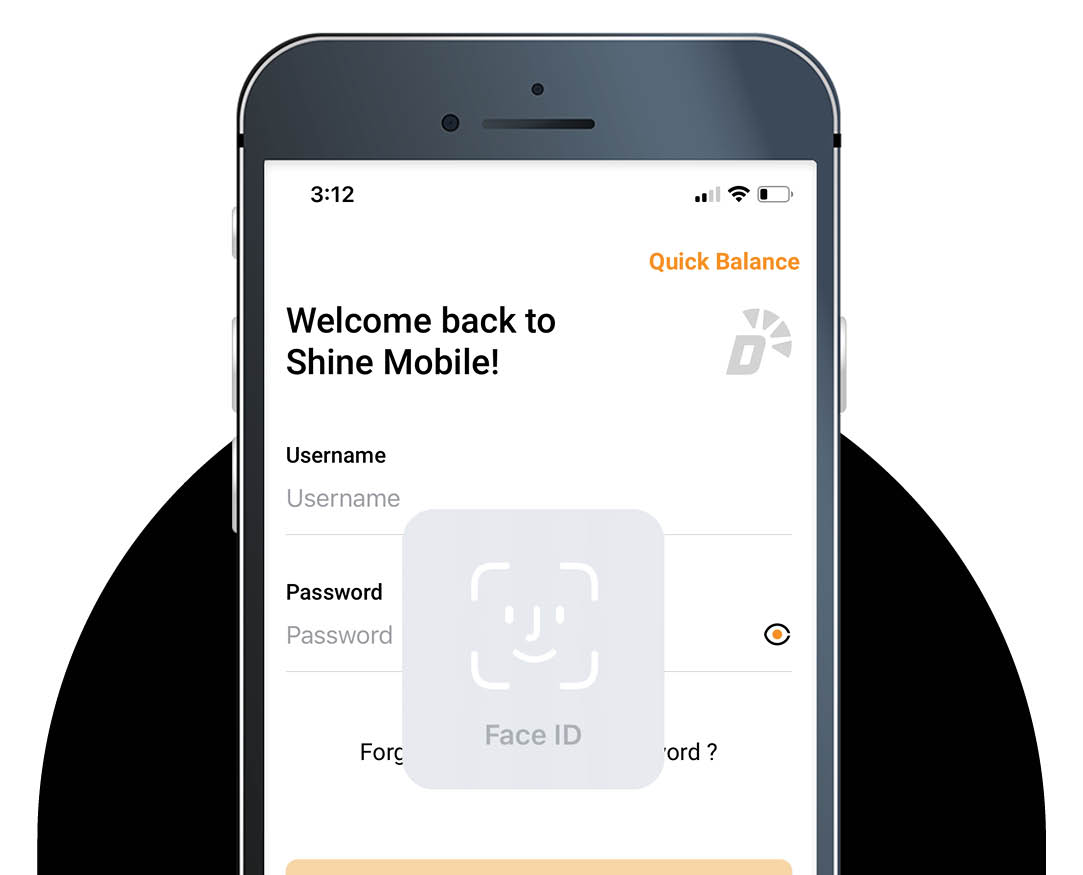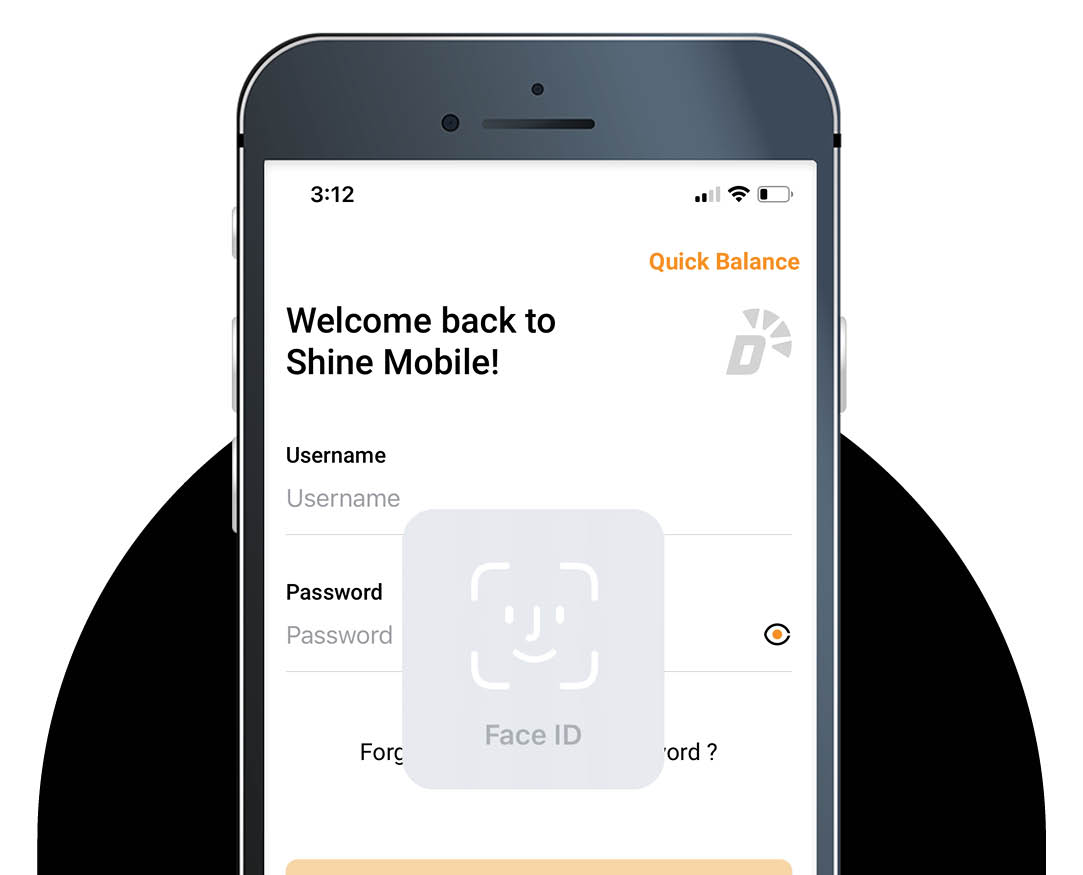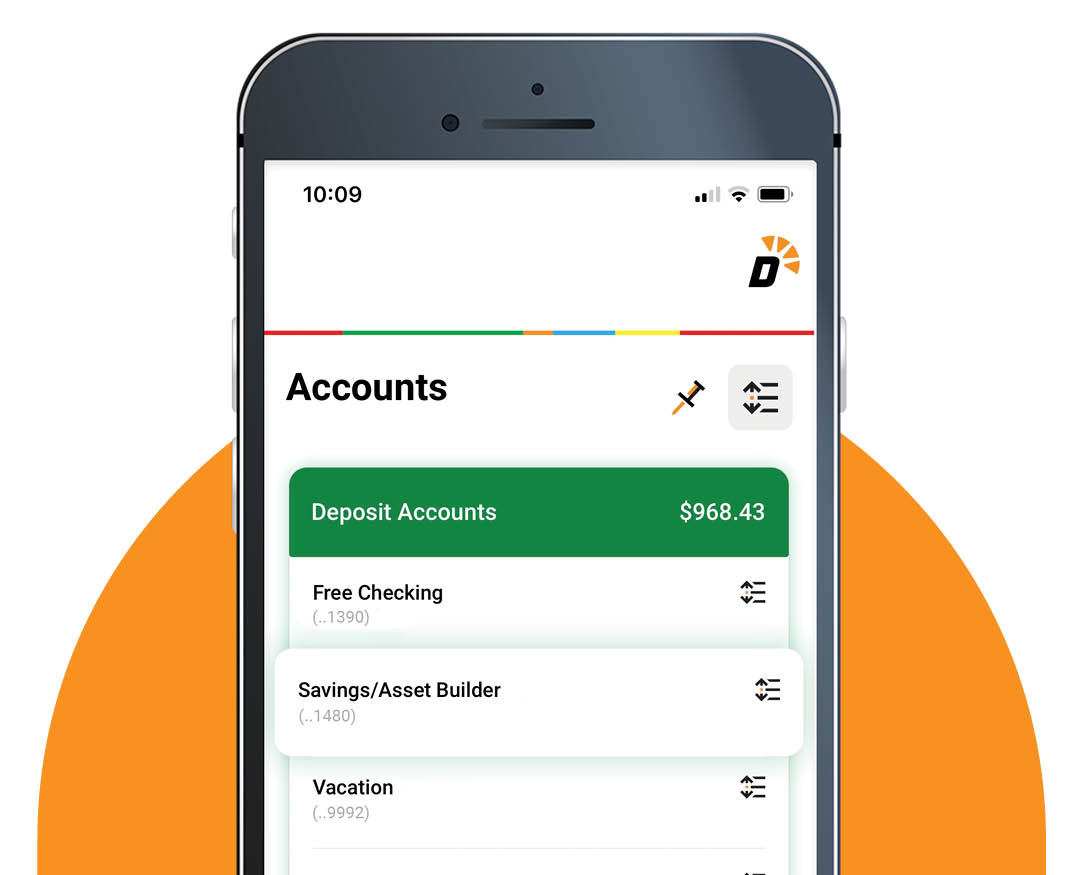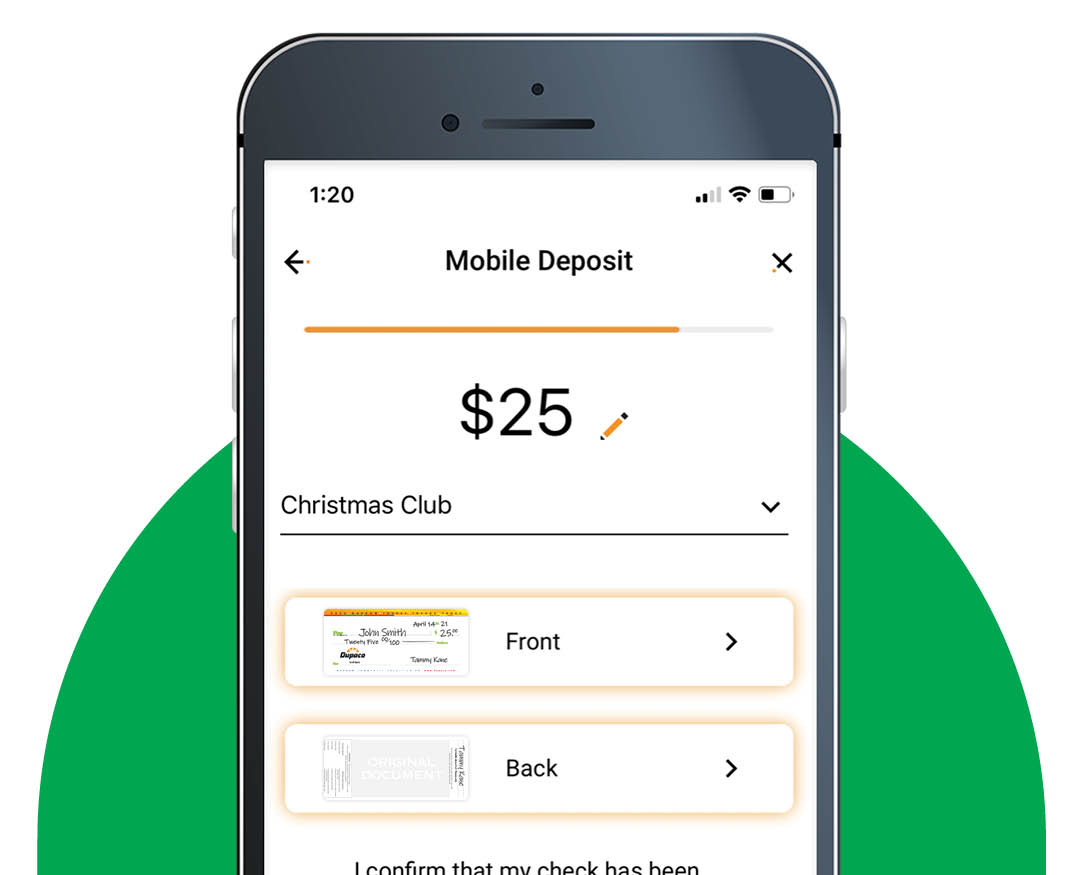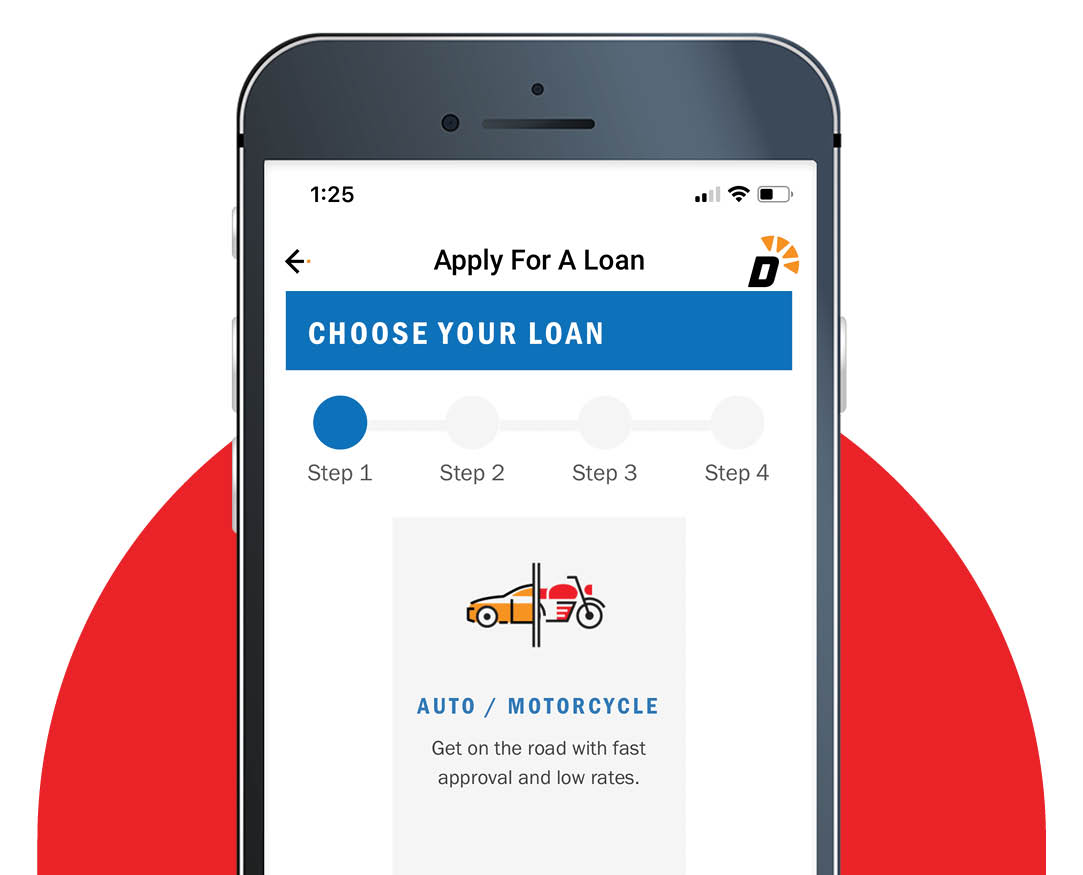 There's more to come!
This is just the beginning. Dupaco will continue to bring you new features regularly, offering even more ways for you to know and grow your money.
Already use Shine Mobile?
Here's how you can get ready for the new app.
Make sure your account details are up to date!
If Mobile PIN is turned on, double-check that you know your password. And if Two-Step Verification is enabled, make sure you have access to the contacts on file.
The app will automatically update to the newest version when connected to Wi-Fi if you have auto-updates set up on your device.
If you don't have auto-updates turned on, you can still experience the new Shine Mobile. Here's how you can get started:
Depending on your device, open the App Store (Apple) or Google Play (Android).
Search Dupaco Mobile.
Tap Update.
Log in and enjoy the new Shine Mobile!
Once your app is updated, you can log in with your username and password. If you don't know your username or password, use the forgot username or password feature.
Have questions? Need help?
You can call Dupaco at 800-373-7600, ext. 0.