Business Real Estate Loan
Purchase, refinance or expand with ease
Whether you're looking to purchase an investment property or ramp up your existing space for expansion and remodeling, our flexible Business Real Estate Loan solutions are here to fuel your dreams and make them a reality. 
Fixed interest rates (up to 5 years)
Loan terms up to 20 years
Minimum 20% down payment required
Convenient online payments
Ready to apply? Here's how:
Prepare your application
To apply for a business real estate loan, you'll need to provide:
3 years of personal and business tax returns
Purchase agreement
Completed loan application & personal financial statement (PFS)
Download loan application & PFS
Hint: If you're buying, we'll need a purchase agreement.
Submit your application
Submit your completed application, personal financial statement and supporting documents. Then they'll be sent to our lending team for review!
Hint: You can drop off your application and supporting documents at your nearest branch, too!
Other documents may be requested after time of application. Guarantees are required.
Crunch the numbers
Calculate the price tag of a business real estate loan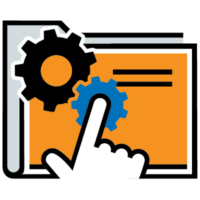 Business Resource Center
Resources to help you make the business of running your business easier
Starting—and running—a business is a labor of love. But you don't have to do it alone. Use our free resources to help you every step of the way.