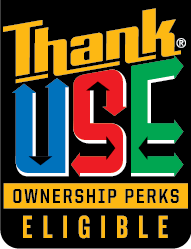 Write checks, use a debit card, pay with your smartphone or device…Dupaco checking accounts make it easy to manage your day-to-day spending. Choose our free checking account for simple, basic checking. Or opt for a dividend-bearing checking account that pays you back. Whatever your checking needs are, we have you covered.
Convenient Access
Dupaco makes it easy for you to access your checking account, no matter where you are or what you're doing.
Best of Both Worlds
We offer two great checking accounts to choose from: one that's designed to save you money and one that helps you earn more just by having money in your account. Which one is best for you?
Free Checking
1st Rate Checking
Best For
Lower balances
Saving money
Higher balances
Earning money
Minimum to Open
None
None
Dividends
No
Yes
Minimum Balance
None
$5000
Monthly Service Charges
No
$10 if minimum balance is not maintained
20 cents per item after first 125 checks or deposits
Overdraft Privilege
Yes
Yes
No hassles or fees. No unexpected charges or hoops to jump through. Dupaco's Free Checking is as straightforward as it gets.
No minimum to open
No monthly service charges
No minimum monthly balance requirement
Unlimited check writing and deposits
Free online and mobile banking services
Free Dupaco MoneyCard debit MasterCard with EMV chip technology
You work hard for your money. Isn't it about time your money starts working as hard for you? With a Dupaco 1st Rate Checking account, it will.
No minimum to open
Tiered interest on accounts with a minimum monthly balance of $5,000
No monthly service fee with an average monthly balance of $5,000 (otherwise a $10 fee per month)
After 125 accumulative transactions of checks written or deposits made per month, $0.20 will be charged per item for each additional check written or deposit made
Free Dupaco MoneyCard debit MasterCard with EMV chip technology
Current Rates
Balance
Dividend Rate
Annual Percentage Yield (APY)1
Min. to Open
Min. to Earn
$100,000+
0.15%
0.15%
None
$100,000
$25,000 - $99,999.99
0.15%
0.15%
None
$25,000
$5,000 - $24,999.99
0.10%
0.10%
None
$5,000
Less than $5,000
N/A
N/A
None
N/A
Rates are effective as of 04/01/2023 and are subject to change without notice.

1Checking Rates: Dividends and annual percentage yields (APY) accurate as of the last dividend declaration date. The dividend rate and annual percentage yield may change after account opening. Fees could reduce earnings on the account.
Open Your Account
Not a member yet?
Use our simple online application to join Dupaco and open your account.
Already a member?
Great! You can easily add new accounts to your existing membership in Shine.
Switching Is Easy
Contact us to learn about how ClickSwitch allows you to move your recurring payments from another checking account to your Dupaco checking online.
Overdraft Protection
Mistakes happen. Maybe you forgot about a withdrawal that you made or accidentally swiped your debit card when you meant to use your credit card. Suddenly there's not enough money in your checking account to cover a purchase or check payment. When that "oops!" moment happens, we have you covered.
There are two ways we help you prevent your account from being overdrawn:
We'll automatically transfer funds between your accounts to cover the shortfall if you link your checking account to another Dupaco account (like a savings account).
We'll temporarily cover the difference for you through our Overdraft Privilege program.
Need a new or replacement Dupaco debit card?
Call us at 800-373-7600, ext. 0 and a Dupaco representative will get you setup.
Need to order checks?
There are two easy ways to order more!
Through Shine Online Banking
Log in and go to Check Services.
Click on Order Checks, select your account and follow the prompts.
By Phone
Call 800-373-7600.
Have your member number and starting check number ready.
Plus, we offer two free boxes of checks per year for members age 50 or better who have direct deposit of pension or Social Security and have a total balance (deposits or loans) of $1,500 or more with Dupaco.