Shop smarter and apply before you buy!
A little preparation goes a long way. Our simple pre-approval process helps you understand how much you can afford, making it easier for you to find a vehicle that fits your needs and budget.
Applying for pre-approval takes 10 minutes or less! And once we receive your application, one of our lenders will reach out to discuss your budget and financing options.
Buying new or used? Looking to refinance?
Want a newer car, but a smaller payment?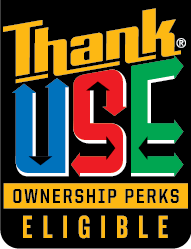 Ask us about Mini-Max, Dupaco's lease-like option (for both new and used vehicles) that makes getting a better set of wheels more affordable. With this option, you can lower your monthly payments by up to 40% less than conventional loans. Its flexible terms include:
Resources to get you behind the wheel

How much will my payment be?
Use our auto loan calculator to gauge what your monthly payment could be.

Protect your new ride
Learn how to save on auto insurance costs without cutting corners.

Ready to talk numbers?
Check out these tips so you're better prepared to talk to your dealer.
Have questions? We're here to help! Give our Consumer Loans team a call at 800-373-7600, ext. 306 or email loans@dupaco.com.
*Approval subject to credit qualification. Response times may vary. In some instances, you may be asked to contact the credit union before a decision is made on your application.