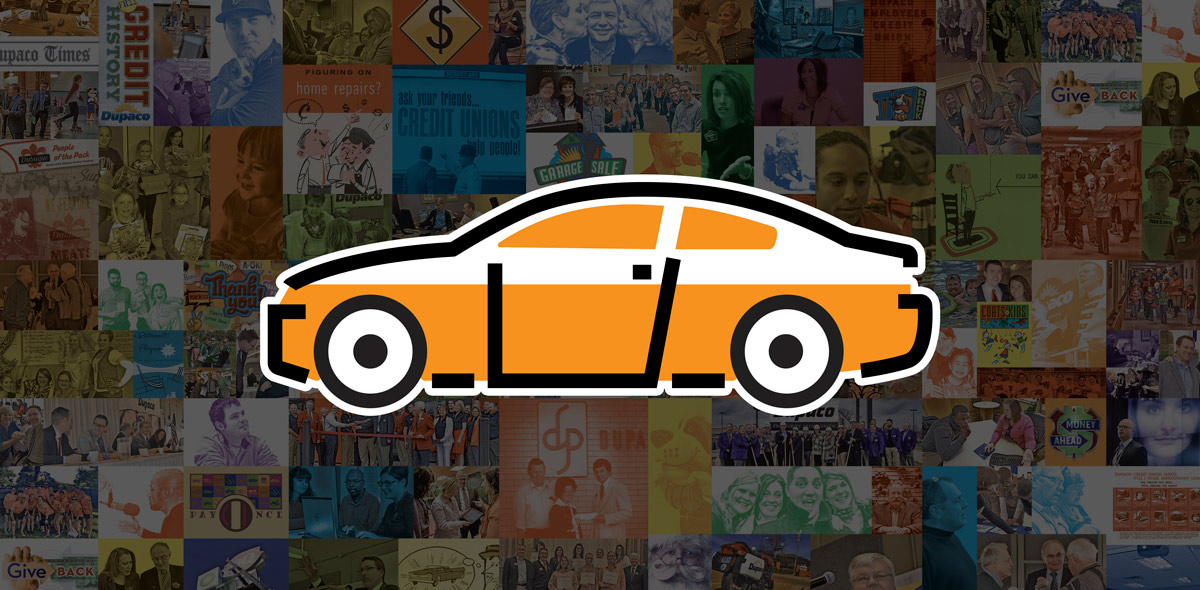 Learn how to find the right car deal so you can save thousands
Manufacturer rebates and incentives can help you save thousands on your vehicle purchase. But how do you know if it's the right car deal for you?
Use these tips to help you find car incentives that fit both your needs and your budget.
When to look at car deals
First things first: Before you start shopping for a car (or incentives tied to it), it's a good idea to get pre-approved for your auto loan.
This helps you know how much car you can afford. It also helps you narrow your choices, saving you time as you shop, said Maria Hall, indirect lending processor supervisor at Dupaco Community Credit Union.
"The car-buying process is less daunting if you do your homework before you shop," Hall said.
Once you know how much you can afford—and the general type of vehicle you're looking for—you can start looking at car incentives.
3 types of car incentives
Car incentives go by many names, including:
But it's not as confusing as it might seem. All of these terms fall into three main promotion categories: Cash back, low financing and lease programs.
Automakers offer these deals at different times on specific makes and models of vehicles. And if you cringe at haggling prices, there's good news: You don't have to negotiate to get these offers!
Here's how the most popular incentives work when buying a car:
Cash back
Cash-back offers might be called bonus cash, rebate, purchase allowance, loyalty bonus or something else.
All of these accomplish a similar goal: Reduce the purchase price of your car.
In the case of a loyalty bonus, you're rewarded with a lower purchase price for being a returning (loyal) customer.
Low financing
Automakers also offer low- or zero-rate financing incentives, reducing the amount of interest you pay on your auto loan.
This can help you either:
Reduce your monthly payment.
Shorten your loan term.
Automakers often require you to finance your vehicle through their finance company to qualify for financing offers. And you'll usually need to have a higher credit score to be eligible.
Find out the best way to build your credit before you shop >
Lease programs
You can also find deals on leasing certain vehicles. These also typically take the form of either a cash-back or financing offer.
Should you lease or finance your next car? >
Where to find the latest car deals
Car incentives come from automakers and get passed on to you through the dealership you purchase from.
You can find the latest car deals and rebates in several places, depending on your preference:
Automaker: You can go to the automaker's website and search for available offers. The deals can vary by region, so you might need to enter your zip code to see offers available near you.
Dealer: You can also reach out to area dealers to ask about available incentives. Shop around to find out if any dealers are offering additional promotions. (You don't get what you don't ask for!)
Other websites: Kelley Blue Book, U.S. News & World Report and Edmunds compile the latest car deals available each month.
Use our free resources to help you find your next car
How to decide on the best deal
With so many car incentives out there, how do you know if it's a good deal?
First, never assume one deal is better than the other. And second, look beyond the monthly payment that any car incentive promises.
Instead, consider the total price of the vehicle. This includes the:
Purchase price of the car
Interest rate you'll pay for your auto loan (this is where that pre-approval comes in handy!)
Trade-in value of your current car (if you're trading it)
"You'll want to compare whether a low-interest rate or rebate will be the better deal long-term," Hall said. "In some instances, a down payment plus the rebates might figure better in the long run than 0% interest."
Calculate the total price, including all three categories, for any offer you're considering. The lowest total price will save you the most money.
You can use our vehicle payment calculator to help you do this. Once you determine the monthly payment, you can multiply that by your loan term to get the total price. Edmunds also offers a calculator to help you calculate the best incentive for you.
Ask all the questions
With any offer you consider, you'll want to understand the fine print.
Here are some questions you can ask the dealer to help you understand a promotion's eligibility requirements:
Even if you qualify for an incentive, you should still negotiate the price of your car. The dealer might be able to lower the price even more.
Other packages to consider
Whenever you buy a car, you'll likely be offered a variety of packages, including anything from an extended warranty to a protection package.
Just like car incentives, no two warranty packages are alike. It's important to compare offerings at both the dealership and your financial institution, Hall said.
"Make sure you are comparing apples to apples on these products," she said. "You may find that what the dealer can offer covers more. Think about what additional products would be most beneficial for your needs and budget."