Letter of Credit
You can count on us to have your back
Sometimes it takes a little extra to guarantee to others that your payment can be made. That's where a letter of credit comes in.
How to request a letter of credit
A letter of credit is like trust-building superhero for when you need to show a seller or third party that you're serious about making payments on time and in full. Hint: It usually takes about two weeks to process a letter of credit once you submit your request. Here's how to get started:
Prepare your application
To request a business letter of credit, you'll need to provide a completed loan application & personal financial statement (PFS).
Submit your application
Submit your completed loan application & personal financial statement. Then they'll be sent to our lending team for review!
Hint: You can drop off your application and supporting documents at your nearest branch, too!
Other documents may be requested after time of application. Guarantees are required.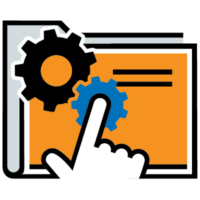 Business Resource Center
Resources to help you make the business of running your business easier
Starting—and running—a business is a labor of love. But you don't have to do it alone. Use our free resources to help you every step of the way.