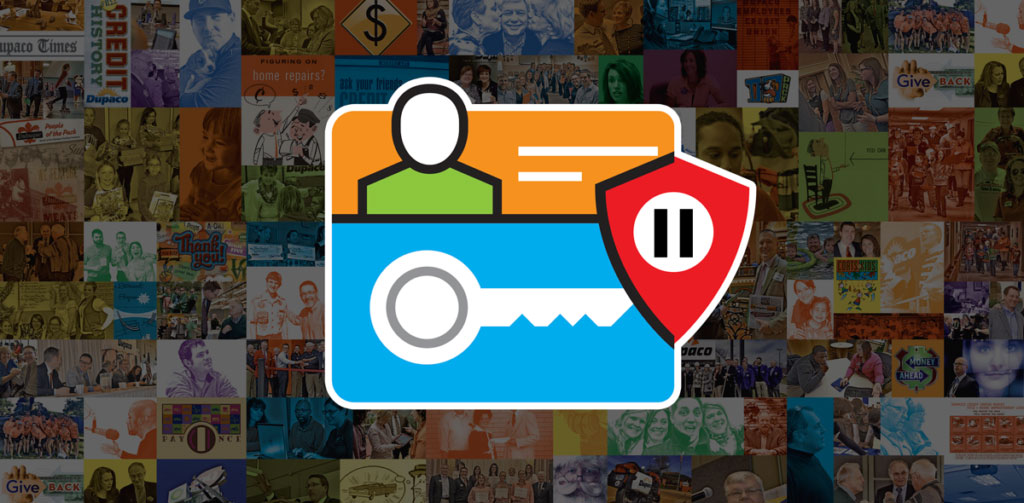 Want to unfreeze your credit? Here's what you should know
By Jamin Foust
Consumer lending consultant at Dupaco
My personal information was exposed to hackers in the mega-Equifax data breach in 2017. Maybe yours was, too? The breach impacted some 148 million consumers.
Hackers accessed people's names, social security numbers, birth dates, addresses and, in some instances, driver's license and credit card numbers.
Wanting to do everything possible to protect my identity, I took a couple of proactive steps:
I contacted my credit card companies and requested my cards be shut down and new ones be issued.
I placed a freeze on my credit with all three credit bureaus to prevent identity thieves from opening any new credit with my information.
My credit freeze is still in effect. But what if you need to "thaw" your credit to apply for a new loan, insurance, cell phone plan or something else? Here's what you can expect when you want to unfreeze your credit. But first—a refresher on what a credit freeze does.
Pros and cons of freezing your credit
You can now freeze your credit for free under a law that took effect following the Equifax breach. You must do so separately with each of the three major credit bureaus, which also include Experian and TransUnion.
You'll need to provide your name, address, birth date and social security number. Each bureau will ask you to answer several questions to validate your identity, and you'll receive a unique PIN code that you can use to freeze and unfreeze your credit report as needed.
The security measure offers many benefits:
It lets you restrict access to your credit report, which in turn makes it more difficult for identity thieves to open new accounts in your name.
The freeze remains in effect until you decide when to unfreeze your credit.
It allows you to continue using existing credit cards.
The security freeze doesn't affect your credit score.
While the protections offered through a freeze outweigh the inconvenience of going through the effort, it's important to consider the potential drawbacks of freezing your credit:
It blocks you from establishing new credit in your name until you remove or temporarily lift the freeze.
It can take up to three business days to lift the freeze, which can delay applications that require a credit check.
Following the Equifax breach, only one in every five Americans opted to freeze their credit, according to research by Fundera.
Learn more about how credit freezes work.
Why you would unfreeze your credit
There are plenty of instances where you would need to "thaw" your credit: You're applying for a credit card or insurance, buying a home or vehicle, renting a car or an apartment, establishing a new bank account, signing up for a cell phone plan or an account with a utility company, or even applying for a new job (many employers require credit checks of potential employees).
If you placed a freeze with all three credit reporting bureaus, you'll also need to unfreeze your credit with each bureau—either online, by phone or by mail. You have two options when you do so:
Temporary lift: This allows creditors to check your credit for a set length of time, then restores the freeze.
Permanent removal: This leaves your reports open until you request another freeze.
Hint: If you opt for a temporary lift because you are applying for credit or a job, and you can find out which credit bureau the business will contact for your file, you can save some time by lifting the freeze only at that particular credit bureau. Otherwise, you need to make the request with all three bureaus.
How to unfreeze your credit with each bureau
Each credit bureau has its own process to lift the freeze. But here's a quick look at what to expect with each bureau:
Equifax: You'll need to have a myEquifax account, which you can create here. Once you're logged in, you have the option to temporarily lift or permanently remove your freeze. You also can call Equifax's Automated Security Freeze Line at 800-349-9960.
Experian: You can start the online "thaw" process with Experian here. You'll need to provide personal information, including your name, address, social security number and PIN. You also can request to lift the freeze by calling Experian at 888-397-3742.
TransUnion: To do so online with TransUnion, you can get started here. Select "unfreeze," and it will take you to a login page where you'll be required to enter your username and password to complete the request. You also can call TransUnion at 888-909-8872.
If your request is made online or by phone, the credit bureau must lift a freeze within one hour. Oftentimes, it doesn't even take that long. If your request is made by mail, the bureau must lift the freeze no later than three business days after receiving your request.
What to remember
Placing a credit freeze is one more way to protect your identity. But it's still important to regularly monitor your financial accounts at Dupaco and elsewhere.
Each year, you can request a free copy of your credit report from each of the three bureaus at AnnualCreditReport.com.
Dupaco also can help you keep tabs on your accounts with tools like:
Bright Track: With Dupaco's free Bright Track credit monitoring service, you can not only keep tabs on your credit, but learn ways to drive up your score to qualify for better rates on loans and insurance.
eNotifiers: You can use Dupaco's eNotifiers to receive real-time notifications on ATM and Visa transactions, online and mobile banking sign-ins and more.
Family ID Restoration: Enrolling in Dupaco's Family ID Restoration provides you with coverage to help you recover from identity theft.