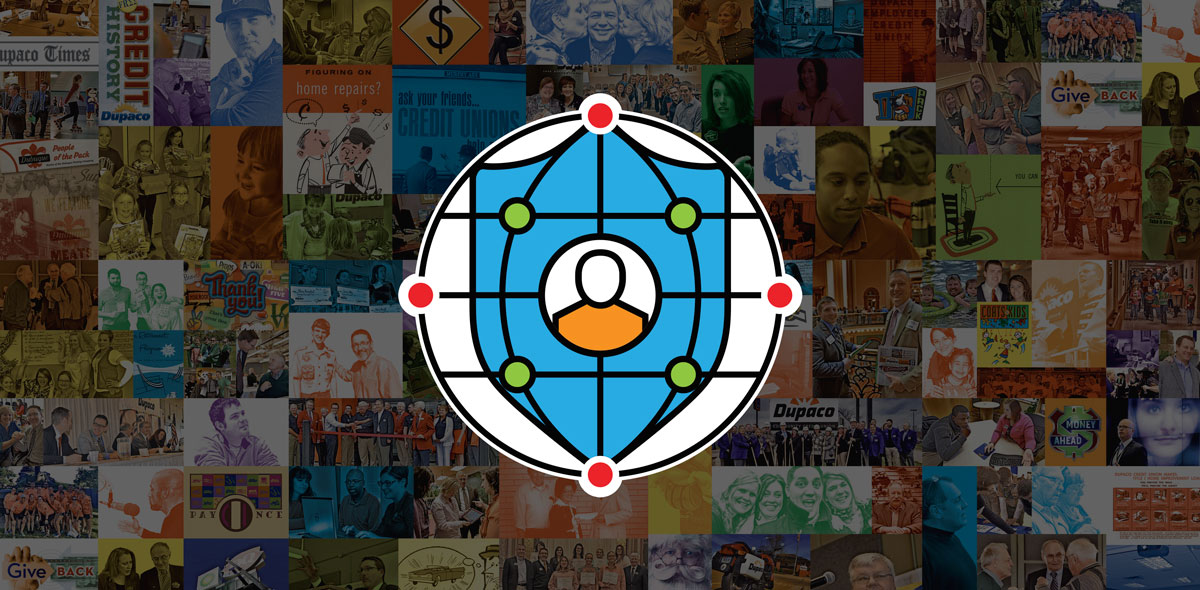 Dealing with unemployment fraud? Find out what to do next
Could someone be collecting unemployment benefits in your name? It's possible. Unemployment fraud continues to grow since the pandemic started.
Scammers use stolen identities to file claims for unemployment benefits in other people's names.
If your identity has been used in this scam, you'll need to take steps to stop the fraudulent claims and protect your credit.
Here's how this scam works and what you should do if it happens to you.
How does unemployment fraud work?
Criminals use stolen identities accessed or purchased from past data breaches. Most of these identities were stolen years ago, according to the U.S. Department of Labor.
Once fraudsters have your identity, they try to find out where you work. They often target people who are likely employed to avoid filing a claim for someone already receiving unemployment benefits, said Dupaco's Jill Gogel, assistant vice president, fraud services.
When fraudsters have enough information, including your social security number and date of birth, they file an unemployment claim in your name.
How do they collect the benefits?
They typically direct the benefits into the account of someone else, whose identity was also previously stolen.
Fraudsters impersonate a state unemployment agency and contact the recipient, who becomes the second victim in the scheme. The caller might tell you that that you were overpaid or paid in error. The scammer then asks you to return some or all of the funds to the agency.
"People typically think of fraud as money being taken from you, but you could be receiving money too," said Dupaco's Jeff Tschiggfrie, senior BSA compliance specialist. "In this case, fraudsters are stealing money from the government and laundering it into your account without you even knowing it."
How do you know if you've been a victim of unemployment fraud?
Most people don't know that claims were filed with their identities until they receive communication either in the mail or from their employer, the U.S. Department of Labor said.
The agency said you might be a victim of unemployment identity theft if you received:
Mail from a government agency about an unemployment claim or payment and you didn't recently file for unemployment benefits. This includes unexpected payments or debit cards and could be from any state.
A 1099-G tax form reflecting unemployment benefits you weren't expecting. Box 1 on this form might show unemployment benefits you didn't receive or an amount higher than the unemployment benefits you did receive. The form itself might be from another state.
A notice from your current employer, which received a request for information about an unemployment claim in your name.
What should you do if unemployment fraud happens to you?
You'll need to report the fraud to several places. This will help stop the fraudulent benefit payments and protect your credit.
Here's what to do next:
Report it to the state unemployment benefits agency
You'll need to contact the state agency that's issuing the payments.
When making the report, consider these tips from the Federal Trade Commission and U.S. Department of Labor:
Report the fraud online if possible. This will save you time and be easier for the agency to process.
You might not receive an immediate confirmation when you submit a report. Time estimates for how long this process takes vary by state.
Keep any confirmation or case number you get. And if you speak with anyone, keep a record of whom you spoke with and when.
The state might require additional documentation, like filing a police report or an affidavit. Each state has different requirements.
If you received a 1099-G tax form for benefits you didn't receive, the state will need to issue you a corrected form and will update the tax record with the IRS on your behalf.
Contact your employer
Report the fraud to your employer. You'll also want to keep a record of whom you spoke to and when.
Report it to your financial institution
You should also let your credit union know that you've been impacted by unemployment fraud.
Has your identity been used to access your financial accounts? Your credit union can help you determine whether you'll need to set up new accounts or take additional measures.
Review your credit report
You can also ask your credit union to help you review your credit report. Look for red flags like new accounts that you didn't open or credit inquiries you don't recognize.
As a Dupaco member, you have free access to your credit score and report through Bright Track.

Consider freezing your credit
If you don't need to apply for credit right now, you can also freeze your credit.
This prevents creditors from accessing your credit report. It also makes it more difficult for fraudsters to open new credit, loans and services in your name.
You'll need to request a free credit freeze with each of the three credit bureaus:
Credit freezes don't affect your current credit and loan accounts. But you will need to remove a credit freeze before applying for new credit.
You can also sign up for fraud alerts with the credit bureaus. When the alerts are in place, businesses must verify your identity before issuing credit in your name.
Use your fraud recovery coverage
If you have Dupaco's Family ID Restoration coverage, don't forget to take advantage of the service.
You'll get personalized help restoring your identity and up to $25,000 in expense reimbursement assistance.
Keep monitoring your credit and accounts
Once you've taken all these steps, you'll want to continue keeping an eye on your financial accounts and credit report.
This way, if there's more suspicious account activity, you're the first to know.
As a Dupaco member, you have several tools to keep your accounts—and your identity—safe.
Are you using all of Dupaco's fraud-fighting tools? >
Can you prevent this scam from happening to you?
Unfortunately, there's no magic way to prevent unemployment fraud from happening to you.
The important thing is knowing the steps to correct it if does happen to you.
"Unfortunately, identity theft happens," Gogel said. "But the sooner you know, the sooner you can stop it."