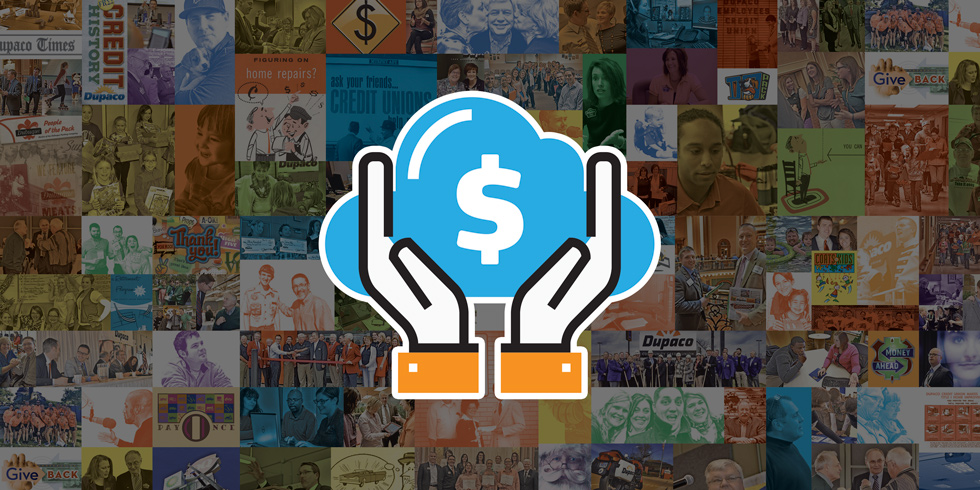 Your money is still safe and sound at Dupaco
Updated Sept. 21, 2023, at 9:04 a.m. CT
Feeling uneasy during these uncertain times? It's understandable. And you're not alone.
But as you navigate rising interest rates, inflation and the latest news headlines, know that some things remain unchanged: Your money remains safe at Dupaco Community Credit Union, and your financial cooperative has your well-being in mind.
"Dupaco is safe, secure and strong, and we're here for our members," said Dupaco's Meggan Heacock, senior vice president, finance. "We're in this for the long haul."
Heacock recommends that during these times, resist the temptation to withdraw and personally store large sums of cash.
"This credit union in particular is a beacon of strength. And this is where your money will be safe," said Chief Operating Officer Matt Dodds.
Here's how your credit union is keeping your money safe—and looking out for your best interest:
Dupaco remains strong
Dupaco, which is celebrating its 75th year, remains as financially strong as any point in its history.
In 2023, the credit union again received a 5-Star Superior rating from BauerFinancial.
What does this mean? The rating recognizes Dupaco as one of the strongest—and safest—financial institutions in the country.
The credit union also received clean bills of financial health from independent auditor RSM US LLP, the Iowa Division of Credit Unions and the National Credit Union Administration.
Dupaco's regulatory net worth ratio of 11.83% is significantly higher than minimum regulatory requirements. The regulatory net worth ratio measures a financial institution's reserves as a percentage of assets.
A higher regulatory net worth ratio means the financial institution has enough cushion to absorb losses if presented with uncertain economic conditions. And it's a key measure of a financial institution's strength.
"Dupaco will continue to be a safe, secure place to hold member deposits," said Chief Financial Officer Danielle Gratton.
Your money is insured
Did you know that your deposits at Dupaco are insured?
Deposits are federally insured up to $250,000 by the National Credit Union Administration, which is a U.S. government agency.
Members of federally insured credit unions have not lost one penny of insured deposits in the entire history of credit unions!
How you have your accounts structured dictates your coverage.
For example, you might qualify for more than $250,000 in coverage at one insured credit union if you own share accounts in different ownership categories. The most common account ownership categories for individual and family shares are single owner accounts, joint accounts, certain retirement accounts, revocable trust accounts and irrevocable trust accounts.
Help is here
Well-being is the key to a life worth loving. And your financial needs are as unique as your goals and ideas. So whatever you have in mind, we'll help you—every step of the way.
For help, call Dupaco at 800-373-7600. And know that you can always access your money a variety of ways, including:
"We've got your back," Heacock said.