Never worry about making a late payment again! Automate your bill payments and enjoy the confidence of knowing your bills will be paid on time, every time.
ACH Payments
Many businesses, including utility and service companies, will set up automatic recurring payments direct from your checking account or using your debit card number. Contact your service providers to set up these payments. You'll need Dupaco's routing number of 273974581 and your checking or debit card number handy.
Picture Pay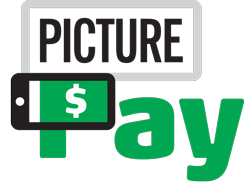 With Dupaco's Picture Pay, there are two ways you can set up and make payments.
Use your phone or tablet to take a picture of a bill and initiate a payment.
Enter payee information manually from your phone, tablet or computer.
Picture Pay is free for a maximum of 25 payments per calendar month if you are enrolled in Dupaco  eStatements at the time of payment. If you're not enrolled in eStatements, or you exceed 25 payments in a given month, each transaction is subject toDupaco's standard cost per payment.
Learn More
For assistance or more information, contact our Deposit Operations department at 800-373-7600, ext. 207, or service@dupaco.com.