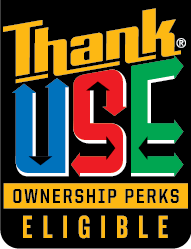 Stay up-to-the-minute on your finances — securely and conveniently — from your desktop or mobile device. Members who are signed up for Shine can take advantage of Dupaco's free* eNotifiers and start receiving instant alerts regarding your balances and account activity, new statements and communications, upcoming payments, and more. Utilize our standard alerts or create your own!
Log in to Shine Online or Mobile Banking.
Visit your Profile to make sure your email and/or mobile phone number is correct.
Manage your alert settings from your eNotifiers.
Have questions?
Need assistance? Contact us at 800-373-7600, ext. 0, or email us at: service@dupaco.com.
* No fee charged by Dupaco. Message and data rates may apply.
** When you elect to receive electronic Dupaco account and/or Dupaco Visa statements through Shine Online & Mobile Banking, you will no longer receive paper Dupaco account and/or Dupaco Visa statement statements via regular mail.
Unsubscribing from account alerts and communications
If you no longer wish to receive these emails from us (or you received one by mistake), please click here.
Watch & Learn