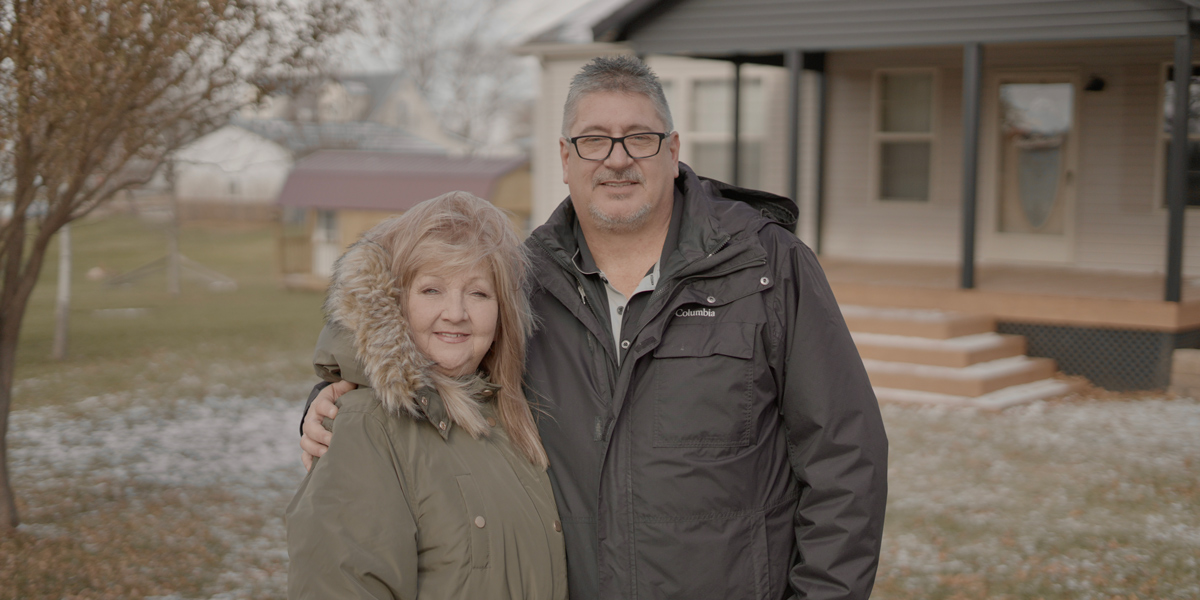 For years, Caren and Bill Sperfslage rented their rural Prairieburg, Iowa, home, hoping to buy it eventually. But they needed guidance—and someone to believe in them. Dupaco helped the couple learn how to build their credit, take control of their budget and, most recently, become homeowners. (DreamCatcher photo)
Follow one couple's journey to owning their dream home
PRAIRIEBURG, Iowa—For years, Caren and Bill Sperfslage rented their rural Prairieburg, Iowa, house, hoping to own it someday.
It became their dream home after Caren, a Texas native, fell in love with Iowa.
And their house took on even more meaning when Caren stepped away from her nursing job to stay home and care for her mom, who was in the final stages of Alzheimer's disease.
After losing Caren's mom, the couple was told that they would soon need to buy the house if they wanted to stay there.
But they weren't financially ready to move forward with their dream.
"We'd been thinking about Mom," Bill said. "We paid our rent on time, but it wasn't benefiting our credit. And we didn't have the means to get a loan. We were worried we were going to lose the house. It was heartbreaking. What do you do at that point?"
'I never thought anybody could help us'
They needed guidance—and someone to believe in them.
Family members encouraged the couple to reach out to Dupaco Community Credit Union. And one day, Bill did.
After stopping by Dupaco's Marion Learning Lab, he met Amanda Bieber.
"She sat down with me and said, 'I've been where you are. Let's see what we can do,'" Bill recalled. "I never thought anybody could help us."
It was the first of many in-person and over-the-phone conversations.
Bieber helped the Sperfslages dig into their spending, monthly bills and credit reports. And she began guiding them on the steps they needed to take to buy their dream home.
By moving their credit cards and loans to Dupaco, they cut their monthly payments by nearly half. This gave their budget breathing room—and some much-needed hope.
"Bill and I didn't have any financial education at all. No one would give us a chance," Caren said. "But Amanda has taken the time to know the person I am at heart. I consider her a family member now."
Review your financial goals with a free Money Makeover >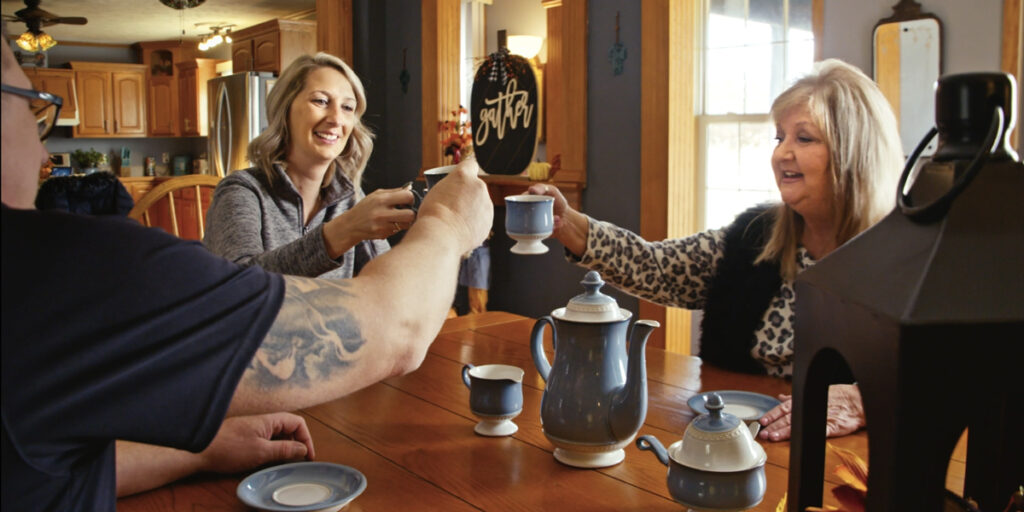 An empowering experience
Over the next few months, the Sperfslages became more in tune with their money. They tracked what was coming in and what was going out. They reached out to Bieber when they had questions.
And their hard work started to pay off.
They watched their credit scores steadily climb in Bright Track, Dupaco's free credit monitoring service.
And eventually, they were ready for homeownership.
Finally, their home was officially theirs.
"The time and effort and personal touch of everything from Dupaco has been life-altering," Bill said. "All the dreams we never thought we would see in our lives have literally come true. It's amazing."
Explore our first-time homebuyer resources >
They've already been able to use the equity in their home to help fund some of their improvements—like Caren's long-awaited covered front porch.
Caren says the entire experience has been empowering.
"Dupaco Credit Union truly helped me believe in myself again," she said.