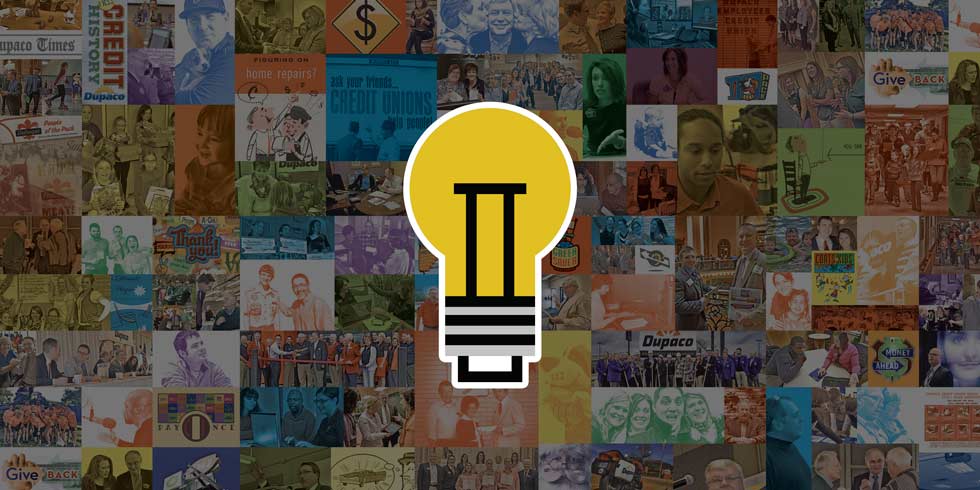 Shower mom with gifts from the heart this Mother's Day
Maryjo Williams has every piece of clay pottery her four children have ever given her. And she proudly displays these Mother's Day gifts on her dresser.
For many moms, it's the personal, handmade gifts that mean the most.
"The best part is that their little hands made them," said Williams, a Dupaco Community Credit Union member from Asbury, Iowa. "Those pinch pots are moments of their childhood I'll always have."
So why are we spending so much on store-bought mementos for Mother's Day?
Americans plan to spend an average of $172 on jewelry, electronics and other gifts, in line with last year's record-high Mother's Day spending, according to the National Retail Federation's annual survey.
When asked about their most memorable Mother's Day gifts, more than a dozen moms shared memories of gifts that came from the heart.
If you're not sure what to give mom this year, check out these mom-approved ideas that cost nothing or very little.
Breakfast in bed
It's a classic Mother's Day gift that's sure to bring smiles to Mom and those who tackled the "super-secret" breakfast mission.
Homemade crafts
Handmade artwork and crafts (think macaroni necklaces and clay pinch pots) never go out of style.
They freeze a moment in time, especially artwork that highlights tiny handprints that won't stay tiny forever.
Pinterest offers thousands of ideas for homemade crafts.
Coupon book
This should come as no surprise, but moms love when their kids willingly offer to help more than usual.
Make coupons that give Mom a break from something, like folding laundry or making dinner. A coupon for extra hugs is always nice too!
Homemade cards
Whether it's a hand-written message or a fill-in-the-blank page about Mom, these sometimes-hard-to-decipher sentiments are usually priceless.
New plantings for the yard
Take Mom on a Mother's Day outing to the local garden center.
"My girls always take me shopping for flowers to plant in the yard and pots, and then we spend the day planting them," said Abbey Pollard, teller service associate II at Dupaco.
One-on-one lessons
Maybe you know how to do something Mom doesn't. Offer to teach her.
Gifts the child saved for
When it comes to store-bought gifts, the most memorable ones tend to be those purchased with money saved from the child's allowance, neighborhood job or class cash.
One mom's favorite gift: Bobby pins. She had short hair and no need for these accessories, but her son went shopping with his hard-earned money, and that's all he could afford.
Kids can learn how to save by joining the DoPACK >
Bottom line: You don't have to break the bank to show Mom how much she means to you.