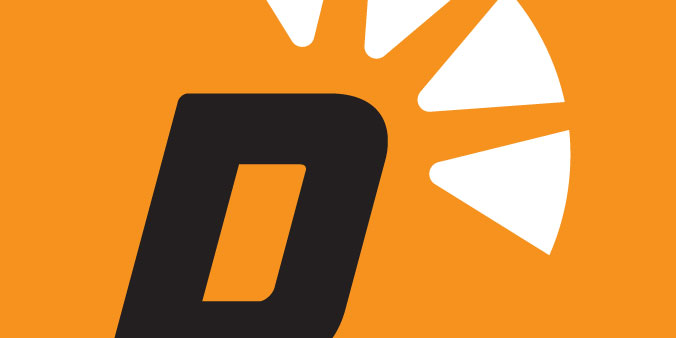 Member receives unexpected gift at the perfect time
GALENA, Ill.—For the past three years, Kathleen (Kat) Speaker has been fighting for her life.
The retired Navy veteran has lost plenty along the way—a job she loved, her home, her car. But the longtime Dupaco member's love for her family and support from her village push her to keep going.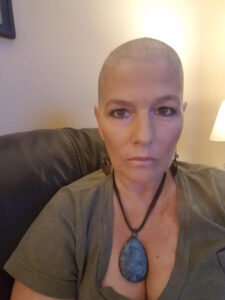 Speaker was diagnosed with stage four metastatic colon cancer in August 2017. She learned that she'd likely live one to three years.
After Speaker's diagnosis, the hits kept coming. But her credit union continues to have her back, finding ways for her to access money when she's needed it most—including an unexpected financial gift during the pandemic.
"If there has been anyone who has helped me through this, it has been my community," Speaker said. "And Dupaco is a big part of that community that's supported me."
Kat's story
Speaker's illness forced her to step away from teaching law enforcement courses to high school and college students. Disability benefits replaced her previous income as the medical bills quickly mounted.
She could no longer afford her home's maintenance and mortgage costs. And after failed attempts to sell it, she lost her home to foreclosure.
The limited income and climbing bills impacted her ability to keep her car, too.
But when Speaker tried to trade her vehicle, a financing company turned her away due to her terminal diagnosis.
"I was a mess, and I called Jacki [Clasen] at Dupaco. Jacki got me the loan," Speaker said. "She saved me. How else was I going to get back and forth to my chemo appointments?"
An unexpected gift
Recently, it was Clasen who called Speaker.
Clasen had quietly nominated Speaker for a grant from the Dupaco R.W. Hoefer Foundation. The need-based grants are available for various reasons—supporting the credit union's mission of improving its members' financial and personal well-being.
The Foundation awarded Speaker $3,000, and Clasen tearfully delivered the good news.
"Kat has been a great inspiration to me for everything she has endured and what she continues to do for others," Clasen said. "I have been on this journey with her for some time now, and she is a loving, caring and strong soul."
The timing couldn't have been better, Speaker said.
While her tumors have shrunk, they're still very much present. And Speaker hopes to travel to Florida soon for additional treatment.
"The money that was just deposited into my account from the Foundation is certainly going to help," Speaker said. "Dupaco once again demonstrated its dedication to being a true community credit union. And to me, Jacki Clasen is my true guardian angel."
Speaker said her credit union was there for her long before her battle with cancer began.
She used a Dupaco savings account to raise money to take her criminal justice students to Alcatraz in California. And her financial cooperative helped her access money for emergency trips to help her ailing father and travel to her son's out-of-state wedding.
Her fight continues
As she approaches the third anniversary of her diagnosis, she continues to think of her family. Speaker started making plans for a Navy burial at sea and hopes to set aside enough money to cover the expenses.
In the meantime, she'll keep fighting.
"I know they told me I'm terminal, but I'm not going to give up until it's over," Speaker said. "I'm not ready to go because I have too many kids and grandkids to worry about."