Shine Mobile Banking updates are on the horizon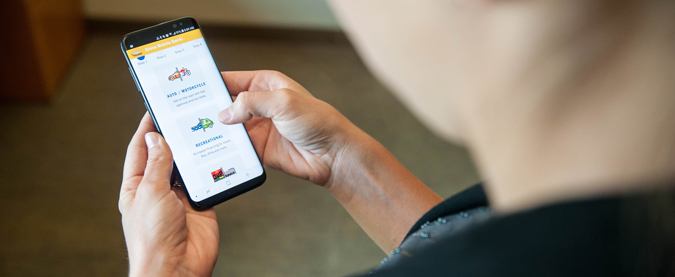 Easier to navigate. Easier to understand and read. Enhanced with features to fulfill all your mobile banking needs. Here's a peek at what you'll see when the updated Shine Mobile debuts on Tuesday, July 10:
Mobile loans
Simplified, mobile-optimized loan and credit applications enable you to easily enter information and submit your application right from your device.You can access this feature by choosing Apply for a Loan from the Shine Mobile main menu.
Loose change, big savings
The new ChangeUp Savings tool enables you to have your "loose change" from debited transactions automatically deposited into your savings. All you need to participate is a Dupaco checking account and corresponding MoneyCard/debit card, along with a primary savings account.If you are eligible to participate in ChangeUp Savings, you can enroll by following the prompt located on the Detail Screen of your checking account.
Advanced fraud protection
Easily prevent unauthorized use of your Dupaco debit and/or credit card using our new Card Security option. This feature enables you to quickly disable your Dupaco debit and/or credit card from your device. Once disabled, your card will remain unusable until you reactivate it again.You can access this feature via the Account Safety tab located on your Accounts menu.
Automatic Transfers
This popular desktop feature will now be available on mobile. Automatic Transfers are perfect for regularly setting aside money for savings or paying-down your loan and credit card balances. Just specify how much and how often — Shine will do the rest.To setup an automatic transfer, click Transfers from Shine Mobile main menu, then choose Automatic Transfers. 

Not registered for Shine?
Get Started Now