5 reasons to take advantage of a college savings plan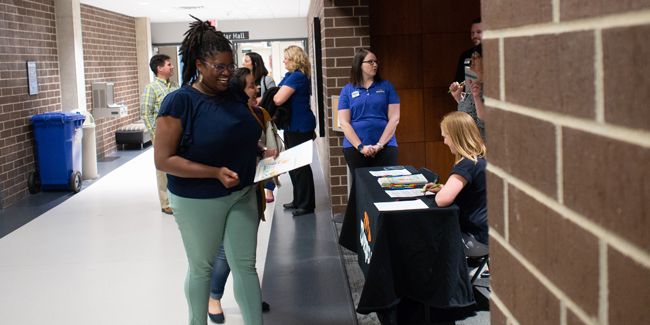 The high cost of higher education continues to rise.
Americans carry nearly $1.5 trillion in student debt, with the average undergraduate student owing $37,172 in student loans, according to a CNBC story. Not surprisingly, student debt will likely become one of the largest financial obligations of a student's life.
But 529 college savings plans can give families a head start on saving for college—and reduce students' debt load down the road.
In honor of 529 College Savings Day, here are five ways the College Savings Iowa 529 plan can benefit Iowa families:
1. You have investment options
The plan offers several low-cost investment options, including individual portfolios you manage and age-based savings tracks that automatically reallocate your savings over time to more conservative investment options as the student nears college age. Investment options cover all major asset classes, including stocks, bonds and short-term reserves.
2. Several expenses qualify for withdrawals
You can use your 529 plan to pay for anything considered a qualified expense at any eligible educational institution, including post-secondary trade and vocational schools, two- and four-year colleges and postgraduate programs. Qualified expenses include: tuition, books, room and board, Internet access and related services. New this year: The federal tax reform bill allows withdrawals from 529 college savings accounts up to an aggregate of $10,000 per year per student for tuition expenses in connection with enrollment at elementary or secondary public, private or religious schools.
3. You can save on taxes
Your earnings grow deferred from federal and Iowa state income taxes, and you won't pay taxes on qualified withdrawals. Iowa taxpayers can deduct up to $3,319 in contributions per beneficiary (student) account from their adjusted gross income for 2018. For example, if you are married with two children and you and your spouse contribute to separate accounts for each child, together you can deduct up to $13,276 (4 x $3,319) in 2018.
4. Any state will do
Even though this plan is sponsored by the state of Iowa, beneficiaries can attend any eligible higher-education institution in the United States or abroad.
5. The beneficiary can change
What if the beneficiary doesn't pursue higher education? You have options. College Savings Iowa says you can stay invested in case the student later decides to attend school (there is no age limit on using the money). You can change the beneficiary to an eligible family member of the original beneficiary. Or, you can withdraw the money, with the understanding that a 10-percent penalty tax (as well as federal and state income taxes) might apply if you withdraw money for nonqualified expenses.