Student Loans
When federal aid just isn't enough—We're here to help!

We've partnered with CU Student Choice to meet our members' needs for funding the cost of higher education through Dupaco's Extra Credit Student Loan.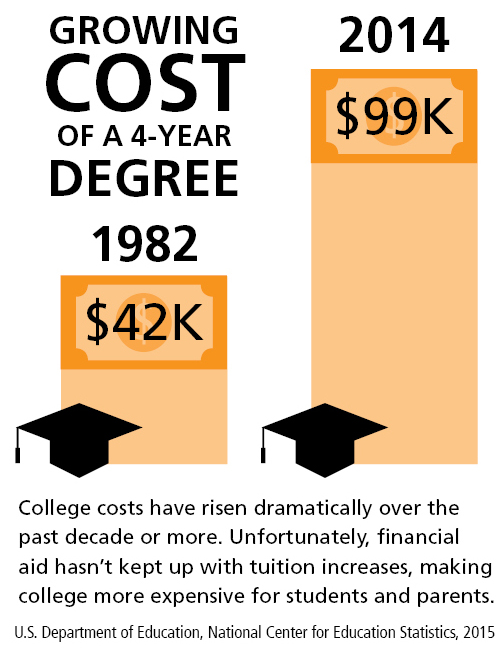 Students planning to attend college are often faced with a gap in funding to pay for school–the gap created when grants, scholarships, and state and federal aid don't cover the full cost. This can leave students scrambling to figure out how to pay the remainder.
To help students cover this gap, Dupaco offers the Extra Credit Student Loan, a private loan that features:
Convenient line of credit structure that lets you apply once and secure financing for up to five years (Subject to qualification and annual credit review)
No origination fee and no prepayment fee

Favorable interest rates

Simple one-time online application
Deferment of principle and interest while in school
Flexible repayment terms including graduated repayment for two years

Prior to obtaining a private student loan, it is in your best interest to first consider all other applicable forms of federal, state and institutional financial aid for which you are eligible, including federal student loans. To explore these other funding options, you should work with financial aid professionals at your respective college or university. Accepting a private loan before utilizing other types of aid available may decrease your eligibility for federal, state and institutional aid.
Not in school anymore? Consider refinancing!
Dealing with making payments on several student loans is stressful. Ease your mind and potentially your wallet by refinancing and consolidating your student loans from one or more lenders—allowing you to walk away with a single student loan payment that you can manage with Dupaco.