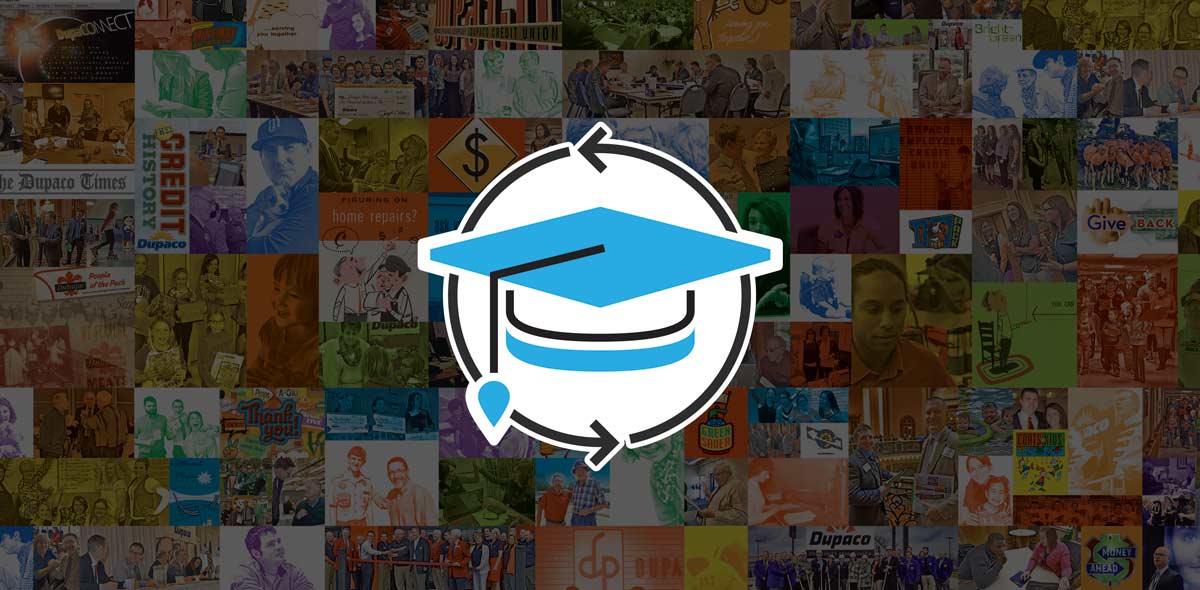 When does it make sense to refinance student loans?
Updated June 15, 2023, at 2:04 p.m. CT
Most federal student loan payments and interest have been suspended since March 2020. But after numerous extensions—and a proposed federal student loan forgiveness plan was struck down—student loan interest resumes Sept. 1, 2023, and payments resume in October. What does that mean to federal student loan borrowers? And what steps do you need to take to prepare for repayment? Learn more here.
If you've started to repay student loans, the cost of your education has probably become even clearer. And maybe even a little overwhelming.
You might be able to make the repayment experience more manageable by refinancing your loans.
When you refinance student loans, you combine them into one new loan—potentially lowering your payments or saving money on interest.
But refinancing isn't the best option for everyone.
Learn more about how it works, the pros and cons, and how to get one-on-one help to decide what makes sense for you.
How does refinancing student loans work?
Once your student loans have entered grace or repayment, you might be able to refinance—and consolidate—them into a new loan with a private lender, like a credit union.
When you refinance student loans, your credit union pays off your existing federal and/or private student loans (whichever ones you choose to refinance) and combines them into a single new loan.
You then make one monthly payment to your credit union instead of paying multiple lenders. You'll probably have a new interest rate, new terms and a different monthly payment.
When you refinance your student loans at Dupaco, you choose between a fixed or variable interest rate. The rate is set based on your financial and credit history.
Dupaco partners with CU Student Choice to provide student loan and student loan refinancing solutions.
How is this different from federal student loan consolidation?
When you consolidate student loans, you're simply combining your existing loans. This is usually associated with federal government student loans.
A Direct Consolidation Loan from the federal government allows you to consolidate multiple federal education loans into one loan at cost to you.
The result is a single monthly payment for your federal student loans at a fixed interest rate. Your repayment term can be readjusted between 10 and 30 years.
You can only consolidate your federal loans through the federal government's consolidation program.
What are the benefits of refinancing student loans?
Refinancing your loans can help you go from making multiple payments to a single payment each month. This can make it easier to manage your bills and budget.
Refinancing can also potentially lower your interest rate, repayment term or monthly payment, depending on the terms you select. This can give your budget more breathing room to pay for other expenses.
Refinancing student loans might be the right choice for you if:
You're paying a high interest rate on your loans.
You have multiple private student loans or higher rate federal student loans.
You have a good credit history or a strong cosigner to help you qualify for lower interest rates.
What are the drawbacks of student loan refinancing?
Every student loan situation is unique. And there can be times when refinancing doesn't make sense.
Here are some potential drawbacks worth considering:
Loss of federal loan benefits
When you refinance federal student loans into a private student loan, you lose any current and future borrower benefits from the original loans.
These benefits might include:
You also lose any emergency relief being offered for certain federal student loans during the pandemic. Relief efforts include loan payment suspension and 0% interest rates on certain federal loans through Dec. 31, 2022.
You can learn more about these financial relief measures here.
Extended repayment term
Your payments might extend over a longer term in exchange for a lower monthly payment. This can also increase the long-term interest you pay.
Increased monthly payments
Shortening your repayment term might reduce the amount of interest you pay. But the shorter term might increase your monthly payment.
Who can refinance student loans?
You must have graduated from an approved public or private not-for-profit school with at least a bachelor's degree. You also must be:
A U.S. citizen or permanent resident.
In repayment or grace on one or more outstanding private or federal student loans.
Able to meet Dupaco's standard underwriting criteria. A cosigner might be necessary—and might help you qualify for a lower rate.
Eligible for credit union membership. You can apply without being a Dupaco member. But you'll need to become a member for the loan to be funded.
If you're married and you both have individual student loans, you can't consolidate or refinance them together.
Can you refinance a student loan that you've already refinanced?
Yes!
If you've previously refinanced student loans, you might want to consider refinancing again to take advantage of lower rates and/or better repayment options.
How do you know whether to refinance?
It's important to understand what type of student loans you have. Are they federal, private or a combination of the two?
"If you have certain federal student loans, now may not be the best time to refinance, given the emergency relief measures that are currently in place," said Denise Burmeister, director of strategic partnerships at CU Student Choice. "It's hard to beat 0% interest and no payments. And these benefits will be in effect through Dec. 31, 2022."
But if you have private student loans—or previously refinanced your loans—it's worth looking at refinancing. The interest rates remain low, so you might be able to reduce the interest you pay on your loans.
You can explore your options within Bright Track, Dupaco's free credit score and report monitoring service. Within Bright Track's Loans & Offers tab, you can select different student loans to explore opportunities to save by refinancing with Dupaco.
And you don't have to make the decision alone. You can meet—for free—one-on-one with a CU Student Choice college counselor. The counselor can help you weigh your options.
Schedule a free chat with a CU Student Choice counselor
How do you apply for student loan refinancing?
If you're ready to refinance student loans, you can get started here.
Make sure you keep making your payments while your application is in process.