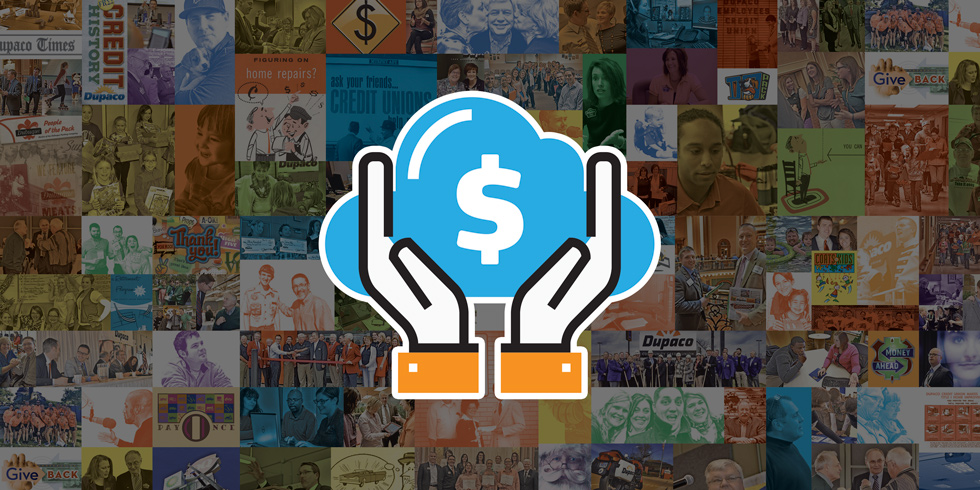 See how debt impacts a happy retirement
We know we have to save for retirement. But there's another piece of the retirement-planning puzzle that's sometimes overlooked: Managing debt.More people are heading into retirement carrying debt—and more of it—which can diminish the hard work that goes into building that nest egg.
"It's a tough conversation to have when you do the math and realize you're mentally ready to retire, but financially you're not," said Suzan Martin-Hallahan, CFP®, a financial consultant at Dupaco Financial Services.
"A lot of times, I have to say, 'You can retire from your career. But you're going to have to find a part-time job to make ends meet.'"
Need to review your retirement plan? Dupaco can help >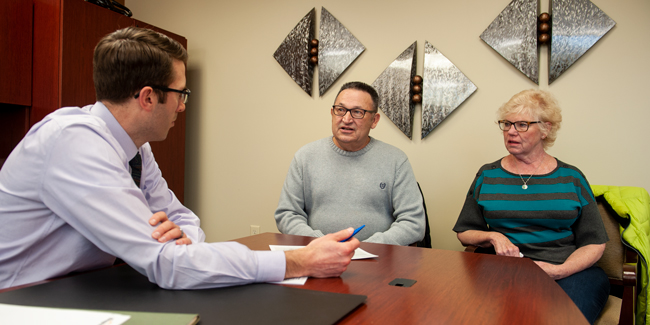 The debt reality
The Employee Benefit Research Institute studied data between 1992 and 2016, and found that American families just reaching retirement or those newly retired are more likely to have debt—and higher levels of it—than previous generations.
Here are some of the study's highlights:
In 1992, about 54% of families with heads ages 55 or older had debt.
By 2016, 68% of families in that age group had debt.
The average debt for this group in 2016 was about $77,000.
In families with the oldest heads—ages 75 or older—the percentage having debt had increased by nearly 60%.
Housing debt has driven many of these changes, according to the study. Today, more families change homes and jobs more often, Martin-Hallahan said.
"We live a more expensive lifestyle today versus my grandparents' generation that tended to stay in the same home until they physically couldn't stay there any longer," she said.
The Great Recession, between 2007 and 2009, also impacted many retirees. Many of them lost their jobs and experienced losses in their investment balances during that time. Two other life changes that will upset any financial plan are unexpected health care expenses and divorce, Martin-Hallahan said.
"This can create a situation where any previous retirement goals have to be completely reevaluated," she said.
Calculate how to reach your debt payoff goal with our calculators >
How it's impacting retirees
Retiring with heavy debt loads can force you to take on part-time or even full-time employment in retirement.
And it can lead to even more debt.
"When people retire who aren't financially prepared and don't change their lifestyle, they tend to lean on credit cards to compensate for having a lower fixed income," said Dupaco's Jill Rothenberger. "This leads to an increase in debt and tighter budgets."
It can also make it difficult to get approved for new loans.
"When people retire and their income becomes fixed, but they have equity in their home, they may not be approved for a loan because of their higher debt-to-income ratio," Rothenberger said. "It's typically referred to as asset rich and cash-flow poor."
Learn how to live debt-smart >
What you can do to prepare
Ensure you're on the right financial path to retirement by regularly getting a financial checkup—especially seven to 10 years out from retirement.
Everyone's financial situation is unique, so it's important to meet with a financial planner to create a plan that fits your needs and goals.
"It's very, very important to sit down and create a strategy on how to address the current debt and current assets and how that compares to what the income stream will be in retirement, what makes up that income stream and the tax ramifications," Martin-Hallahan said.
Part of the financial checkup might involve changes to your budget today to help you reach your retirement goals in the future. Cutting unnecessary expenses can help you chip away at that mortgage, car loan and other debt.
"There are definitely strategies available to get a game plan in place," Martin-Hallahan said. "We just have to take a look at the whole picture and be honest with ourselves."
Your Dupaco Credit Union provides referrals to financial professionals of LPL Financial LLC ("LPL") pursuant to an agreement that allows LPL to pay Dupaco Credit Union for these referrals. This creates an incentive for Dupaco Credit Union to make these referrals, resulting in a conflict of interest. Dupaco Credit Union is not a current client of LPL for brokerage or advisory services. Please read the LPL Financial Relationship Disclosure for more detailed information.
Dupaco Financial Services is a division of Dupaco Community Credit Union — the financial home you own — so you can rest assured that you're working with an organization that will act with your personal interest in mind. Dupaco Financial Services works with a national, full-service securities brokerage firm, LPL Financial, to make available top-of-the-line investment and insurance information and opportunities.
Securities and advisory services are offered through LPL Financial (LPL), a registered investment advisor and broker-dealer (member FINRA/SIPC). Insurance products are offered through LPL Financial or its licensed affiliates. Dupaco Community Credit Union and Dupaco Financial Services are not registered as a broker-dealer or investment advisor. Registered representatives of LPL offer products and services using Dupaco Financial Services, and may also be employees of Dupaco Community Credit Union. These products and services are being offered through LPL or its affiliates, which are separate entities from, and not affiliates of, Dupaco Community Credit Union or Dupaco Financial Services. Securities and insurance offered through LPL or its affiliates are:

The LPL Financial Registered Representatives associated with this site may only discuss and/or transact securities business with residents of the following states: Iowa, Wisconsin and Illinois.