Dupaco's future operations center will be located in a vacant manufacturing building, previously known as Voices, in Dubuque's Historic Millwork District—the neighborhood where Dupaco was founded. Paying homage to the five-story structure's artful and historic past, the financial cooperative named the structure the Dupaco Voices Building.
Dupaco Alley to open as publicly accessible pedestrian walkway
After nearly a century of being infilled with cement blocks and nearly two years of renovations, Dupaco Alley will officially open Monday, Dec. 7, as a publicly accessible pedestrian walkway in historic downtown Dubuque.
The archway and alley connect East 10th and East 11th streets at the Dupaco Voices Building, 1000 Jackson St. The mostly covered alley stretches 264 feet long and 19 feet wide. And with electrical outlets added during the building's renovation, the illuminated alley can accommodate live music, outdoor dining and even food trucks.
Dupaco Alley and its iconic archway mirror the Caradco Building's archway across 10th Street. It was infilled with cement blocks to serve as a loading dock in the mid to late 20th century.
The cement blocks and garage doors that displayed the Pink Lady mural were removed in June 2019 as part of the renovation process. But the heart of the mural will return to the building on permanent display inside the alley-level Dupaco Voices lobby.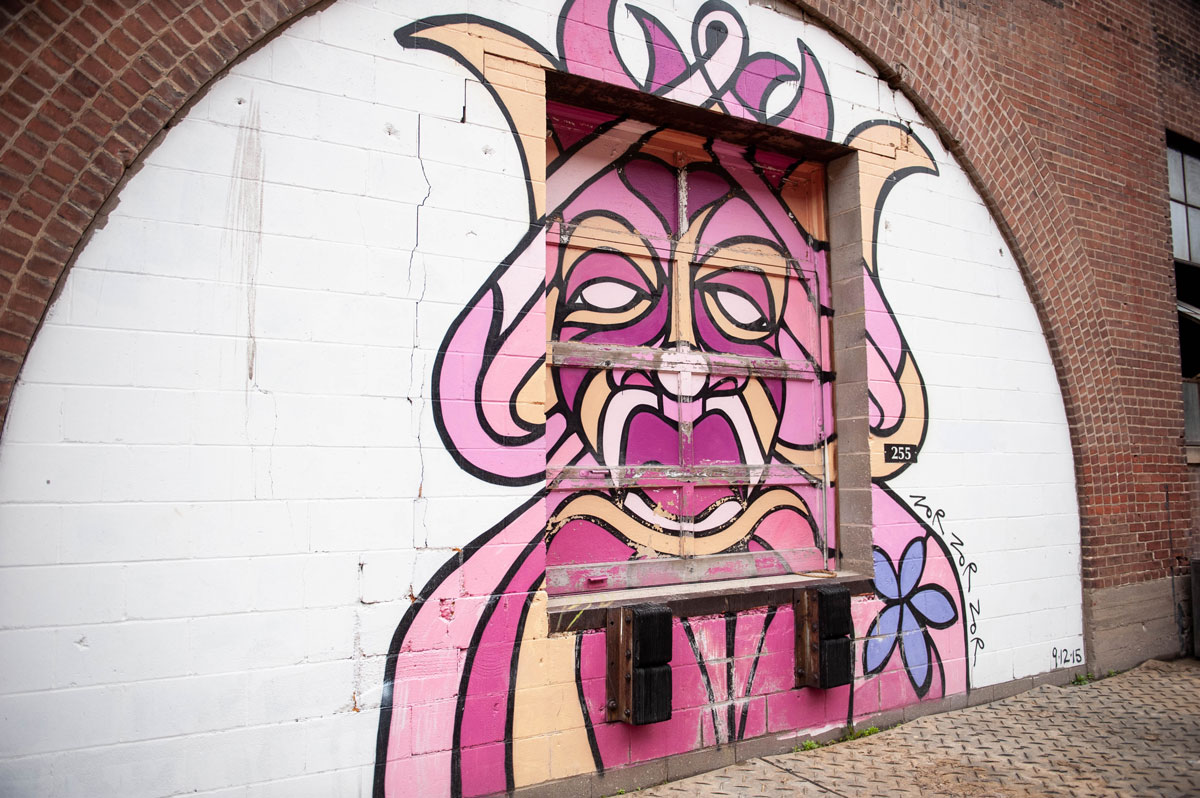 The pedestrian walkway starts at East 11th Street and crosses East 10th Street. It connects the already open alley and courtyard running through the Caradco Building. The alley continues south to East Eighth Street and north past the Marriott, through Dubuque's green alleys to Comiskey Park at East 24th Street.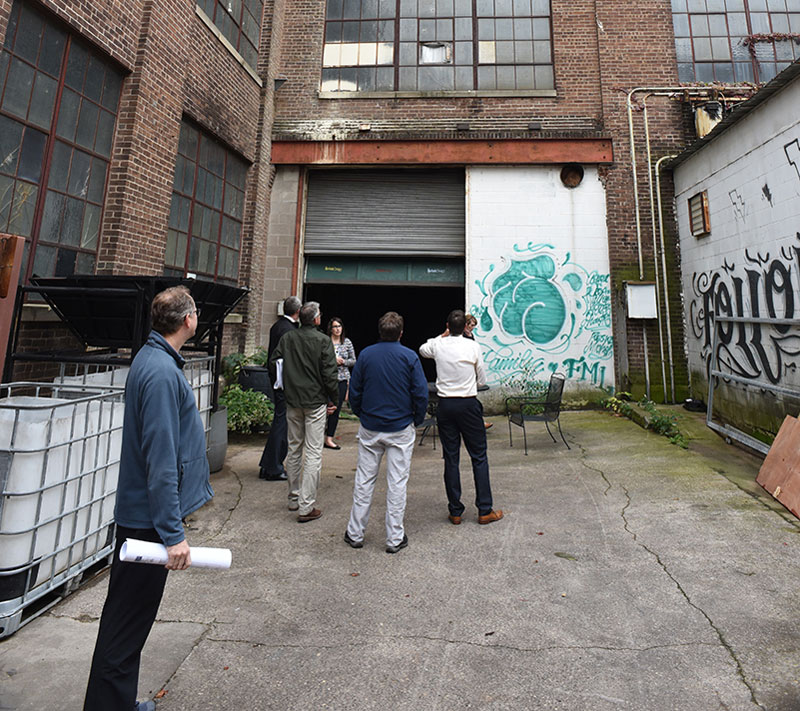 The 174,670-square-foot, five-story Dupaco Voices Building was originally built in 1924 as part of the Carr, Ryder & Adams Manufacturing Company. Dubuque's Millwork District was the largest maker of windows, doors and cabinetry in the United States.
Voices renovation nears completion
A grand opening celebration for the Dupaco Operations Center and the Dupaco Voices Building will be set in 2021.
Renovation work at the building remains on schedule to be completed by the end of this year.
Once completed, Dupaco Alley will become the main entrance to the Dupaco Voices Building. It will also provide bicycle parking and multiple access points to storefronts on both sides of the alley.
A space for your place. Join the District.
The Dupaco Voices Building will be home to Dupaco employees and future business and retail tenants. Leasing space is available on the first and second floors of the Dupaco Voices Building. For more information, please contact (563) 580-7257.