Dupaco explores revival of historic downtown building for Operations Center
Credit union reinvestment in its downtown roots would enhance member advocacy; attract and retain workforce; and boost community priorities.
DUBUQUE, Iowa—Dupaco Community Credit Union will take another step in its exhaustive two-year search for a new operations center location to meet its rapidly growing number of members and employees: Its board of directors said the credit union is finalizing its due-diligence process to acquire and revitalize a vacant manufacturing building in Dubuque's resurging Historic Millwork District.
The potential adaptive redevelopment of the building known as "Voices" at the corner of 10th and Jackson Streets, could include office, education, and entertainment space in the 174,670 square-foot, five-story building.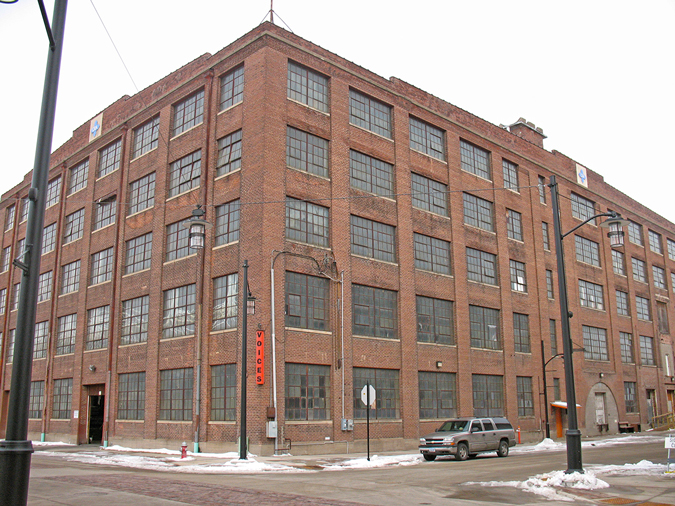 As part of the process, the Dubuque City Council will consider terms of a development agreement with the credit union. Meanwhile, Dupaco will continue its architectural, programming, and financial analysis of the property, according to Dupaco President/CEO Joe Hearn.
"This deal is not complete, but the city action is yet another piece of the puzzle falling into place," said Hearn. "As a not-for-profit cooperative, we owe it to our member-owners to evaluate all options and incentives to ensure any project provides maximum value to our members, employees, and community."
Hearn said federal, state, and local historic and economic development incentives could reduce the estimated overall project cost of $37 million to around $24 million.
If the project proceeds, Dupaco potentially would occupy the building's top three floors by late 2020, according to Hearn.
In addition to credit union operations, he said the building's first and second floors could feature a mix of retail, entertainment, and community space. Plans include a public walkway through the building that would connect 11th and 10th Streets, and align with the Caradco Courtyard's access to 9th Street.
"Beyond giving new life to a tired community treasure, we want the building's use to best align with other community priorities," said Hearn, who serves on the boards of Greater Dubuque Development Corp., Dubuque's True North, and Steeple Square.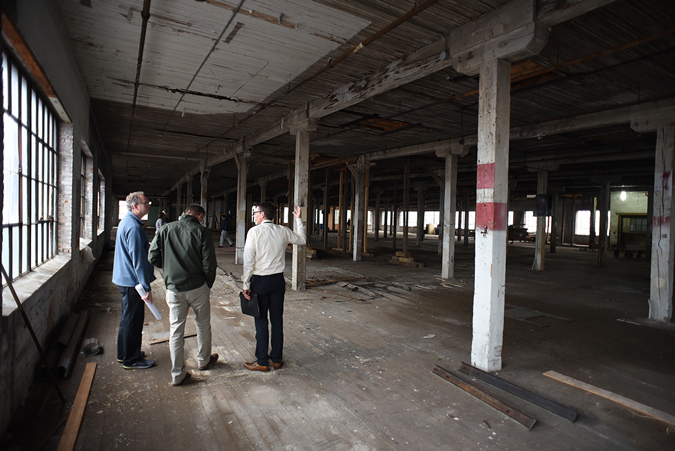 A connection with members
Dupaco Board Chairman Bob Wethal said the Voices building is rooted in the downtown neighborhood where the credit union was founded in 1948 by employees of the Dubuque Packing Company.
"This is the neighborhood where hard-working meatpackers lived, played, and raised families," said Wethal. "It's the place in 1962, when saw-dusted millworkers who were members of Quality-Bilt Credit Union joined the swelling ranks of Dupaco Employees Credit Union."
Wethal said the Dupaco board and senior staff conducted an extensive and thorough evaluation of many options, which included buying existing buildings and new construction on Dubuque's west and south sides.
"We left no stone unturned in our analysis, which considered a multitude of factors," said Wethal. "Of all the options, we determined the Voices building ultimately will provide the most economic value to our member/owners, offer the best experience for current and future employees, and have the greatest positive impact on our community."
According to Wethal, those factors included total member value, community impact, employee experience, future workforce, and cost.
The 174,670 square-foot, five-story structure located at 1000 Jackson Street originally was built in 1924 as part of the Carr, Ryder & Adams Manufacturing Company. Dubuque's Millwork District was the largest makers of windows, doors, and cabinetry in the United States.
The building hosted the Voices from the Warehouse District arts festival which ran from 2004-2016 and helped spark the Historic Millwork District's renaissance.
Member-owned cooperative is growing
"Because of tremendous member participation, we've outgrown our current facilities," said Hearn. "A new space will allow us the space to be able to collaborate, innovate, and grow with our members."
During the last six years, Dupaco has grown from serving 64,000 members to more than 113,000 living throughout all 50 states and 17 countries. To successfully serve these members, the number of credit union employees has also increased, though at a much slower pace.
Dupaco currently employs nearly 486 full- and part-time people throughout its service area of Iowa, southwest Wisconsin and northwest Illinois. During the last five years, Dupaco has added 151 new positions. Growth in both employment and membership prompted the credit union to recently lease space in the Port of Dubuque.
"New members from our local service area continue to join Dupaco, while technology allows existing members to stay connected to their credit union—even when they move away," said Hearn.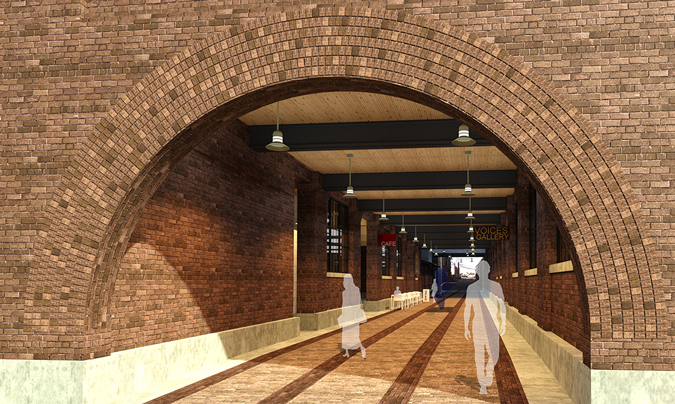 Employee retention
The new location will allow staff to increase their community involvement—a key employee retention and recruitment attribute for Dupaco, according to Hearn.
"Many people entering the workforce seek to patronize and work for organizations which make a genuine positive impact in their communities," said Hearn. "Dupaco is an organization with a mission to improve the economic and social well-being of its members, and the Voices building integrates our employees into the heart of it all."
He said credit union staff already are involved in initiatives such as Housing Education and Rehabilitation Training (HEART), Restoration Academy, Opening Doors, Steeple Square, True North, Fountain of Youth, and St. Mark Youth Enrichment.
"As an employer of choice, the Millwork location also is attractive to people who desire walkability, access to restaurants, entertainment, and affordable housing," Hearn added.
Community competitiveness
The credit union's board wanted to align with community efforts to remain globally competitive, according to Hearn, who noted—along with the Mississippi River—historic buildings like Voices are an indelible part of Dubuque's brand.
"Dupaco's choice to revive a building in the Millwork District harnesses our community's momentum to create a unique marketable differentiator," said Hearn. "This equates to people choosing a place to live, work, play and raise families. Long term, it means attracting people, investment and jobs."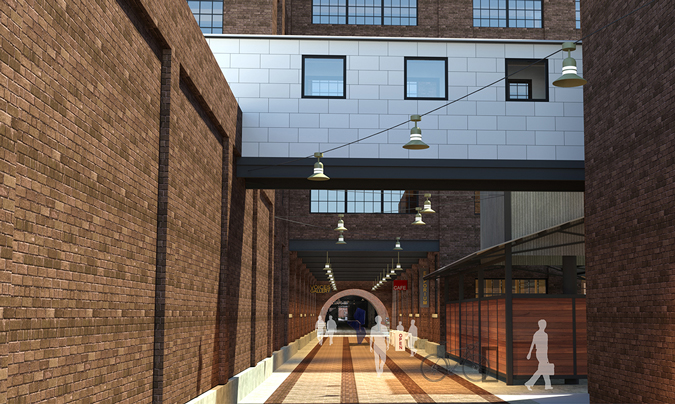 Transportation
"Inclusivity was an important theme when assessing locations for its operations center, said Hearn. "Our discussions considered not only the needs of people who choose to drive into work, but also those who also want to walk, bike, and take public transportation. The Millwork location is accessible to everyone."
As part of its move, Dupaco also will launch an innovative approach to how employees get to and from work: It will provide employees a monthly transportation allowance, and who are free to choose whatever mode works best.
The allowance provides a monetary incentive to pursue alternatives or pay for surface automobile parking.
"The credit union felt its employees are entrusted to help members make good money decisions, so why not let employees determine how best to use their monthly allowance in getting to and from work," said Hearn.
Before considering the Millwork District for its location, Dupaco commenced a transportation study with RDG Planning and Design. "As part of our innovation culture, we wanted to think beyond the issue of parking and ask 'what's possible' as it relates to transportation."