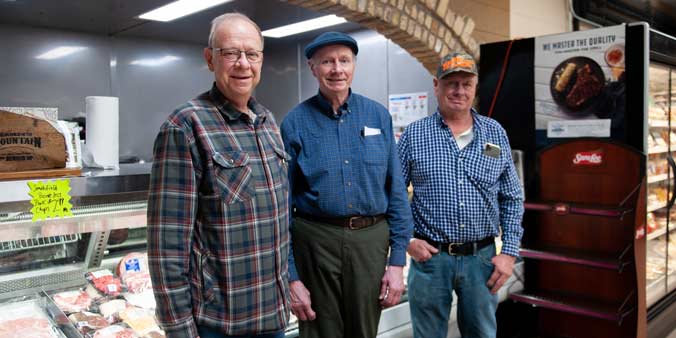 From left: Brothers Steve, Larry and Wayne Silker, owners of Silker's Store in Epworth, Iowa, received a small-dollar Paycheck Protection Program loan from Dupaco Community Credit Union after they were turned away from their longtime bank. (M. Blondin/Dupaco photo)
Dupaco helps small businesses weather COVID with PPP loans
EPWORTH, Iowa—Silker's Store has been passed down from father to son for four generations.
The Epworth general store has seen a lot—serving its community through 23 U.S presidents, two world wars and the advent of the internet.
Over the years, the store's offerings have changed with the times. Hardware and appliances replaced horse harnesses, and fresh meat was added to the grocery selection.
"If we don't have it, you don't need it," Silker's boasts.
And the local store on Main Street is adapting yet again—finding new ways to serve its customers during a global pandemic.
Silker's found a financial partner and the assistance it needed in Dupaco Community Credit Union, which was recently recognized for helping small businesses weather the coronavirus storm.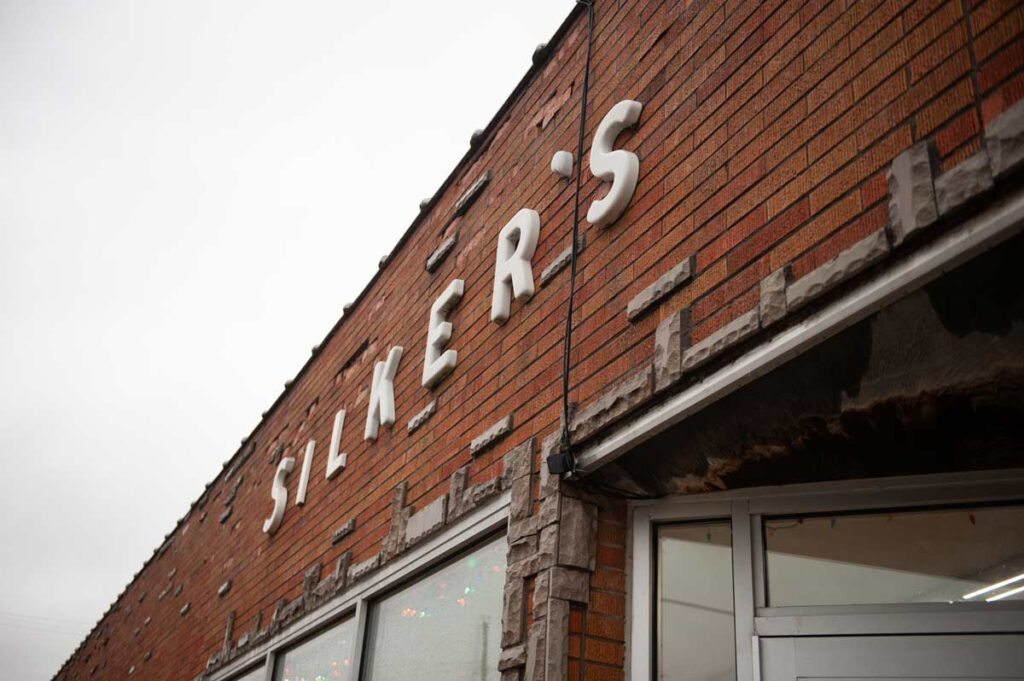 Bumpy road to accessing funds
When the U.S. government established COVID-19 emergency funding for small businesses earlier this year, the brothers and co-owners behind Silker's, like many retailers, applied for the assistance.
The Paycheck Protection Program loan would offer them some financial reassurance during a time of uncertainty.
"No one knew what was going on in the country then, or what it would bring," said Steve Silker, who owns the business with his brothers, Larry and Wayne.
The Silkers turned to their longtime bank for help accessing a small-dollar PPP loan. The bank, which had served the general store since the beginning, turned them away. And the first round of national PPP funding—totaling $349 billion—was depleted in two short weeks.
When the program received an additional $321 billion from Congress in April, the Silkers returned to their bank. But they were again told it wasn't worth applying.
"They put the little guy down and had all the big ones ahead of us," Steve said. "And I'm sure that happened across the country."
The Silkers were encouraged to reach out to Dupaco for a PPP loan. Within days of applying for a $9,800 loan with Dupaco's Chad Breitsprecker and Melissa King, Silker's Store had been approved.
"Chad put me at ease," Steve said. "He was pretty certain we would get the loan, and we did. I was shocked."
The personalized experience was enough to make the brothers question their store's long-standing banking relationship. This summer, they moved their business account to the financial cooperative that was there for them when they needed help.
And the brothers haven't looked back.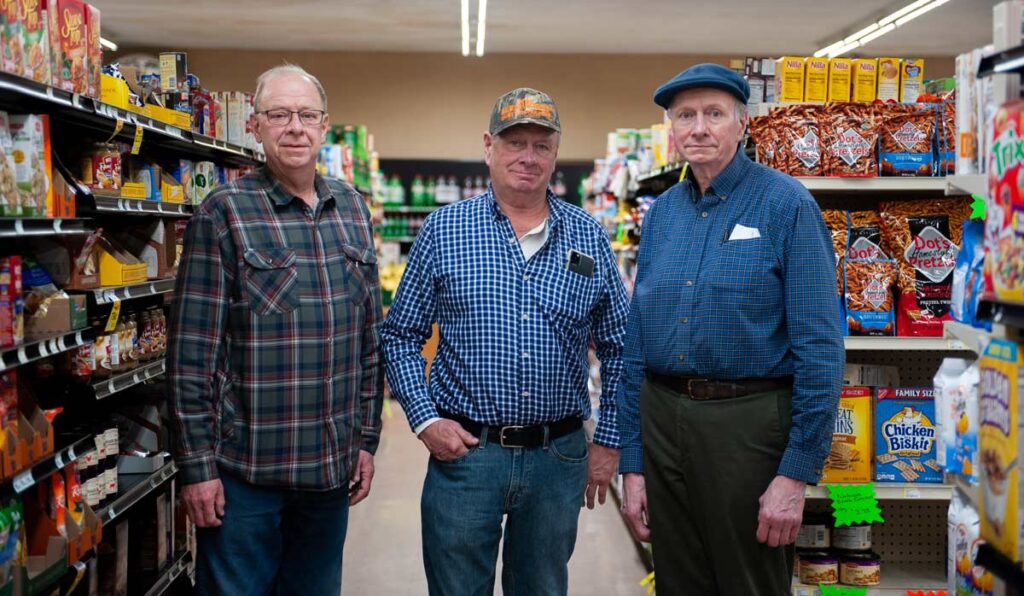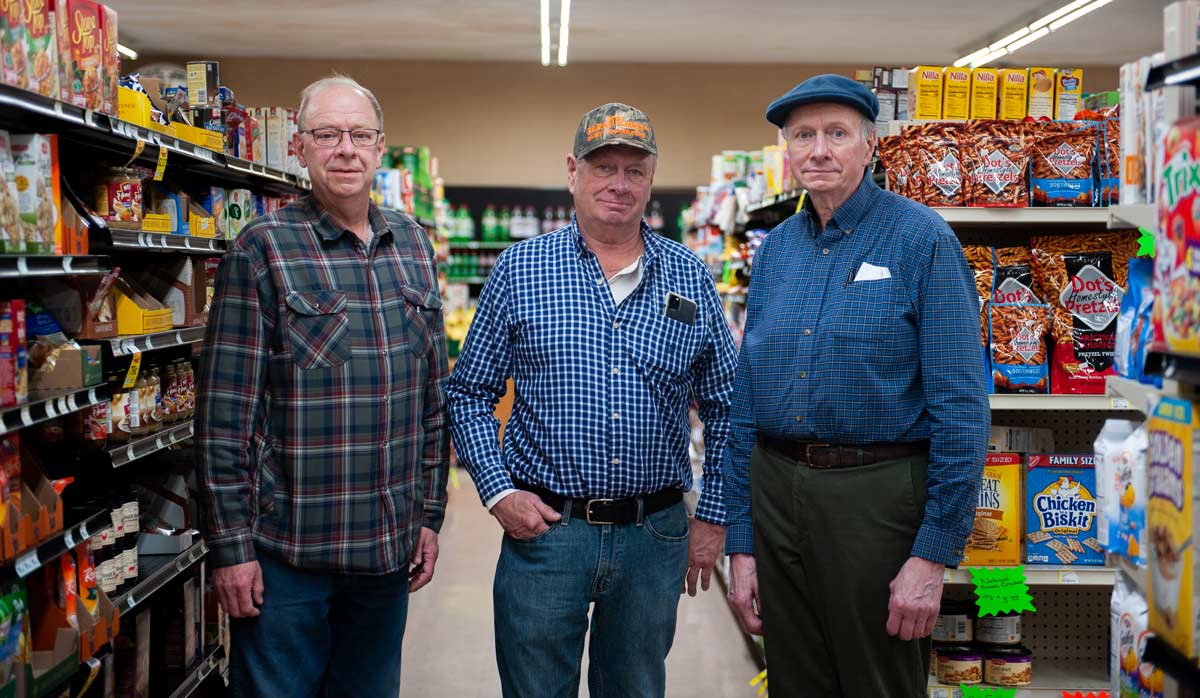 Reports: Most money went to bigger businesses
Silker's wasn't alone in its quest to access the emergency assistance intended for small businesses.
The SBA has reported that 87% of all PPP loans were for $150,000 or less. But recent reports say that most of the PPP money instead went to mostly larger companies.
More than half of the money from the PPP fund went to just 5% of the recipients, according to SBA data on more than 5 million loans that was released Dec. 1 in response to a Freedom of Information Act request and lawsuit, according to the Washington Post.
" … About 600 mostly larger companies, including dozens of national chains, received the maximum amount allowed under the program of $10 million," the Washington Post reported.
Dupaco recognized for helping small businesses
In contrast, Dupaco lent out nearly $30 million to 654 small businesses through the PPP, with an average loan size of just $45,000.
Nearly half of Dupaco's PPP loans were for $10,000 or less.
One loan totaled $80.
The Small Business Administration's Iowa District Office recognized Dupaco on Monday for its economic contributions through the program. Dupaco received the SBA's Impact Award for being the top-ranked PPP lender among Iowa's credit unions.
"Dupaco Credit Union played a major role in saving a lot of local small businesses and non-profits during the COVID pandemic," said Jayne Armstrong, district director of the SBA Iowa District Office. "But it is more than the borrowers. It is about our communities and the employees and families that rely on these small businesses and non-profits for their livelihoods."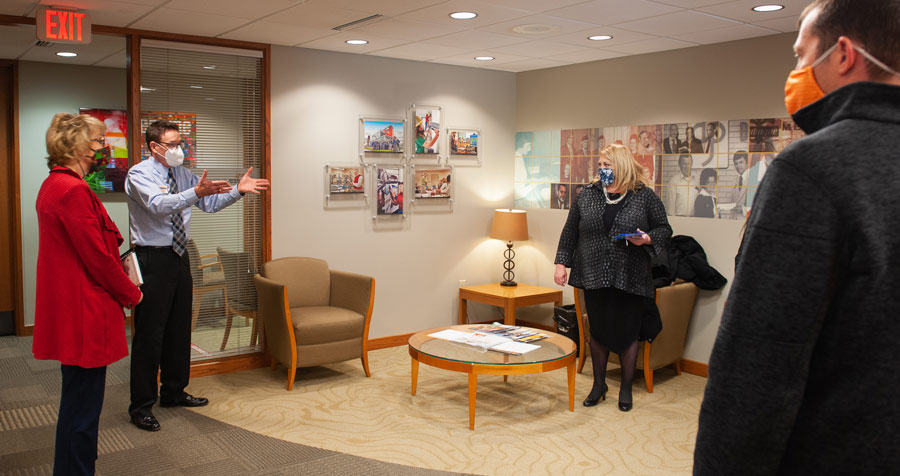 More than 99% of Dupaco's PPP loans went to businesses with 50 employees or less.
Besides Silker's, Dupaco's PPP loans helped a variety of small businesses. These types of eastern Iowa businesses accessed loans for less than $900 from Dupaco:
Butcher
Cleaning
Daycare
Hair salon
Healthcare service
Logger
Personal service
Photography
Quilting
"As a member-owned financial cooperative, Dupaco is a genuine advocate for all members—no matter the size," said Dupaco President and CEO Joe Hearn. "When some banks put big loans to the front of the line, many small businesses turned to Dupaco and we were happy to help."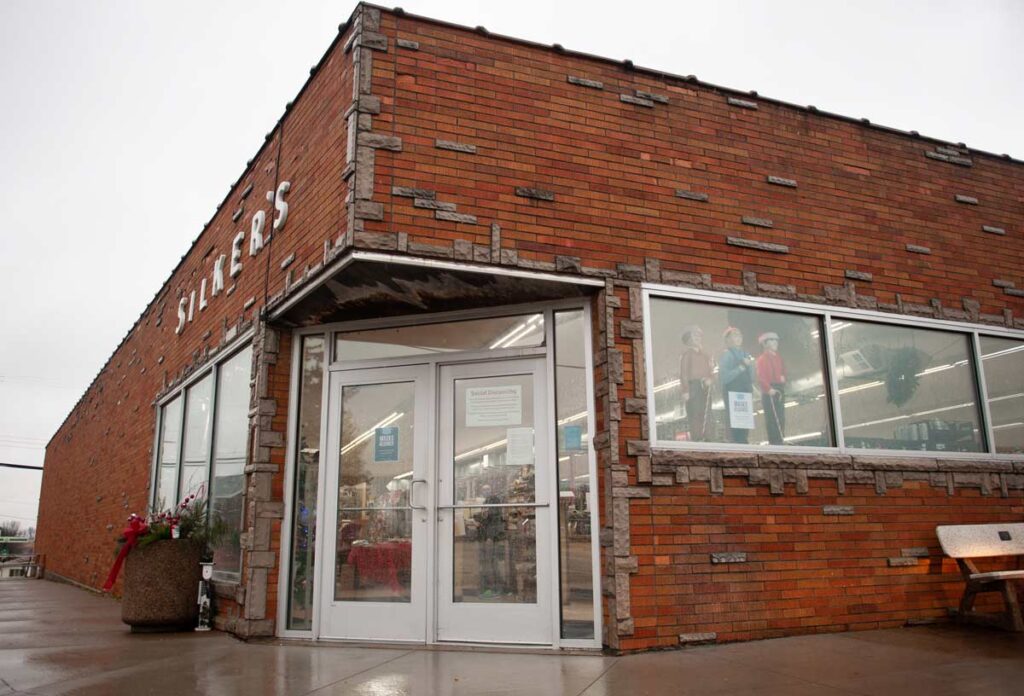 Funding helps Silker's adapt
The funding allowed Silker's to add two part-time positions to expand services that have been sought during the pandemic. With their recruits, Silker's now employs eight workers.
The general store began offering more to-go foods and noon lunch specials as residents stay close to home. Silker's hosted a back alley produce sale during the summer. And the store expanded its grocery delivery service for those choosing to shop from home.
"We probably wouldn't be able to offer as much as we've been able to without the loan," Larry said. "We have had a lot of people thank us for being there for them this year, and we have thanked them for being able to serve them."
It's a service that has come full circle.
"Dupaco was there for us when we needed them too," Larry said.