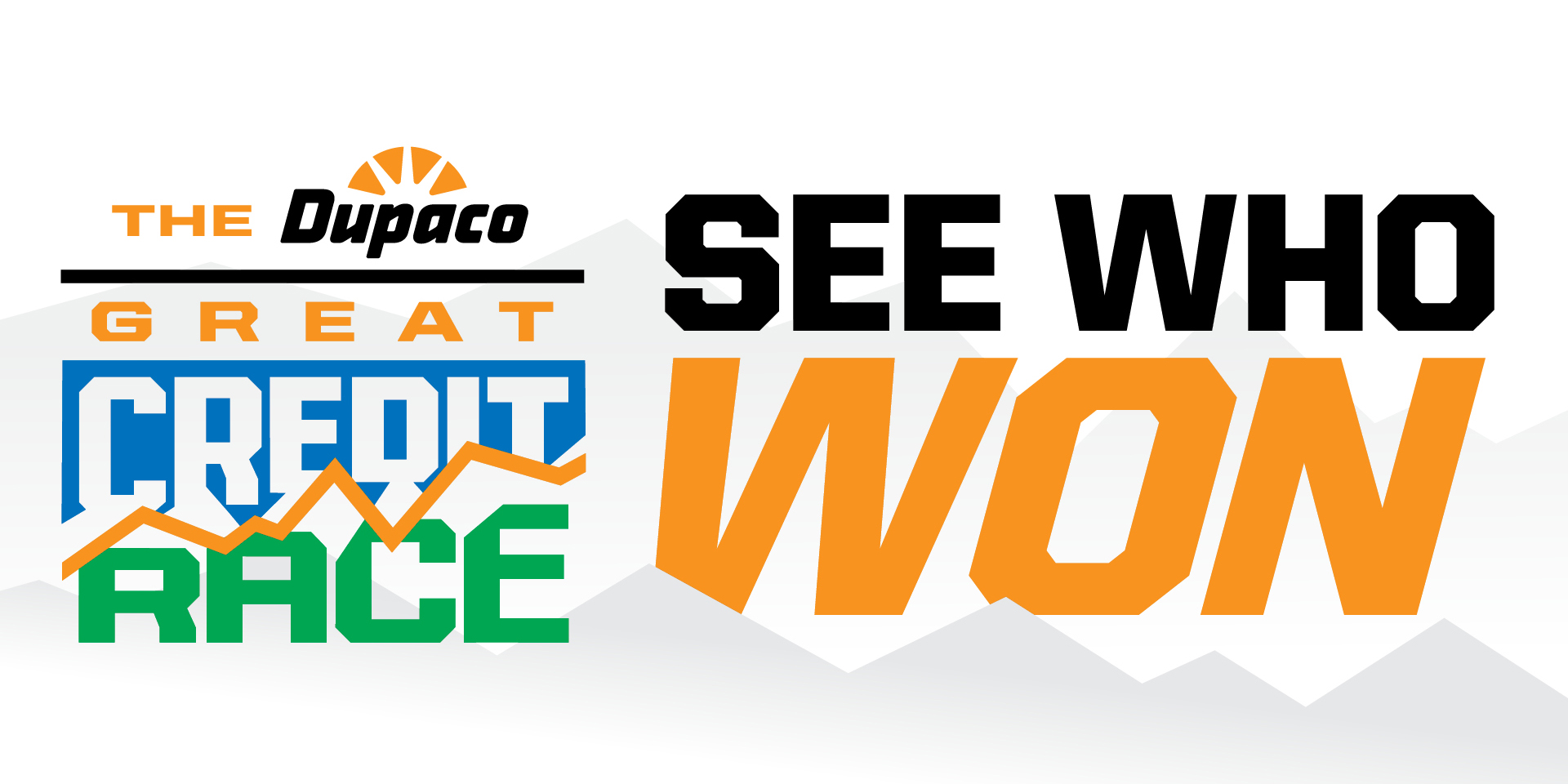 Winner shares her credit-building secrets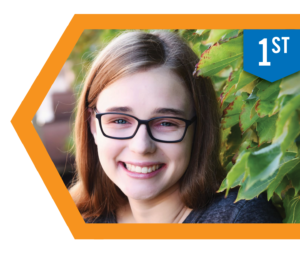 We have a winner in Dupaco's Great Credit Race!
The six-month battle to build credit ended with Emily in first place with a credit score of 725. For her efforts, she won $1,000, which she plans to put toward her college education. Second-place finishers Chuck and Sophia both raised their scores to 721 and received $500.
"I enjoyed the race," Emily said. "It was a fun but informative competition."
All 12 racers started the competition in May in the same position, with no credit established.
Each received a Dupaco Visa credit card with a $1,000 limit. Throughout the competition, Dupaco's four race coaches provided one-on-one credit and budget coaching.
But the top finishers weren't the only winners, said Dupaco's Noah Kachelski.
"Ultimately, the goal is to benefit not just our racers but our membership," said Kachelski, who coached Emily. "We were able to use our racers as an example of what you can do. Whether you're brand new to credit or have had some bumps in the road, the race shows that you can do it too, and we're here to help."
Find out what strategy propelled Emily's credit score to the lead. But first, here's why Dupaco hosts this unique competition.
Learn more credit tips so you can build your score too

Why a credit race?
As a member-owned cooperative, Dupaco believes in the power of empowering through financial education, Kachelski said.
And an important part of your financial life is your credit. A credit score impacts your ability to obtain financing, rent an apartment, get a cell phone and even get a job.
Unfortunately, information about how to use, build and maintain credit can often seem mysterious. And more than half of Dupaco's young adult members don't have a credit score.
That's where the credit union's Great Credit Race comes in.
The competition helped racers, coaches and observers gain a better understanding of how credit works and how it impacts every stage of life.
"It's a very good learning experience," Kachelski said. "Even the racers who didn't get first or second place now have a credit score that's a heck of a lot better than if they hadn't been a part of this. We were able to get them started, and hopefully they took some good points away and will be able to use their credit to their advantage when they buy their first car or first house."
Kachelski's experience with the race will help him guide other members who want to build or repair their credit.
"It was fulfilling to be a part of it, and I enjoyed it quite a bit," Kachelski said. "It feels like you're making a difference."
Winner shares her strategy
So, how did Emily win the race?
Throughout the competition, Kachelski shared several credit-building tips. But Emily credits two of those strategies for giving her the edge:
Charge only what you can afford to pay back.
Pay off your credit card balance as soon as it posts in Shine.
"I usually tried to pay it off whenever it came into my online banking so I wouldn't forget to do it," she said.
One of Emily's biggest challenges was remembering to use her new payment method each month. She charged anywhere from $5 to $50 each month, using her Visa card to pay for purchases she already planned to make.
"I would either buy gas or candy from the drug store. It was never anything huge," she said.
Emily said the race taught her how to properly use a credit card—and why that matters for her future.
"If you're going to use a credit card, you need to stay on top of it," she said. "Your credit score affects you in the future when you go to get a loan for things like a car or house."
Having gone through the competition, Emily believes a credit card can be a powerful tool—as long as you first receive proper coaching.
For now, Emily plans to continue building her credit until she needs to take advantage of her solid score.
"I'm going to keep using my credit card the same way since it's been working for me so far," she said.