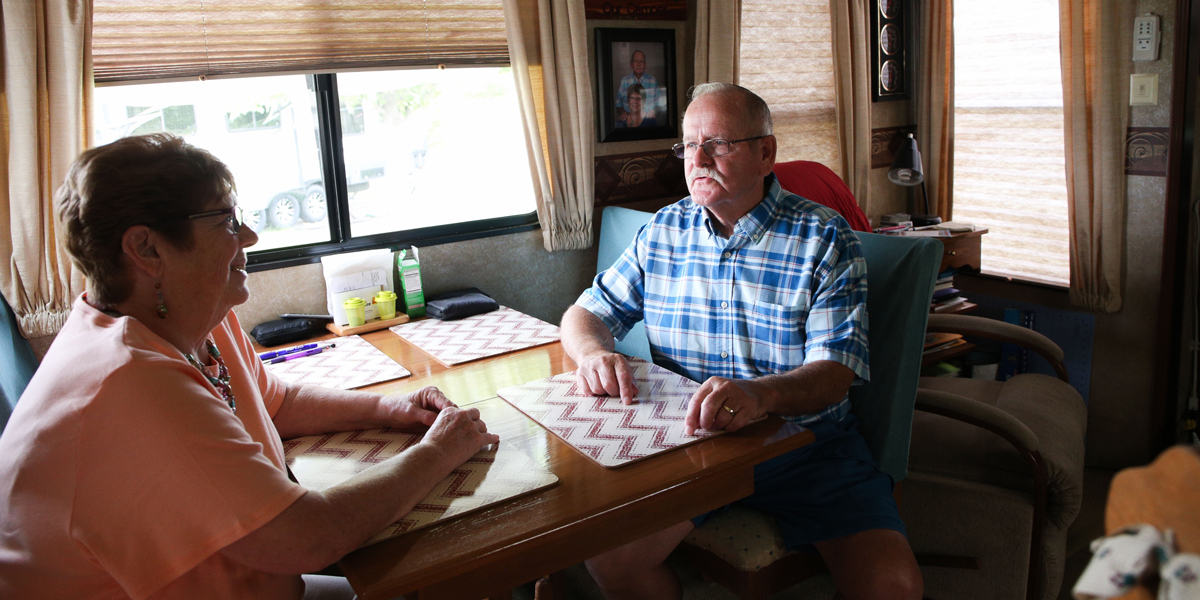 Dupaco members Eunice and Bob Boyd enjoy time together inside their RV in Altoona, Iowa. The couple moved into their RV seven years ago, spending half the year in Altoona and the other half in Alamo, Texas. (A. Mehl photo)
Learn how these full-time RVers found budget freedom
CARROLL, Iowa—Bob and Eunice Boyd have been together since high school, getting married just before he was deployed to Vietnam.
"We didn't fight then," Eunice joked about their first 15½ months apart.
The Boyds celebrated 51 years of marriage in June. And lately, they're spending a lot more time together—making good on a decades-long goal to become full-time RVers. They moved into their RV seven years ago and have been there ever since, spending half the year in Altoona and the other half in Alamo, Texas.
Wherever they go, they have peace of mind knowing their daughter "back home" can help them access their money at Dupaco's Carroll branch. And, thanks to a recent visit to the branch, the Boyds learned they could free up money in their monthly budget to eventually begin saving for other goals while traveling the country.
Learn how a free Dupaco Money Makeover could help you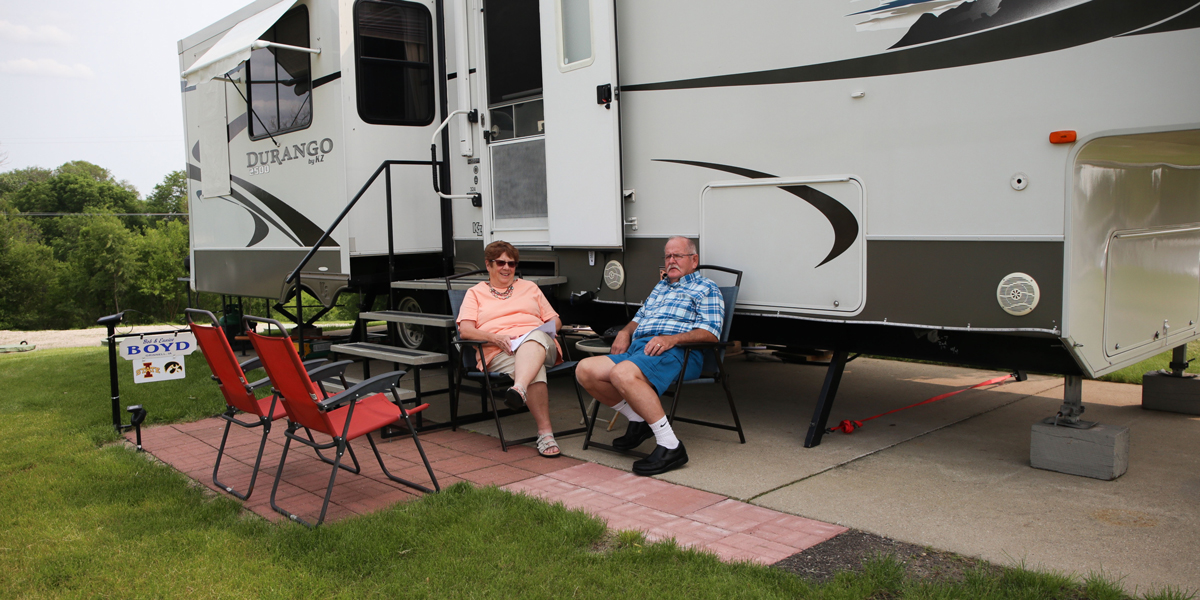 How they found budget freedom
Bob and Eunice met with Dupaco's Amy Meyer to look into paying off a high-interest credit card balance.
"We could pay extra, but because of the interest rate that was being applied every month, we weren't really getting anywhere with it," Eunice said.
Meyer looked at their entire financial picture and proposed using the equity in their vehicle to consolidate their credit card balance, a personal loan and auto loan into one low-interest loan.
Now, instead of making three payments each month, the Boyds make just one—freeing up about $550 in their monthly budget and providing a bigger cushion in their savings for the unexpected expenses that creep up.
"We had no idea we would be able to do that and save so much," Eunice said. "We've had some little things we've been wanting to do, so now hopefully we'll be able to put money there and some in savings, too."
Use our calculator to see how debt consolidation impacts your budget
Their monthly payment comes out automatically. That's a plus for the full-time RV lifestyle, which prompts address changes a couple of times each year.
"We like being able to have it set up to be automatically withdrawn, so we don't have to call in a payment or write a check or send it in and worry about it getting lost in the mail," Bob said. "And we like the idea that we can talk to someone if we need to."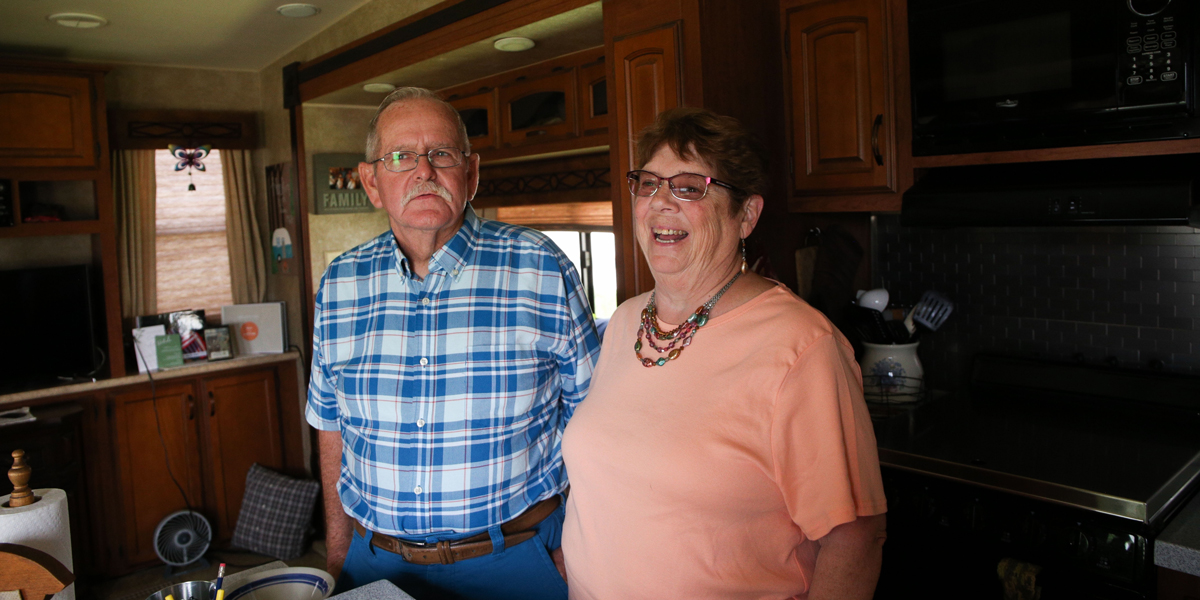 The full-time RV lifestyle
The Boyds worked 40-plus years to get to this point—now experiencing the country with the help of their RV.
Before making Texas their winter home, they also spent a winter in Florida and another in Arizona.
"This was our goal. When we were younger, we had a lot of friends that had this kind of life," Eunice said. "It seemed like it would be something we'd like to do, because we liked to camp."
They've found community within the RV parks they frequent. In Texas, Bob joined a bike club that bikes to a restaurant for breakfast once a week. And he looks forward to Christmastime, when he helps deliver presents to children in need in the Texas community.
Eunice enjoys sewing and quilting and has met several other women in the RV parks who share her passion.
"Visiting with them and seeing their creativity inspires me to want to learn more," she said.
The Boyds have forged unique friendships at every stop. And they look forward to continuing their full-time RV lifestyle as long as they can.
"We meet a lot of people from different lifestyles, all the way from Maine to California," Bob said. "You get to go out and see how other people live their lives."