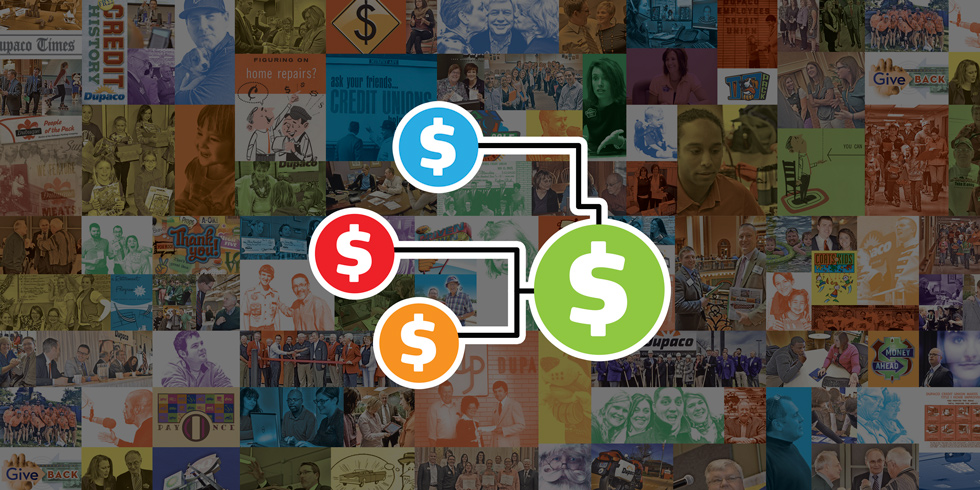 How to build a comfortable budget after divorce
Updated April 6, 2023, at 3 p.m. CT
Tami Brandenburg remembers how quiet her home felt in the days and weeks following divorce.
"You don't want to be home, because home doesn't feel like home anymore," said Brandenburg, vice president, member service at Dupaco Community Credit Union. "You spend time trying to find friends and go places and find your new normal."
The emotional and financial stresses of divorce can be overwhelming.
But there are steps you can take to help you get on the path to a brighter financial future in this next chapter.
It begins by taking an honest look at your new budget. Consider these tips if you're trying to create a budget after divorce:
Keep your emotions out of financial decisions
There's no getting around it. Emotions abound when going through divorce.
But it's important to not let your emotions drive big decisions and purchases, like a costly vacation, new vehicle or big move, during this time.
"In hindsight, I wish I would have known how much of an influence your emotions can have on you," Brandenburg said. "Sometimes people think they can buy their way out of stress, but you really can't. Things are not going to make you happy. You have to find that within yourself. But it's really hard to see that when you're going through the emotional turmoil."
Be realistic about your new normal
Many who go through divorce experience a decreased income. And women often feel the impact the most.
Women's household income dropped by 41% following divorce or separation after age 50, while men's household income fell by 23%, according to a 2017 report from the U.S. Government Accountability Office.
"When you go from a dual income to just you, you need to ask yourself, 'Can I afford this lifestyle on my own?'" Brandenburg said. "You have to be honest about how you are going to spend your money."
In addition to less money coming in, you might have additional costs associated with attorney fees, setting up a new home and paying off marital debt.
"Stress had an impact on me physically," Brandenburg said. "I lost a ton of weight, so I needed to buy new clothes."
Separate needs from wants
Following divorce, it's more important than ever to separate needs from wants.
You might have to give up some things—at least temporarily—while you settle into a new budget.
"I have talked to a lot of women going through divorce," Brandenburg said. "To manage their stress, they want to get a gym membership. But that costs money, and they might not be able to afford that right now."
Look at the necessities first, and be realistic about how much each will cost, including rent or mortgage payments, utility bills, insurance payments, food and transportation.
Following a zero-sum budget can help you avoid living on an inflated income.
Be open to temporary changes
As you begin your next chapter, you might need to make some sacrifices as you budget after divorce.
Do you need to take on a second job to make your budget work?
Would a roommate make rent and utility payments more feasible?
Maybe moving in with family or friends will help you get back on your feet?
"I had to rent a place for three months before I bought my home," Brandenburg said.
Talk to an expert
The good news is you don't have to revisit your budget alone.
A free Dupaco Money Makeover can take you through the process and help you get a clearer picture of what your post-divorce budget will look like.
"The biggest resource we can offer is our staff," Brandenburg said. "I can't stress enough how powerful those emotions are. Surround yourself with people who can help you make good decisions during a time when you're needing that help."