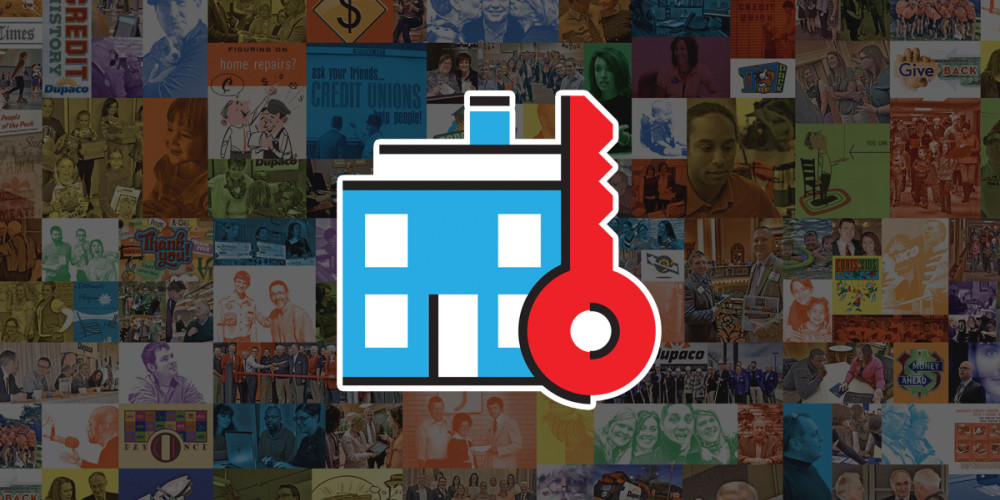 Buying a house? Here are 8 things you should know
By Stacy Rissman | Senior mortgage lending consultant
Planning to buy a house?
It's an exciting time! It's also likely the most money you'll ever spend in a single transaction.
The good news is there are steps you can take to put yourself on a successful path to homeownership. Here are a few pointers I like to share with prospective homebuyers:
|1| Request a free Money Makeover
Even if homeownership is a year or two down the road, it's not too early to start planning. Now's a good time to request a free Dupaco Money Makeover.
A Dupaco expert will sit with you to review your entire financial picture. For future homeowners, this might mean helping you improve your financial well-being by paying off debts, building your credit and establishing concrete financial goals to prepare for homeownership.
Schedule your Money Makeover >

|2| Next, get a free Mortgage Makeover
Be even more prepared for homeownership by requesting a free Dupaco Mortgage Makeover.
You'll learn about Dupaco's many grant and loan opportunities for homebuyers, find out more about each step of the homebuying process and learn what to do—and not to do—along the way.
You'll also learn what a realistic down payment will look like for you. The down payment is the percentage of your home's purchase price you pay up front at the loan closing. Your down payment depends on the purchase price of your home and your loan program.
Many assume they can't buy a house if they can't afford 20% of the purchase price. In reality, different loan programs require different down payment percentages, usually ranging from 3-20%.
That's why a Mortgage Makeover is so important—it looks at your unique situation and helps you be better prepared to buy a home that works for you.
|3| Know the cost of homeownership
Have a clear understanding of all the costs associated with homeownership, which include:
Not only that, but make sure it still fits within your overall budget, which includes auto loans and insurance, groceries and other bills and expenses.
Calculate what your home loan payment might look like
|4| Develop a savings plan
Once you've established a realistic purchase price, you can start saving for your down payment.
Dupaco offers several avenues to help put your savings on auto-pilot, utilizing direct deposit or automatic transfers.
Learn how to systematically save >
|5| Get pre-approved
When you get pre-approved for a home loan, it lets you know how much you can borrow based on your income and existing debt. It also lets sellers know you're a serious buyer who can comfortably make an offer without having to rush to secure financing.
Ready to get pre-approved? Apply here >

|6| Pay your bills on time
Once you've been pre-approved for a home loan, it becomes even more important to pay your bills on time, because your credit score can still fluctuate between the time you're pre-approved and sign your home loan documents. Just one 30-day late payment on a loan or credit card could adversely hurt your credit and disqualify your loan approval.
It's also important to avoid overdrafts, which happen when there's not enough money in your checking account to cover a purchase or check payment. During this time especially, overdrafts reflect an inability to manage your money and, as a result, could become a home loan risk factor.
|7| Keep your lender in the loop
Your pre-approval is based on your current job history, income and total financial picture. So, it's important to first discuss any major financial changes with your lender.
That includes:
All of these can impact whether you still qualify for your loan.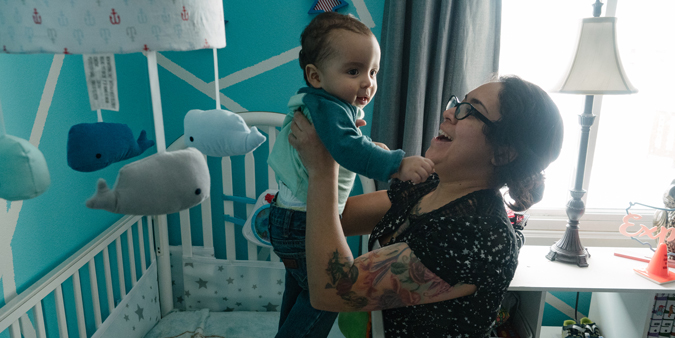 |8| Give your credit a break
The homebuying journey is a busy time. It's also the perfect time to give your credit a rest. That's because your credit score is used to determine the interest rate you'll pay, among other things.
When I meet with prospective homebuyers, I always like to talk about the factors that affect a credit score—things that can help your score and things that can hurt it.
A common credit mistake I see: People close a bunch of credit cards in an attempt to boost their score. Unfortunately, it often has the opposite effect, because closing revolving credit accounts impacts your available credit, credit history and payment history.
Another credit mistake to avoid: Buying a lot of furniture or other furnishings for your new home without first discussing it with your lender. Remember, even if you have an accepted offer, your credit score can still change during this time.
Even if you're presented with a 0% financing offer, you need to talk to your lender first. That additional monthly payment still impacts your debt-to-income ratio, which is the percentage of your gross income that goes to paying debts. The higher your credit score, the higher debt-to-income ratio allowed. But that's different for each borrower.
And, as always, continue paying off your debts, or keeping them paid down, to ensure you're in the best financial position possible before your homeownership is official.