Local credit union convenience from 900 miles away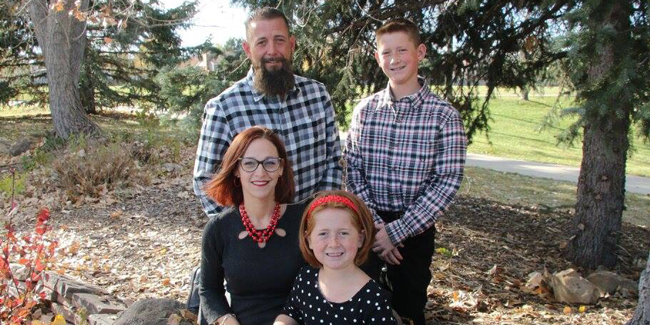 CENTENNIAL, Colo.—Ambrosia Nelson joined Dupaco when a branch opened near her Dubuque workplace. It was a financial move driven primarily by convenience, but she quickly embraced her credit union.
Eventually, Nelson was recruited for a different job that would take her and her family 900 miles away to a Denver suburb. Distance suddenly seemed trivial, and the Nelsons knew they wanted to stay with Dupaco wherever life took them.
"When we moved to Denver, I didn't want to lose the personal touch of the small-town credit union," Nelson says. "Out here, you don't get that same kind of service, so we stuck with Dupaco."
Nelson and her husband, Phil, joined Dupaco with checking and savings accounts. Since then, the relationship with their credit union has evolved. The Nelsons have used Dupaco for direct deposit, online banking, home loans, debt consolidation and financial education through Dupaco's free Money Makeover service.
Most recently, Dupaco's Brittany Krapfl helped the couple consolidate debt through a home equity line of credit. It saved them hundreds of dollars in monthly payments and allowed them to tackle some projects around their home, including a bathroom addition, new carpet and landscaping to give them better use of their home.
All of this was done from 900 miles away—utilizing email, electronic signatures and mail.
"Dupaco's online tools are extremely helpful when you're far away from the brick and mortar. It's been very easy, and Dupaco lends an extra friendly, personal touch," Nelson says. "You can't put a value on that, and I'm happy to be a part of the Dupaco family."