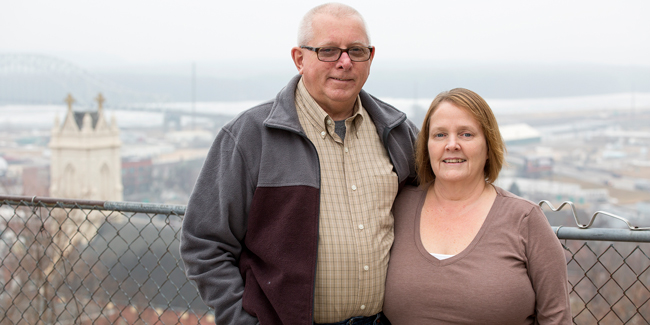 Mike Halverson has long appreciated the cooperative structure of Dupaco Community Credit Union.
"They're trying to help their members be financially better off and make more informed decisions," Halverson said of Dupaco, which he joined nearly two decades ago.
Halverson, of Dubuque, said he has long been impressed by Dupaco's helpful staff and education-driven approach. Most recently, he was taken with the cooperative nature of the credit union's Thank Use campaign.
During the 2017 campaign, nearly 49,000 members collected more than $3.17 million in Thank Use cash by using their credit union's services—loans, savings, eDelivery and credit and debit cards—proving there is power in participating in their credit union.
"I liked the program, because existing and new members could benefit from it, compared to other companies' promotions that are aimed only at new customers," he said.
Thank Use got noticed on a national level, too. Dupaco was awarded Best in Show for the campaign at the Credit Union National Association's 2017 Operations and Member Experience Council conference.
The Thank Use payout was automatically deposited into participating members' savings accounts on a day that celebrates the cooperative difference— International Credit Union Day, Oct. 19. Halverson earned about $60 in Thank Use cash.
"It was enough to take my wife, Monica, out to eat to enjoy a couple of good steaks," Halverson said. "It was a nice treat and appreciated."
As he approaches retirement, Halverson continues to find new ways to take advantage of his credit union's products and services. He keeps tabs on his checking, savings and auto loan through Shine Online Banking, and he monitors his credit with Dupaco's Bright Track credit-monitoring service, a free benefit of membership. Halverson also has found value in Dupaco's Family ID Restoration fraud recovery coverage.
And he has enjoyed attending Dupaco's educational seminars over the years.
"I've learned some things I didn't know prior to going," he said. "Dupaco is unique, and I think they're doing all the right things."