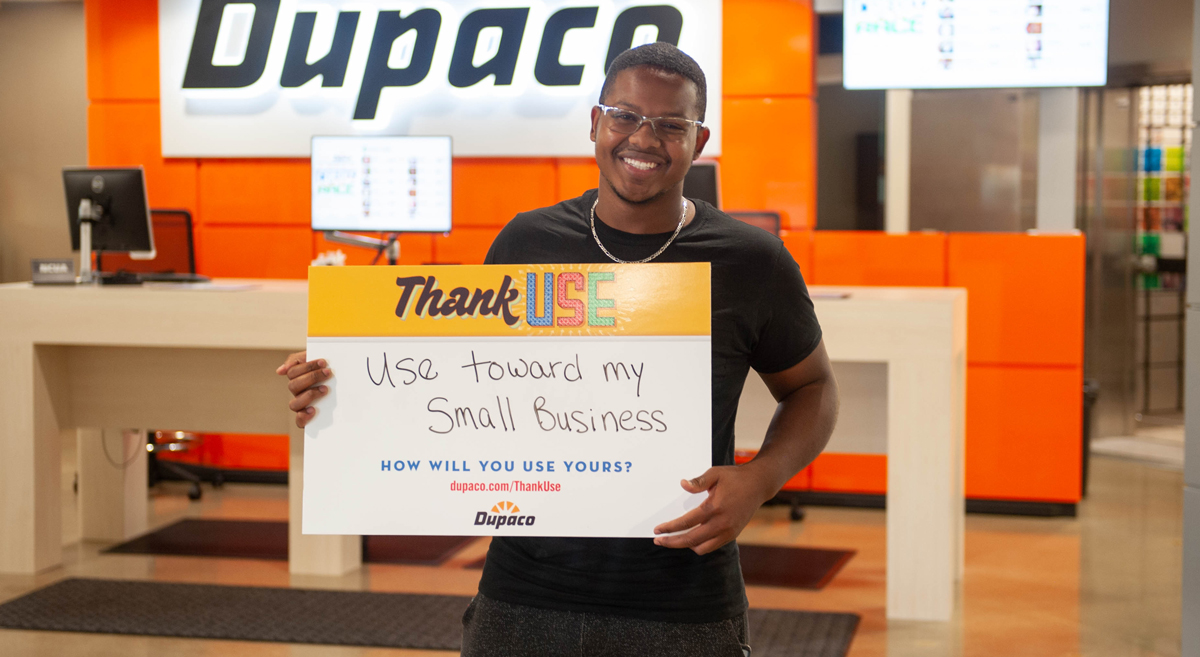 Dupaco member Brion Bowman, of Dubuque, Iowa, plans to put his Thank Use cash dividend toward his small business. (M. Blondin/Dupaco photo)
Your cooperative membership pays
At a financial cooperative like Dupaco, you're not just a member—you're an owner.
And during the credit union's annual Thank Use campaign, you proved there's power in participating in your cooperative. As a member-owner of your credit union, you share in Dupaco's success—not an elite group of stockholders.
Thank Use 2019
This year, 58,665 Dupaco members collected more than $3.6 million in Thank Use. And over the past four years, Dupaco members have shared more than $12.3 million in Thank Use.
By using Dupaco's services—loans, savings, digital services and more—eligible members boosted their financial well-being and earned Thank Use cash dividends. Eligible members received an additional $10 for meeting the initiative's group goal, helping Thank Use participation reach 53,500-plus members.
The payout occurred on a day that celebrates the cooperative difference: International Credit Union Day on Oct. 17.

Youngest savers get a Boost
Dupaco's youngest members earned Thank Use in 2019 through a special category called Boost.
Kids younger than 18 years old could earn $25 of their own Thank Use cash by regularly boosting their savings.
In its inaugural year, 4,769 young members earned more than $119,000 in Thank Use cash!
To be eligible, kids needed to have a primary savings account balance of at least $25 and make five individual deposits of $5 or more this year by Sept. 30.
By teaching kids to save at a young age, they'll be money ahead long before they leave the nest.
Learn how to help your kids save, spend and share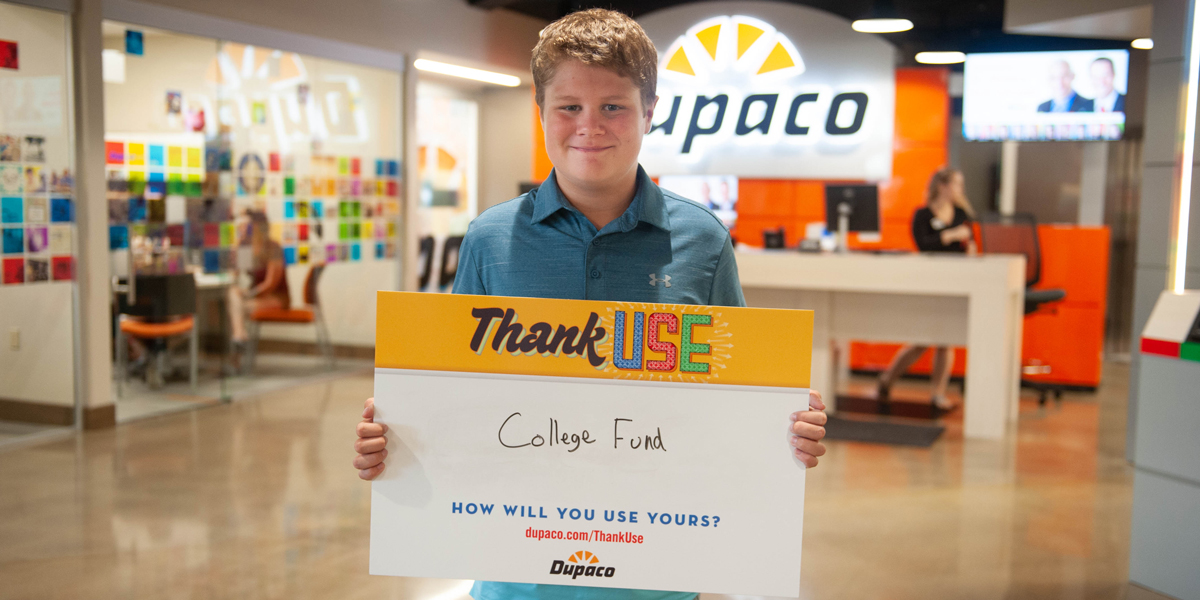 What's next
While the campaign has ended, you're welcome to learn, earn and save at the cooperative any time. The more you use Dupaco, the more all members benefit through enhanced services, favorable rates and more.
Entering its fifth year, Thank Use 2020 will be here before you know it! Look for details to be shared in January.
How much you could earn
Savings Thank Use: up to $60
Borrow Thank Use: up to $60
Dupaco Insurance Services and/or Dupaco Financial Services Thank Use: up to $25
Dupaco card Thank Use: 5 cents per transaction
Digital services Thank Use: up to $15
Returning participant Thank Use: up to $15
Group participation Thank Use: $10
Boost Thank Use: $25
The Credit Union Difference
At a credit union, your savings—big and small—are used to help fund other members' loans. Those loans are used to make purchases, recycling the money right back into your community—helping power it, too.