You are welcome to learn, earn and save at Dupaco any time
When Jolene Boever likes something, she lets you know it.
That's why the Dubuque woman says she's a "walking billboard" for her financial cooperative. She loves to tell others about how Dupaco Community Credit Union can help them—just as the co-op has been there for her for nearly 40 years.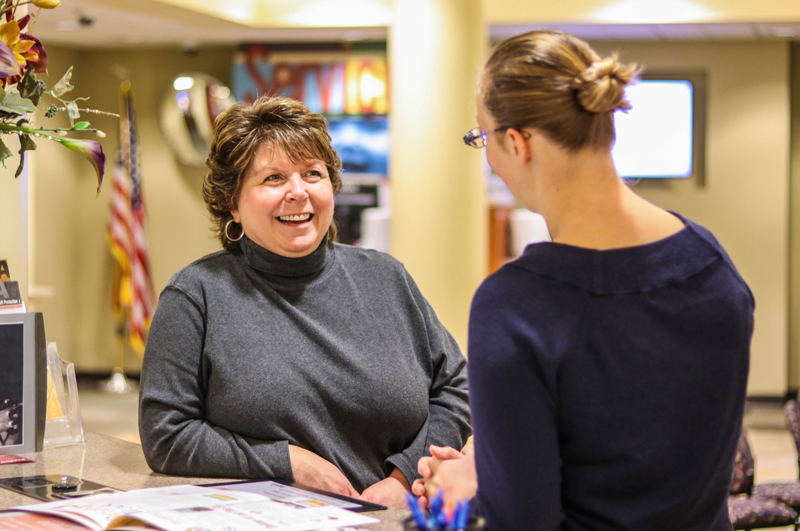 "If I like something, I'm going to say it," Boever said. "That's the Greek in me."
Most recently, Boever found opportunities to spread the word about Dupaco's Thank Use campaign.
During the 2016 campaign, more than 45,000 members collected $2.85 million-plus in Thank Use cash for their membership longevity and for using their credit union's services— loans, savings, checking, credit card and e-statements.
"I'm a cashier, so when customers used their Dupaco card to pay, I'd say, 'Check your Thank Use, and find out how much you get back,'" Boever said. "If they didn't know how to check it, I would give them Dupaco's number, because I can rattle it right off."
Boever earned $110 in Thank Use cash. The payout was automatically deposited into participating members' savings accounts on a day that celebrates the cooperative difference— International Credit Union Day, Oct. 20.
Boever was encouraged to join Dupaco by her late father, Ken Palm, when she was a young adult. She felt connected to the credit union immediately, and she hasn't looked back."My $110 meant a lot to me," Boever said. "It came at a perfect time, right before Christmas, and it was well needed at that time. I had some gifts I didn't think I would be able to swing, and that helped me buy them."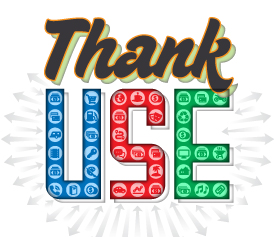 Dupaco has been by her side through all the ups and downs of life—starting over after divorce, homeownership, home repairs, debt consolidation and so much more.
"My dad and my uncle built my home for their mother. It's not a palace, but it's my home. Now I have to keep this going for my kids if they would like to keep the house," Boever said. "I'm trying to make it, and I'm doing it. And Dupaco has been there to help me."
Boever said her credit union always has her best interest in mind.
"They are almost like family to me," she said. "They're always there for me if I get myself into a pickle, which everyone does from time to time. They are there for me to help me find a solution."