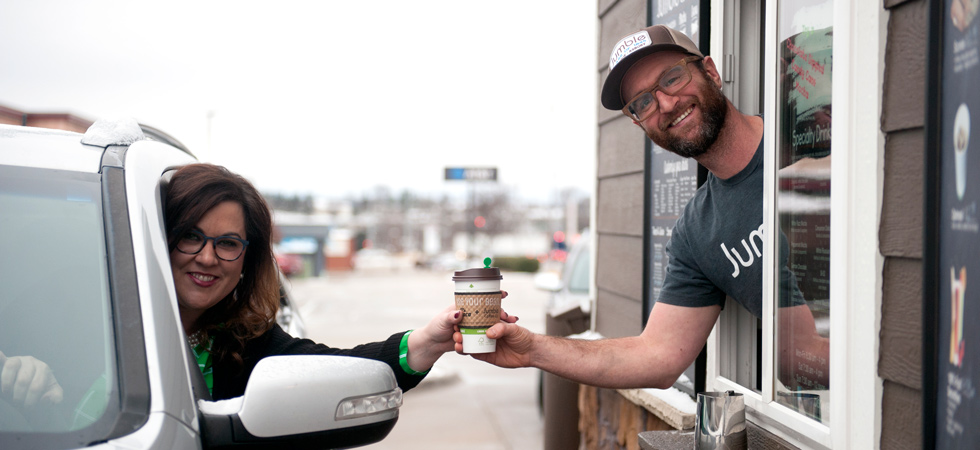 By Tanya Moore | Vice president, business lending
If thoughts of entrepreneurship have been dancing in your head, you've likely experienced a host of emotions—from excited to overwhelmed, and everything in-between. Starting a business from the ground up is hard work. But it also can be a rewarding labor of love.
No matter your business idea, many first-time entrepreneurs encounter similar financing questions when getting started. Here are a few tips to consider to finance your business and help you navigate a successful startup.
Learn how one Dupaco member launched a yoga and cycling studio >
Make sure your financial house is in order
Before you start making plans for your business, you'll need to make sure your personal finances are in good shape. That's because business lenders will look at your personal credit—even if you've already formed an LLC—when deciding whether to approve your business loan.
If you're not sure how your finances check out, consider getting a free Dupaco Money Makeover. A Dupaco expert will review your financial picture and look for ways you can cut costs and save more for your business goals.
You also can request a free Dupaco Credit History Lesson to learn more about your credit and, if needed, find out how to build your score before seeking a loan.
Use your available resources to start your business
One of the big questions I hear as a business lender is, "Where can I go to create a business plan?"
You don't have to look far! You have free access to our online business planner.
Your equity might help finance your business
Many first-time entrepreneurs assume they need a lot of funding to open their business. But that's not always true.
Yes, you have to have skin in the game.
But at Dupaco, we can offer creative financing to our entrepreneurs.
What does that look like? While we can use your cash, we also can turn to the equity in your home or in your vehicle—even if they aren't associated with your business. We also can use a combination of collateral and cash.
In short, we can get creative to help you finance your business and pursue your dream!
You don't have to go it alone
Many times, when people come to me for a business loan, they feel overwhelmed. They feel the weight of the endeavor on their shoulders, and theirs alone.
But that's not a sustainable practice when starting and running a business.
I always say that you need three very important people on your team as a business owner:
You're not an expert on everything, so you need to have these experts in your corner. They will cheer you on, guide you in the right direction and offer constructive criticism to make your business thrive.
They're vested in the success of your business too.
In my job, I'm often guiding entrepreneurs along their journey—referring them to other experts in the field when necessary and helping them secure the financing they need. When I can go to a ribbon cutting or grand opening, their success becomes my success. And I feel like I've done my job.
If you're on the fence about whether to take the business leap, use your credit union as a resource. That's what we're here for!