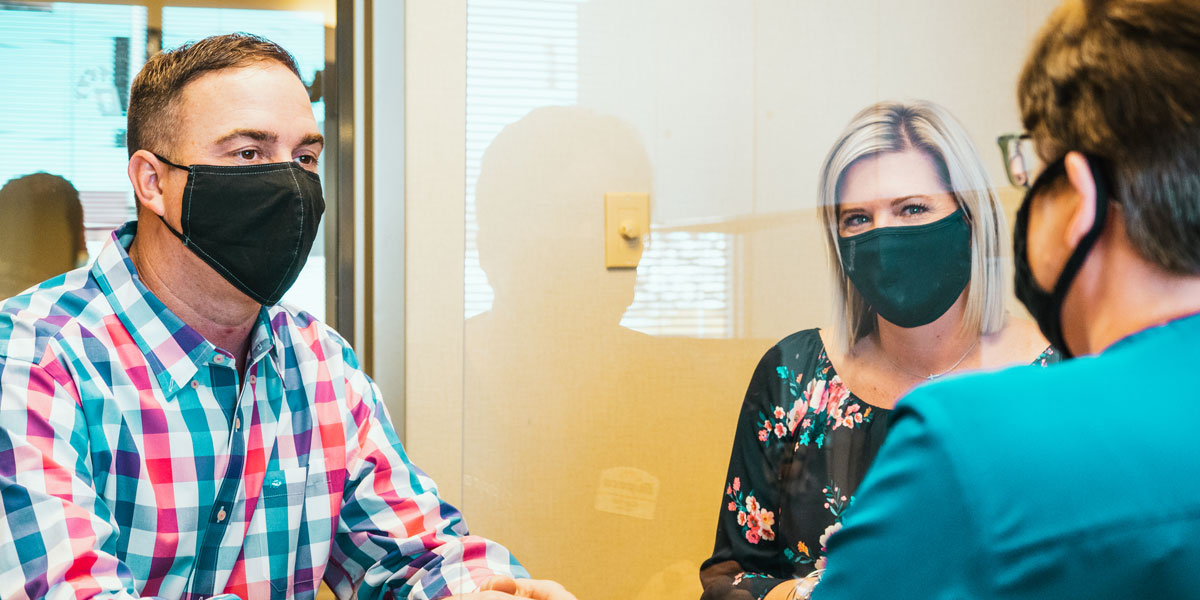 Members Chris and Jess Walters meet with Dupaco's Carrie Minor at the Williams Boulevard branch in Cedar Rapids, Iowa. Minor helped the couple refinance two home loans—twice—as interest rates continued to drop in 2020. (B. Kaplan photo)
Credit union spots savings opportunity for homeowners
VAN HORNE, Iowa—With the record-low mortgage rates that came with 2020, Chris and Jess Walters saw an opportunity to save money on their home loan.
But when the Van Horne couple turned to the bank that held their mortgage, they were turned away.
"The rates kept dropping, and it was a no-brainer to refinance," Chris said. "So it was nerve-wracking when the bank said we didn't qualify."
Uncovering an opportunity
Panicked, Chris reached out to Dupaco's Carrie Minor for guidance. She had helped him open his first credit union account several years earlier.
"I've always kept a connection with Dupaco, because the people there are always great," Chris said.
Not only did Minor help the couple refinance their loan into a Dupaco Mini-Mortgage—saving them thousands in interest and shaving 11 years off their loan—but she spotted an opportunity to help them save even more.
Minor said Dupaco could refinance their mortgage on their lake cabin too.
"It was streamlined, quick and easy," Chris said of the refinancing process. "It was all so simple."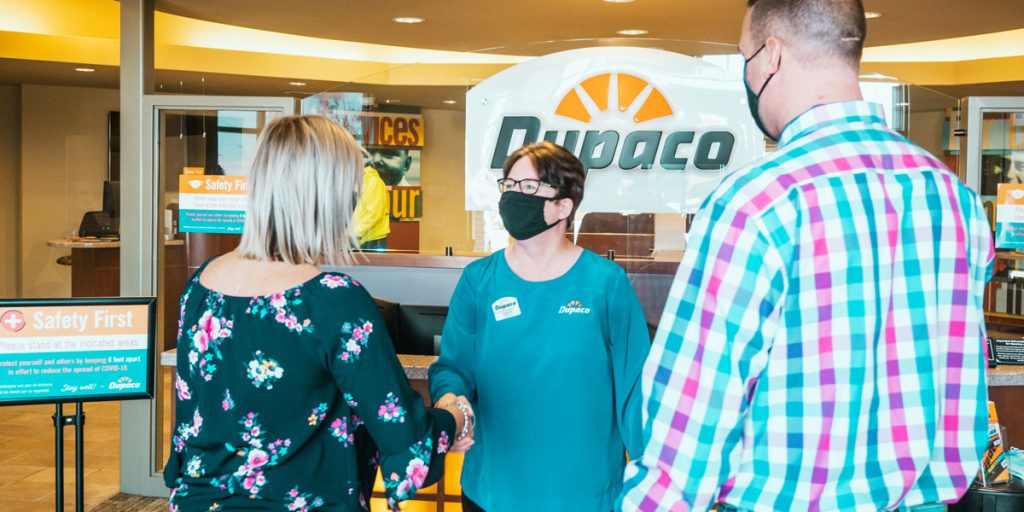 'They're looking out for us'
A couple of months later, the couple received a call.
Minor said interest rates had dropped again. By refinancing both loans again, the couple could save thousands more in interest.
"That doesn't happen very often when a lender contacts you and says, 'I can save you money,'" Chris said. "It gave us that warm and fuzzy feeling that you're a person and not a number. They're looking out for us."
Chris knows his financial cooperative stands ready to help others too. That's why he continues to refer friends to Dupaco for their financial needs.
"Dupaco offers so much. It's a one-stop-shop," he said. "The credit union has always been there for me when I needed them."