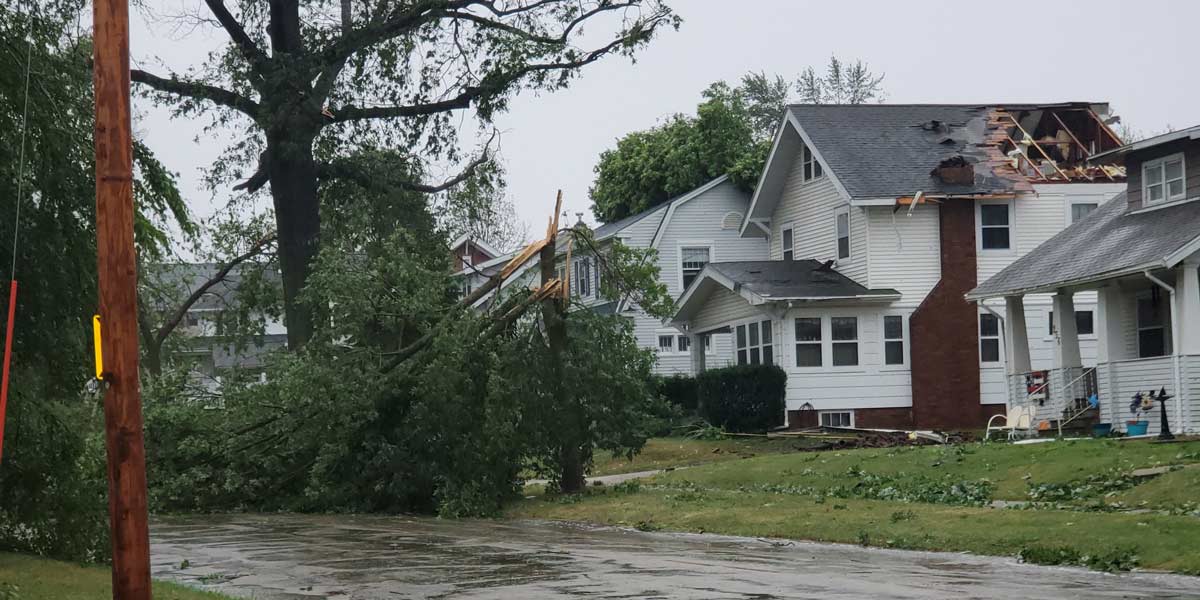 Dupaco Insurance Services helped members file 378 claims following the devastating Midwest derecho. Property damage and fallen trees block the corner of Johnson and Hinkley avenues in Cedar Rapids, Iowa, following the Aug. 10 storm. (J. Ayers/Dupaco photo)
Learn how member finds shelter from the storm
CEDAR RAPIDS, Iowa—In the short time Randy Ray left home for an errand, the sky had grown ominously dark. Back home, he lost his power without warning.
Then the weather siren wailed.
Straight-lined, hurricane-strength winds started—leaving behind a trail of destruction across much of the Midwest that Aug. 10 day.
"It lasted so long," Ray said of the rare derecho. "It went on and on and on."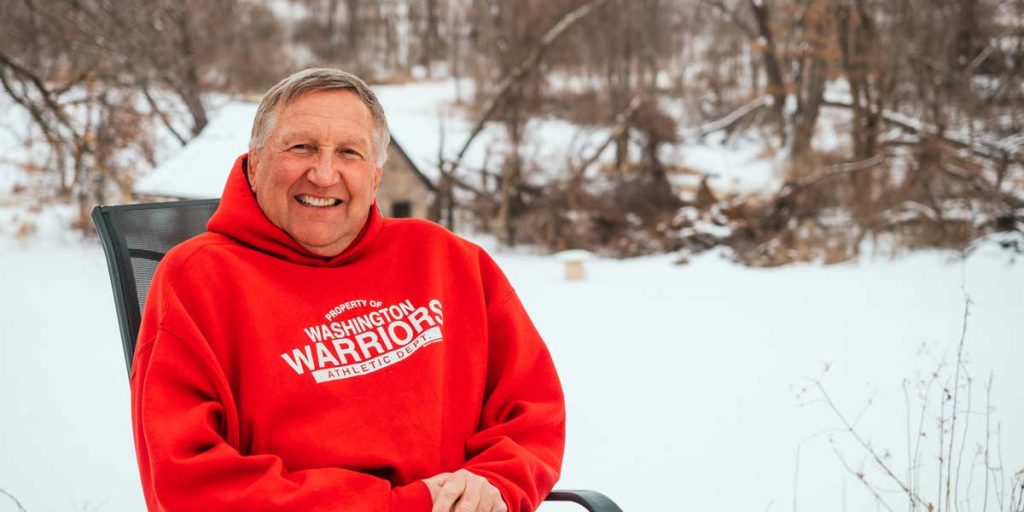 Recovering from the storm
Ray counts himself among the fortunate from that day. The damage to his Cedar Rapids home could have been worse, he said. And his coverage from Dupaco Insurance Services protected him during that unpredictable time.
The derecho destroyed Ray's deck, gutters and shed. And winds ripped a power line from his rental property's roof. He lost at least seven large, mature trees that day.
Half a million Iowans lost power in the aftermath of the storm. Many, including Ray, were without power for weeks. Internet outages lasted even longer.
And Iowans continue to recover from the storm.
"There was damage on every house. You couldn't be unscathed by this thing," Ray said. "If you haven't been here, it's hard to believe what really happened. I still can't believe it."
'It gave me peace of mind'
The same day of the storm, Ray reached out to his insurance provider, Dupaco Insurance Services. The claims process went smoothly and quickly, Ray said.
"It was nice to know I was protected and covered for everything that needed to be covered," Ray said. "It gave me peace of mind knowing they were going to be fair and understood that this was a disaster beyond normal circumstances. It was a hurricane that hit land."
Ray's most recent experience with DIS swayed him to join the credit union as well.
Joining Dupaco allows him to save even more on his insurance premiums, and he takes advantage of visiting the nearby Marion Learning Lab.
"It's about building relationships," Ray said. "And the people at Dupaco have been friendly and knowledgeable."