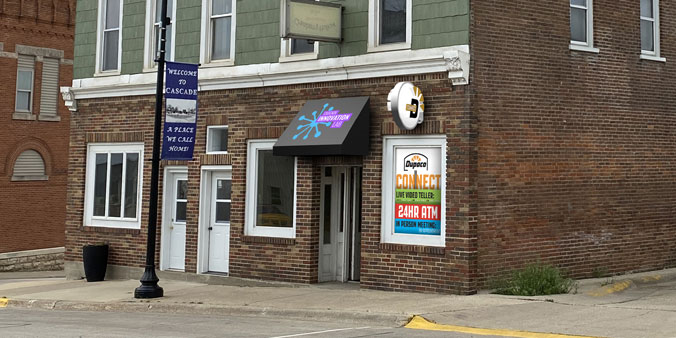 Check out Cascade's newest space: The Innovation Lab
Updated Nov. 13, 2020, at 2:50 p.m. CT
Dupaco Community Credit Union and the Dubuque-based Creative Adventure Lab will combine programming, content and expertise to empower financial education, community innovation and entrepreneurship in smaller communities. The first Innovation Lab recently opened in Cascade, Iowa, with another one scheduled to open Nov. 18 in Independence, Iowa.
More locations will follow!

About The Innovation Lab
Each Innovation Lab offers coworking space, innovation services, meeting space and teambuilding activities to help entrepreneurs and small businesses launch and grow their businesses.
Cascade's lab is located at 244 First Ave. W, while the Independence lab is located at 131 Second Ave. NE.
The new spaces will host scheduled Dupaco financial education sessions and one-on-one consultations by appointment for both members and non-members.
"As a not-for-profit cooperative, Dupaco's mission is to empower people and improve their economic and social well-being," said Dupaco Chief Marketing Officer Dave Klavitter. "Small business entrepreneurship is one way to help people better their financial positions. The Innovation Lab is a place for people in the community to connect to each other and Dupaco."
Want to check it out? The Independence lab will host an open house and virtual tour Nov. 18. You can get the details here.
Staying connected
Some of the spaces, including the labs in Cascade and Independence, will be Dupaco Connect locations.
These aren't full-service Dupaco branches, and Dupaco staff won't always be on-site. But the financial cooperative's Community Outreach and Education team will offer regular financial education opportunities, small business programming and presentations through scheduled appointments.
You can watch for future events here.
The team will also meet with members through appointments and provide educational programming and presentations free for anyone to attend.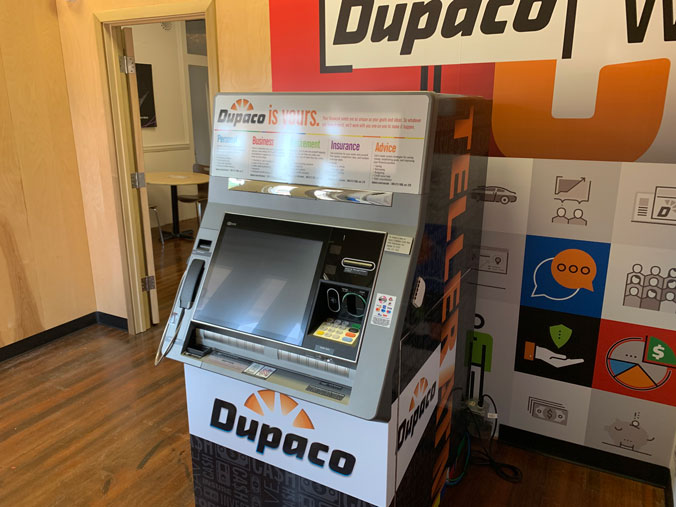 The Dupaco Connect locations in Cascade and Independence will provide existing members a connection point with a live Dupaco video teller for many of the same transactions they can do inside a branch, including:
Dupaco employees located at a central location in Dubuque will remotely operate the video teller machines.
"We expect the video tellers to increase future opportunities for member convenience—to serve more members in more places with expanded hours of service," Klavitter said.
The live video tellers double as a publicly accessible 24-hour ATM.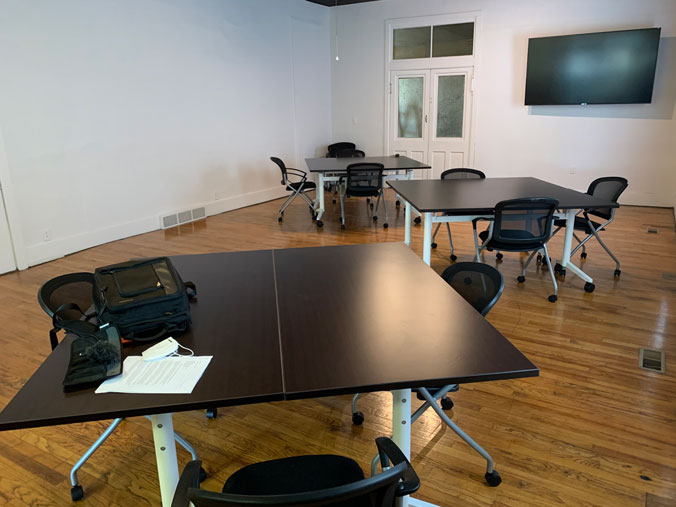 It's a partnership
Dupaco partnered with the Creative Adventure Lab because of its mission to foster creativity and innovation to benefit the community. The nonprofit Creative Adventure Lab specializes in using creativity and innovation to help entrepreneurs and small businesses be successful.
The Innovation Lab is a great solution to provide high-quality entrepreneurship programs to smaller communities.
"More than 40% of Americans live in rural communities, and these communities struggle to grow their economy and retain a talented workforce," said Jordan DeGree, executive director for Creative Adventure Lab and the Innovation Lab.
"Unfortunately, for these smaller communities, useful innovation and entrepreneurship support services are primarily concentrated in urban centers, leaving many entrepreneurs and businesses with a difficult choice to either forego the competitive advantage these supports provide or leave their community for a larger city."
The Innovation Lab goes hand-in-hand with Dupaco's mission to empower people to improve their economic and social well-being, he said.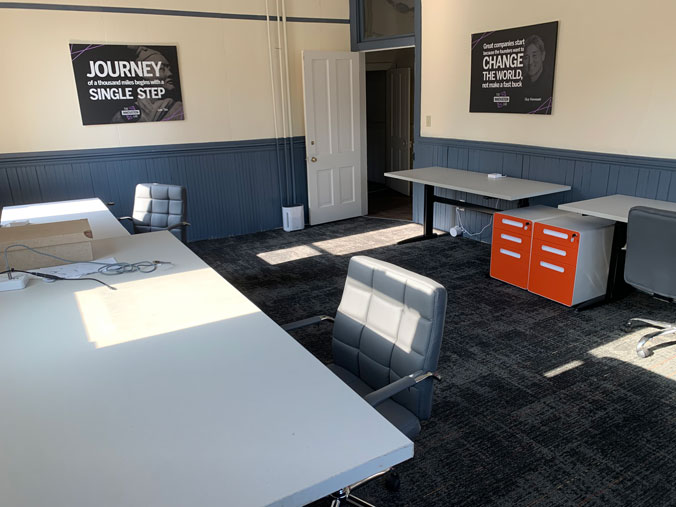 "The financial education and outreach services Dupaco provides to communities they already serve will greatly enhance the Innovation Lab and allow entrepreneurs another great option to launch, grow and remain competitive in their own business space," DeGree said.
The Innovation Lab partnership is also supported by Dubuque County and the Iowa Economic Development Authority.