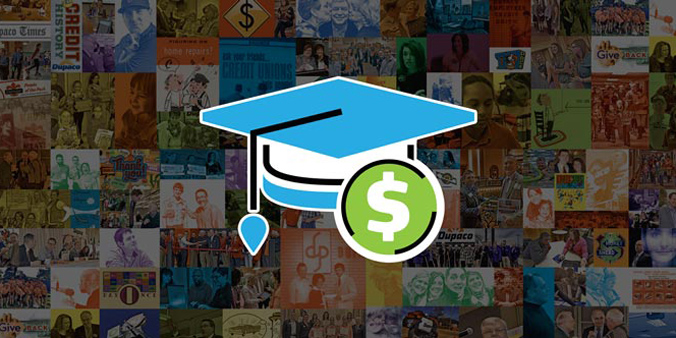 Getting ready to start college? You'll want to do this first
If you're getting ready to start college, your countdown has probably begun.
You'll likely face many new opportunities (and expenses). So, before your new adventure begins, it can be helpful to create a plan for your money.
These eight steps can help set you up for financial success during your college years—and beyond.
Save for fun
Start saving for the fun stuff you'll do.
Start small.
Maybe you put $5–$10 a paycheck toward this account in the months leading up to classes starting.
Open a You-Name-It Savings account >
Save for textbooks
Start another savings account for textbooks. (You'll thank yourself later for not paying for them with student loan money!)
Shop around for books
Textbooks can set you back hundreds of dollars each semester.
As soon as you have your class schedule, look up your books online at places like Amazon, Chegg and your school bookstore. Compare buying versus renting.
And make sure you have the correct book by searching by its ISBN (International Standard Book Number).
Have the money talk
If you haven't already, talk with your parents about who's responsible for paying for your college expenses.
Be open, so everyone knows what to expect. You don't want any surprises!
Consider a side gig
If you'd like to make some money while going to school, use this time to review your options:
Off-campus jobs: If you go this route, look for jobs that are conveniently located and work well with your class schedule.
Work-study programs: You might be able to make some money with a job on campus.
Start a budget
Remember to pay yourself first and save for the exciting college semesters ahead.
Need help? A free Dupaco Money Makeover can help you create a budget for college.
Request your free Money Makeover >
Be realistic about a vehicle
Do you need a vehicle at college?
Depending on your campus and off-campus schedule, you might be able to save money by carpooling with friends.
Talk about credit
Have a credit card conversation with your credit union.
Learn the do's and don'ts of credit cards. Knowing how to use them properly can help set you up for success down the road. A free Credit History Lesson is a great way to start your credit-building journey.