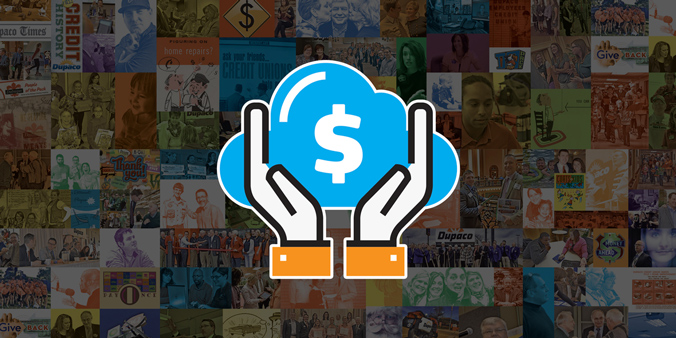 How to protect your credit after seeking deferred payments
If you've struggled to keep up with your bills, you might have turned to deferred payments to help you during this time.
Knowing what to expect when those payments resume will help you prepare for what lies ahead—and help you get back on track for a more confident financial future.
How deferred payments work
The deferral process can look a little different from one lender to the next. But here's the gist:
When you defer your loan payments, it doesn't erase your obligation. Instead, a deferment hits pause on your payments for a temporary, specified period.
It gives you time to catch your breath, avoid late payment fees and protect your credit score.
Typically, you need to request a loan deferment from your lender and get it approved.
Depending on your agreement, your deferred payments might get added to the end of the loan, or you might face larger monthly bills when your payments resume.
"In either case, you wind up paying more overall than if you hadn't deferred your payments," according to the credit bureau Experian.
That's because your loan likely will continue to accrue interest during your deferment period.
What it means for your credit
Your lender will report your loan as deferred to the credit reporting agencies. Some may report your deferral as "Affected by natural/declared disaster."
Either way, the CARES Act typically requires creditors to report these accounts as current, according to the Federal Trade Commission.
"Financials can use different codes to report a loan payment deferral, so it might look a little different on your credit report," said Dupaco's Jill Rothenberger, vice president, consumer and mortgage lending. "But it should not hurt your credit score."
Know when your deferred payments resume
But your credit score will be negatively impacted if you miss a due date when the deferment period ends.
Missing just one payment could damage your credit score and put you behind in your payoff.
That's why it's essential to know when your payments resume.
If you pay the loan biweekly, you'll want to start your payments two weeks before that due date. This way, you will have made a full payment when your due date arrives, Rothenberger said.
Not sure when your deferment period ends? Reach out to your lender to make sure you're both on the same page. You'll want to ask when your next payment is due and what your monthly expectation will be going forward.
If you deferred a Dupaco loan, you can log into Shine to review your upcoming payment date and amount, make your payment and more.
What to do if you're still in a tough spot
If your deferment period is coming to an end before you're able to resume making payments, first know that you're not alone.
Reach out to your lender or service provider. Explain your situation and ask if they can help you create a plan to get you back on track. Many lenders and service providers are working with their members and customers during this difficult time.
"If your payment is going to be due and you're struggling with a hardship, contact Dupaco," Rothenberger said. "Everybody's situation is different, and we'll work with you based on your individual needs."
Even if your payment isn't with Dupaco, the financial cooperative might be able to help you. A free Dupaco Money Makeover could help you uncover ways to rework your budget during this time.
And if you're a homeowner, you might have other options to help you with your home loan. You'll need to reach out to Dupaco's member solutions team to learn whether mortgage forbearance is right for you.
Continue to pay what you can
It's in your best interest to continue paying what you can during your deferment period, Rothenberger said.
Every bit helps.
That's because interest often continues to accrue on deferred loan payments.
"If you can, make any sort of payment to keep up with the interest," Rothenberger said. "Otherwise, it might take two or three months of regular payments to catch up on the interest that accrued over those months and finally start to see a reduction in your principal."
If your loan deferment is with Dupaco, you can find out how much interest has accrued within Shine.
Another way you can cut down on your interest? Consider paying your loans biweekly.
With biweekly payments, you end up making one extra payment each year, shortening the loan term and reducing the interest you pay.
Monitor your credit
It's always a good idea to keep tabs on your credit report—especially after deferring your loan payments.
You can watch for identity theft and keep an eye out for other mistakes. You'll want to make sure any deferred payments are being reported as such—and not as a late payment.
If you see something on your report that isn't accurate, you'll want to dispute it to protect your credit score, Rothenberger said.
Learn how to dispute an error on your credit report >
If you're a Dupaco member, you can access your credit report and score any time through Bright Track credit monitoring. The free tool updates daily and offers your full credit report and score, along with information about why your score falls where it does and tips on how to improve it.
You can now also access your credit through free weekly credit reports from the national credit reporting agencies Equifax, Experian and TransUnion, the Federal Trade Commission said. This opportunity is available for the next year. But the reports do not include your credit score.
To get started, go to AnnualCreditReport.com.
Consider adding a comment to your report
To further protect your credit, consider adding what's called a consumer statement to your credit report, TransUnion suggests.
Use this as an opportunity to describe your current financial situation. The statement will be available to anyone who views your credit report.
The note must be 100 words or fewer (200 or fewer in Maine). Here's an example of what your note might state, provided by TransUnion: "I am unable to make payments due to coronavirus."