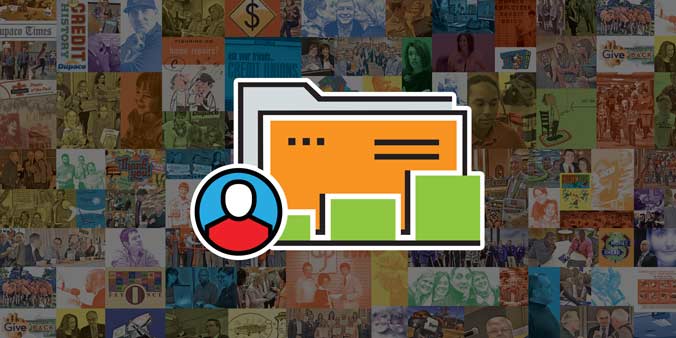 The job search: 8 musts for polishing up your next resume
Updated June 22, 2020, at 8:50 a.m. CT
Technology has changed the landscape of the job search. But one thing remains the same.
"Resumes haven't gone away," said Sarah Sieglaff, recruiting specialist at Dupaco Community Credit Union. "In order to get that phone call to get to the next step, it's really about standing out. If you're filling out an application or turning in a resume, that's your time to shine and sell yourself."
Boost your chances of getting noticed with a resume that resonates with prospective employers. Consider these best practices before you turn in your next resume:
Include up-to-date contact information
It sounds obvious, but applicants have either inadvertently omitted their name or contact information, or supplied an obsolete address or phone number. Use a personal email address rather than a student address.
"Maybe you turn in your resume when you're getting ready to graduate, and a year from now a recruiter looks up your resume and thinks you'd be a great fit," Sieglaff said. "But now they have no way of contacting you because you used your student email address."
Use an appropriate email address
Don't be the applicant who used an inappropriate email address. Your safest bet: Use your name or first and middle initials with your last name. If you're submitting an application online, make sure you also select an appropriate username and password. Hiring managers notice those less-than-professional usernames.
Tailor your resume to the position
"Research the company you're applying for," Sieglaff said. "As a recruiter, it's very apparent if it's a generic resume versus one that's tailored to the position you're applying for."
How do you accomplish this?
Go online, and find out what the company is passionate about and what skills the position requires. Then, highlight your commonalities—both related job experience and shared passions. This is especially important in your objective, which has taken the place of the cover letter.
"That objective is the first place I look in a resume," Sieglaff said.
Use your voice
Anyone can use Google to get a template and fill in the basics. But hiring managers look for someone who's genuine and real.
"When we do phone interviews or first interviews, we can tell if we're talking to the person who wrote the resume," Sieglaff said.
Use consistent formatting
Make sure you use the same font and point size throughout your document.
"You can tell when people copy and paste, and the resume continues in a new size," Sieglaff said.
Avoid spelling errors
Read through it carefully, multiple times, to ensure there are no misspelled or misused words.
Misusing "there," "they're" and "their" is a common mistake. And submitting applications with these types of errors can convey you're not detail-oriented.
"Your resume is your professional biography, so you should know it and make sure it's correct," Sieglaff said.
Save your resume in the correct format
Many companies lock down external email websites. So if you submit your resume as a Google Doc, for instance, the hiring manager might not be able to view it.
"As a safeguard, I would always save it in a Word document and a PDF," Sieglaff said.
And don't simply save it as "resume," like many candidates wrongly do. Sieglaff recommends saving your resume as your name and the company you're applying for.
Keep it short and sweet
In many cases, you have mere seconds to sell yourself in your resume. Keep it to one page—two pages max, Sieglaff advised.
"You have to be able to catch somebody's eye in such a short amount of time," she said.
Watch & learn
Technology has changed the landscape of the job search and hiring process. Learn how to find your next job in today's virtual world with Dupaco's Matt Hostert.