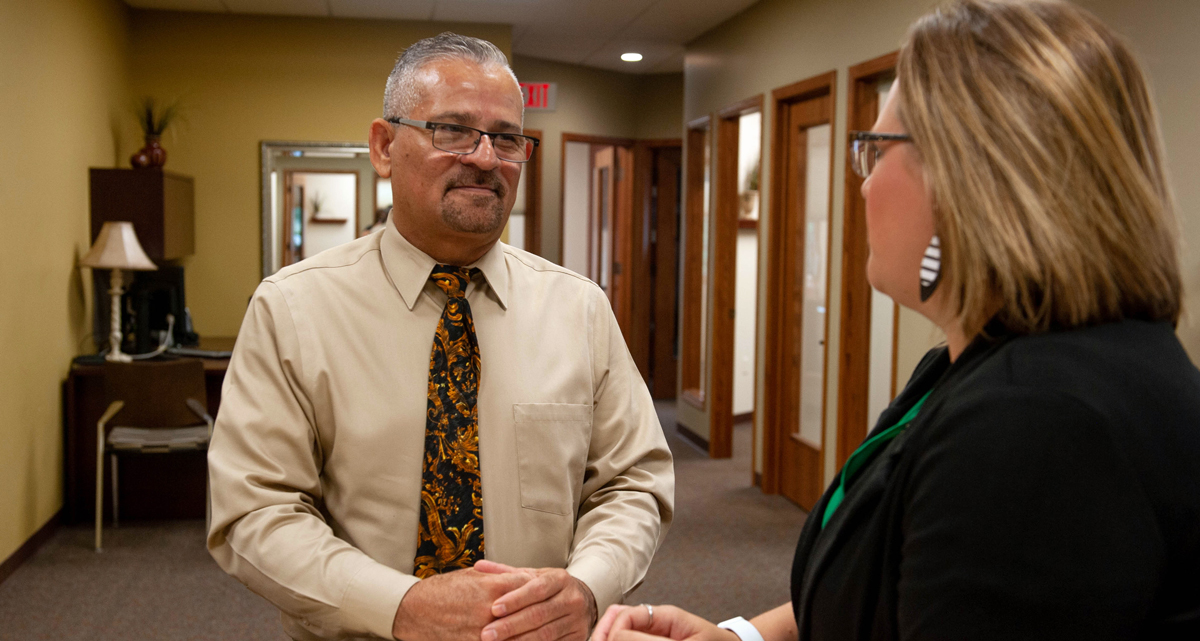 Member Luis Acosta, of Manchester, Iowa, visits with Dupaco's Michelle Damme on Sept. 11 at the credit union's Manchester, Iowa, branch. (M. Blondin/Dupaco photo)
The price of one member's move from Puerto Rico
MANCHESTER, Iowa—In the aftermath of Hurricane Maria two years ago, Luis Acosta left Puerto Rico for a job in Iowa.
He enjoys the quiet, peaceful pace of Manchester, where he now lives and works.
"I plan to stay here. I'd like to retire here," he said.
But Acosta's move came at a price.
Literally.
The high cost of high interest
Acosta had to take out a personal loan from a financial institution in Puerto Rico to help cover his moving expenses.
Every month, for nearly two years, he made his loan payments on time. Even so, his balance remained largely the same—thanks to the high-interest rate he was being charged.
The loan stood out to Dupaco's Michelle Damme, who was reviewing Acosta's finances while working with him earlier this year.
"I did a quick calculation, and it appeared the interest rate was around 46%," Damme said.
She knew Dupaco could help.
By moving the loan to Dupaco, Acosta shaved off more than two years of monthly payments, saving him more than $6,000 in interest charges over the life of the loan.
"I was excited, because it saved me a lot of money," he said. "It helps a lot with my budget. I bought a car here, and I'm using that money toward the car."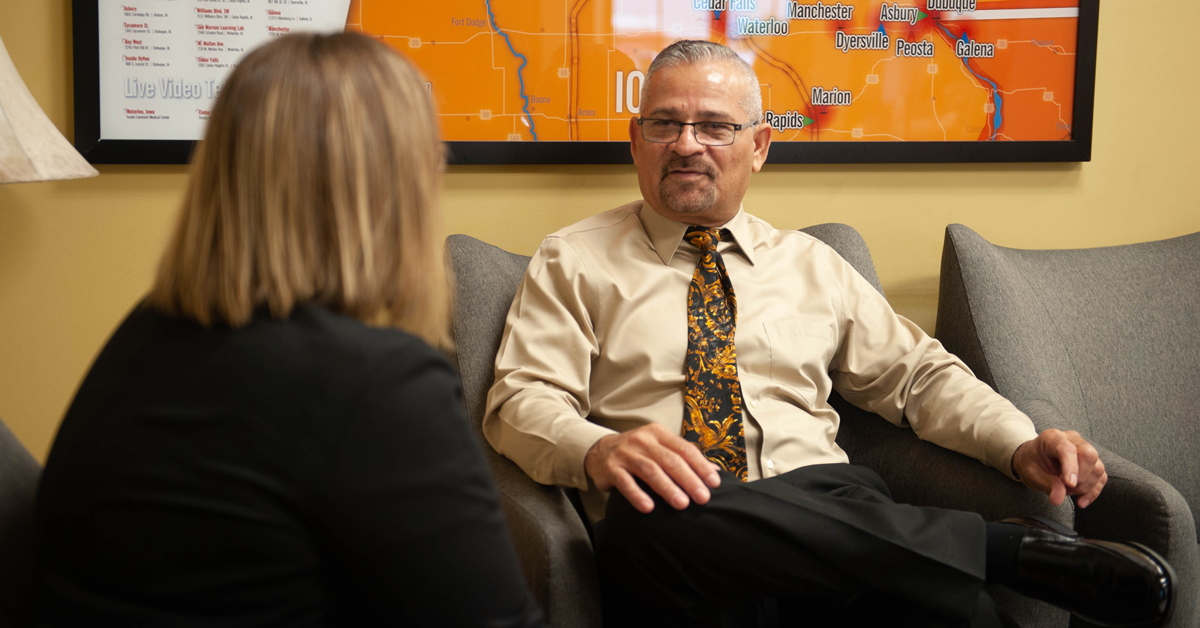 'It's been the best experience'
It's the latest way the credit union has helped Acosta since he joined earlier this year, he said.
Dupaco is helping him build his credit score so he can access a Dupaco Visa credit card. The credit card will make it easier for him to travel between Puerto Rico and Iowa.
Acosta regularly keeps tabs on his money within Shine Online Banking and follows his credit score journey with Dupaco's free Bright Track credit monitoring service.
Acosta said he joined the credit union at the recommendation of his friends and fellow members. And he has no plans to leave Iowa or his new financial home there.
"It's been different from other banks. They're paying attention to my needs and have helped me out a lot," he said. "It's been the best experience I've ever had with a banking institution."