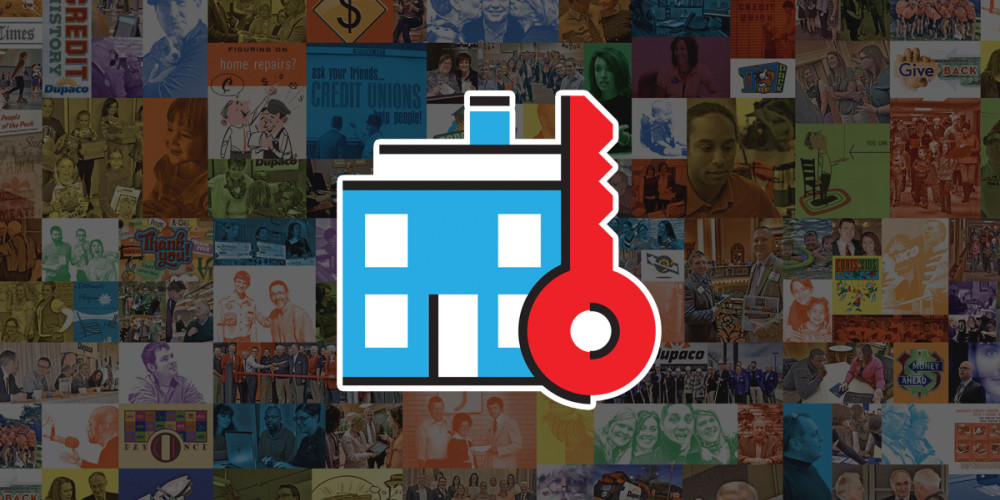 How to avoid paying private mortgage insurance
Updated Aug. 27, 2021, at 2 p.m. CT
By Krystal Frederick | Assistant vice president, mortgage lending
If buying a house feels just out of reach, you might be closer to homeownership than you realized.
When you piggyback your home loan—taking out two loans instead of one—you can avoid paying private mortgage insurance, an additional monthly payment required when your down payment is less than 20% of the home's purchase price.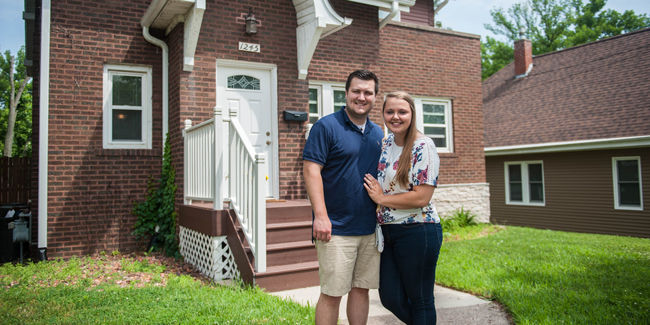 PMI protects the lender in case you default on your loan. But the payments can be costly, sometimes making homeownership unattainable, for borrowers.
Many Dupaco members asked how to avoid paying PMI when their down payment isn't enough. That's when we began offering the second home loan option, also known as an 80/15 loan, to help homebuyers do just that.
This option isn't for everyone. But it can be an invaluable tool in certain situations.
How a second mortgage works
Most homebuyers, 59% of them, use a conventional loan to finance their homes, according to the National Association of Realtors' Home Buyer and Seller Generational Trends Report 2017. With a conventional loan, your mortgage is for a fixed term and rate.
With an 80/15 loan, you take out two home loans. The first home loan is for 80% of the home's value, and the second is for 15%. The other 5% is your down payment.
By not paying PMI, you can start paying off the principal of your loan balance faster.
A second home loan carries certain requirements, though. These include:
What to consider
Many first-time homebuyers who would otherwise have to pay PMI are taking advantage of the 80/15 loan. It works well when one borrower doesn't have a stellar credit score.
But there are some drawbacks to consider.
Some borrowers don't like the risk of an increased payment that comes with the second home loan.
After the first five years, the second home loan's interest rate can change every year, based on the 1-year LIBOR index. The rate can't go up more than 2% in a year, and it can't go up more than 6% during the life of the loan.
And because you already have a second home loan, you can't apply for a Home Equity Line of Credit until that loan is paid off.
It all comes back to credit
So, is it better to hold off on buying that house until you can afford a 20% down payment? Not necessarily.
If you can get into a home by paying only 5% down—and can make the payments work with your budget—you can start building equity, which is something you can't do when you rent.
It all comes back to your credit. Your credit score will impact your closing costs, interest rate and even how much you pay in PMI (the lower your score, the higher your PMI payments will be). It's so important to understand what your credit score is and how you can improve it.
Get free help to prepare for homeownership
That's where Dupaco's free Mortgage Makeover can help.
A makeover specialist can pull your credit, talk to you about how to build your credit score and start preparing you for the homebuying journey.
If you're thinking about buying a home in the next year or two, take advantage of this opportunity so you're ready when you find the perfect house down the road.
What to do if you can't avoid PMI
Sometimes, PMI can't be avoided. But that doesn't mean you'll always carry PMI.
Once you have at least 20% equity in your home, the PMI can be removed.
You can contact Dupaco and request an appraisal on your home to determine the home's value. Just know that the appraisal will be at your expense.
Otherwise, you can avoid the cost of an appraisal if you wait until the balance of your loan is at 78% of the value. With this, you can call Dupaco and request to have it removed.