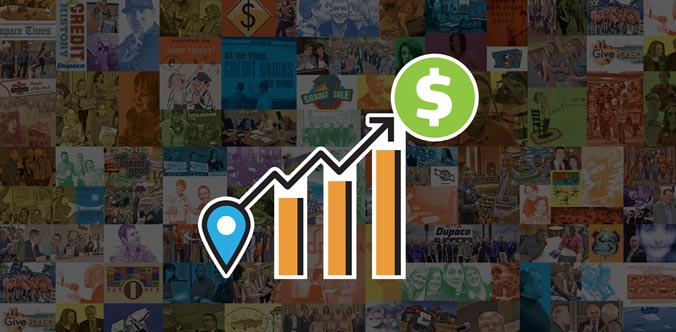 Certificate IRAs give you another way to save for retirement
When it comes to building that nest egg, you have several tools to help you.
A sometimes-overlooked retirement investment strategy is using a term-share certificate Individual Retirement Account. It's the credit union's version of the Certificate of Deposit.
At Dupaco, you can choose a certificate term, from 18 to 60 months, and earn a fixed rate of return during that time. Interest adds into the account every six months, so you also earn interest on that additional amount, reaping the benefits of compound interest.
Calculate what your term-share certificate could be worth >
It can be a good investment option for someone close to retirement or anyone who has a low risk tolerance.
Generally, though, the market will yield a larger rate of return over time, so it's important to speak with a financial advisor to ensure you're investing your retirement funds the best way for you.
Is a term-share certificate IRA a good fit for you?
You might consider adding IRA certificates to your portfolio when you:
Have a larger balance you want to invest on a one-time basis.
Are looking for a higher interest rate than an IRA savings account.
Want a guaranteed rate of return, as opposed to a variable rate or investing in the market, where you could lose principal.
Want the funds to be insured. At Dupaco, IRAs are insured separately by the NCUA up to $250,000.
What to consider before using certificate IRAs
Before using IRA certificates, it's important to understand how they work:
At the end of the term, you have a 10-day grace period to change your IRA investments. Otherwise, the IRA certificate will automatically renew at the rate in effect at that time.
Retirement age is 59½, so taking funds out of an IRA before then could result in IRS penalties as well as tax consequences.
Dupaco allows members age 59½ or older to withdraw 20% of your IRA certificate balances each year penalty-free.
Dupaco charges a 12-month loss of interest if funds are taken out before the certificate maturity date.
At some point, certificate IRAs usually come into play for most people saving for retirement.