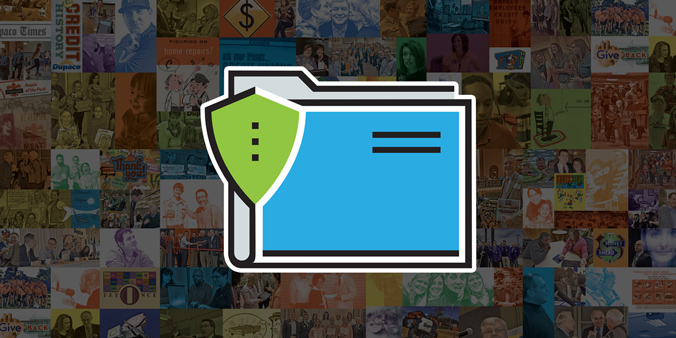 5 ways to save on insurance costs as rates rise
Updated Aug. 11, 2023, at 11:03 a.m. CT
By Kelsie Mason | Senior insurance agent
Insurance rates rarely remain the same from year to year. But inflation and other factors are impacting the rates you pay in a real way today.
Many of these factors are out of your control.
But you can take steps to reduce the cost of insurance.
Why did my insurance go up?
Insurance affects us all! And since 2020, insurance carriers have been losing money not only in Iowa, but across the country.
Insurance carriers recorded a $26.5 billion net underwriting loss in 2022, up from $21.5 billion in 2021. Why?
Economic challenges, including supply chain issues and record inflation, have made it more expensive for insurance carriers to pay claims.
A global shortage of chips for new vehicles, rising costs of other materials and worker shortages have contributed to fewer homes and cars available to buy. Less inventory leads to higher prices.
And as the value of homes and vehicles increases, insurance companies must pay more to repair or replace them when an accident happens.
Anything that raises these costs will likely increase your insurance rates.
Climate changes also made 2022 one of the costliest years in terms of natural disasters, with more than $120 billion in insured losses.
What does this mean for you? In some cases, insurance companies have increased or are increasing their rates by as much as 50%.
And these increases are causing many consumers to move agents or underinsure themselves. A recent nationwide study found that:
26% of consumers plan to decrease their coverage limits.
23% of consumers are looking for a new insurance agent or have already switched.
20% have removed coverage from their policy or will do in the next six months.
Ways to save on insurance costs
But you can take steps to lessen the impact on your insurance rates. These five tips can help you save on insurance costs without skimping on coverage:
|1| Don't let your insurance lapse
With prices on everything on the rise, it might be tempting to drop your coverage or delay your payments.
But that can hurt you in the long run.
It's important to keep your insurance coverage in place and pay your premiums on time. Otherwise, you'll likely pay for it through higher rates in the future.
|2| Review your coverage
Just because you should keep insurance coverage in place doesn't mean you have to keep the same coverage.
It can pay off—literally—to review your current coverage. You want to make sure it still fits your needs and is the best option available.
And you don't have to figure this out alone!
A Dupaco Insurance Services agent can help you make sure you have the best coverage for your lifestyle, budget and needs. As independent insurance agents, we can help you compare competitive quotes from multiple insurance companies at the same time.
We can also leverage Dupaco's membership to offer members additional insurance discounts. Dupaco members saved an average of $373 in annual insurance premiums in 2022 when they switched to Dupaco Insurance Services!
|3| Bundle your home and auto insurance
Combining insurance policies could save you money. Insurance companies often offer discounts for bundling your homeowners or renters insurance with your car insurance. It's worth asking!
|4| Ask about other discounts
You might qualify for other insurance-related discounts if:
You added home safety features like an alarm system or deadbolts.
Your vehicle has safety features or an alarm system.
You're a military veteran.
Your youthful driver has a decent academic record.
You have an excellent driving record.
You drive significantly less than you used to.
You completed a defensive driving or safety course.
|5| Be a good driver
Avoid speeding tickets, other traffic violations and accidents. Not only are you out the money of these tickets, but these violations can lead to higher insurance rates.