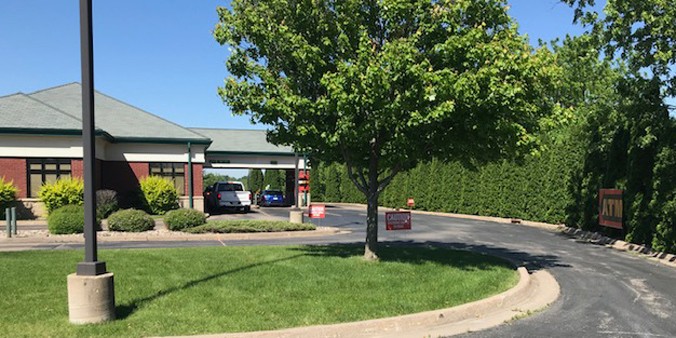 Dupaco plans branch expansion in Platteville
PLATTEVILLE, Wis.—Dupaco Community Credit Union's Platteville branch is getting a makeover!
The remodel and expansion will help create a more dynamic area for employees to engage with you.
The 3,958-square-foot building will nearly double its footprint to 7,624 square feet. The new space is expected to be finished in mid-2021.

Branch features
The expanded branch will feature live video tellers. Dupaco tellers conduct real-time, face-to-face video transactions from a distance. Employees located at a central location in Dubuque will remotely operate the Platteville lobby and drive-thru video teller technology.
The technology supports the credit union's mission to improve each member's financial position, Dupaco Chief Marketing Officer David Klavitter said.
"Live video tellers will give members more access to Dupaco branch employees to have deeper conversations about money, products and services," he said. "We also expect the video tellers to increase future opportunities for member convenience—to serve more members in more places with expanded hours of service."
Full-service Dupaco branches are designed to help improve your financial position. Some back-office support employees will likely occupy the updated Platteville space.
The expanded branch will also feature:
A large, interactive touch screen, giving members financial education and tips in a fun, new way.
Built-in electronic wall displays to aid in consultations about money.
Signage and lighting that use LED illumination to conserve energy and reduce electricity costs by more than 35% annually.
Construction began June 8, 2020.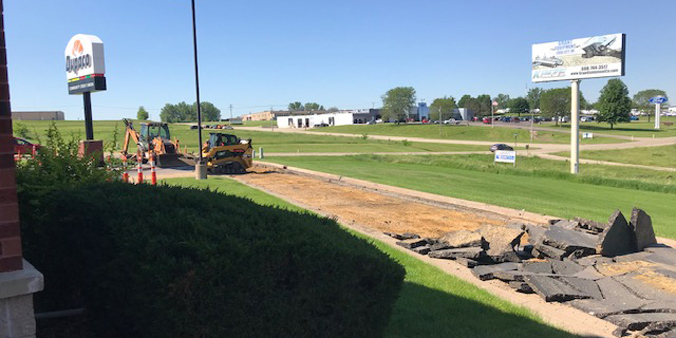 Branch access
Dupaco's Platteville branch lobby will remain closed during construction, and members can use the drive-up for cash transactions.
The entrance has changed, though. To visit the branch's drive-thru, you'll need to go east of the original entrance and use what was previously the driveway to Jenny Plumbing & Heating. Then, proceed to the back to get to the drive-thru.
A temporary building next to the current branch will be available for appointments like loan closings, account openings and other face-to-face member services until the lobby reopens later this summer.