Dupaco Insurance Services' Chris Rogers visits with coworker Jason Davis at Dupaco's Pennsylvania Avenue branch in Dubuque, Iowa. (M. Blondin/Dupaco photo)
DIS provides savings, education to new member
JOHNSTON, Iowa—It was Parker Dougherty's friend who encouraged him to join Dupaco last year. The referral earned both friends $50—and kicked off a series of savings opportunities for the new member.
Moving an auto loan to the credit union cut the Johnston man's interest rate and boosted his monthly budget. And the automatic loan payments saved him time.
Then he wondered whether he could save even more with Dupaco Insurance Services.
DIS helps new member
Dougherty connected with DIS senior insurance agent Chris Rogers, who reviewed his coverage and looked at multiple carriers.
The savings were significant.
By moving Dougherty's auto and motorcycle insurance to Dupaco, he saved nearly $1,500 in annual premiums. Not only that, but he learned how a renter's insurance policy would help him protect his possessions.
The savings allowed Dougherty to pay off his Dupaco auto loan even sooner.
But his appreciation for Rogers goes beyond the savings she uncovered.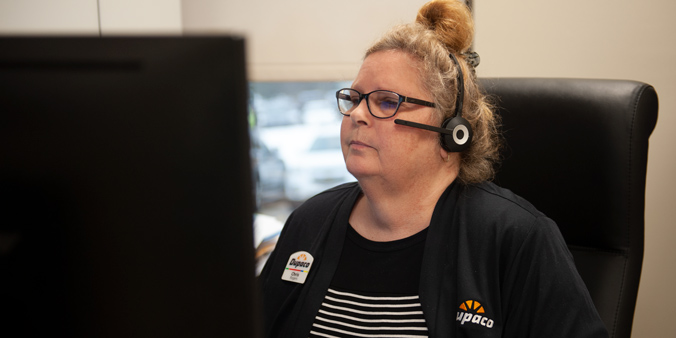 "Chris took the time to break everything down and reassure me that I was still getting everything covered while saving money," Dougherty said. "She was very responsive and helpful."
It was the latest way his financial cooperative has helped him. It also earned him a bigger Thank Use dividend during his first year of membership.
While Dougherty lives 80 miles from the closest Dupaco branch, he remains connected with his credit union through Shine Online and Mobile Banking.
"Dupaco has been really easy to work with," he said.