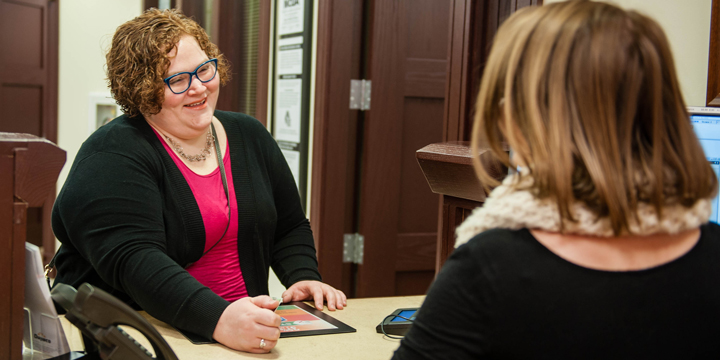 Wiring money: 5 things you should know
When you need to move a large amount of money, a wire transfer (aka: wiring money) can be a safe and smart option.
It allows you to electronically transfer money from one financial institution to another.
But there are some things to keep in mind when utilizing this service. Here are five things you should know about wiring money:
|1| Know when to use a wire transfer
Wire transfers are generally used when you need to send a larger amount of money to someone, either internationally or within the United States, or to pay off a loan, said Ashley Schultz, accounting manager at Dupaco Community Credit Union.
If the recipient doesn't use Dupaco, and you need to send a large amount of money, wiring the funds can be safer than mailing a check or cashier's check, Schultz said. Why? Fraudsters can intercept mail and use cashier's checks to create counterfeit checks.
Wire transfers typically carry a fee, so you'll want to know in advance how much the service will cost you and the recipient.
|2| Have the recipient's information ready
When you wire money, you'll need to provide the following information to Dupaco:
|3| Be on alert for scams
Many scams involve wire or money transfers. The Federal Trade Commission cautions:
"Government agencies will never ask you to pay by wiring money. Neither will legitimate businesses. If someone insists you pay by wiring money, it's a scam. Don't do it. Instead, report it to the Federal Trade Commission at ftc.gov/complaint or 1-877-FTC-HELP."
Here are other red flags to watch for:
"Know who you're sending the money to," Schultz said. "If someone is requesting money on behalf of a family member, reach out to your family member directly. It's probably a scam."
|4| Once you send the money, it's gone
Once you wire money, you can't easily get it back, Schultz cautioned.
"Be aware of that risk," she said. "If you send the money to a fraudster, it's not likely that you'll get it back."
|5| It's not instantaneous
Oftentimes, people assume that when they wire money, the recipient has access to it immediately.
But that's not the case.
Each financial institution has its own processing times, so the availability of the funds depends on both financial institutions' schedules, Schultz said. The recipient usually has access to the cash in one to two business days.