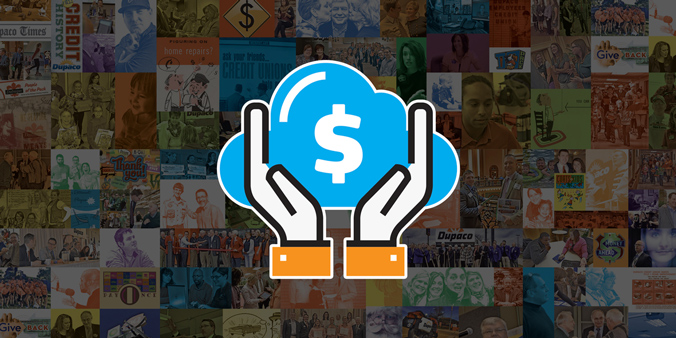 Member surprised to be able to pay less and save more
CEDAR RAPIDS, Iowa—Scott Young tried banking at four other financial institutions before eventually switching to Dupaco Community Credit Union last year.
And after his recent involvement with Dupaco's GreenBack Impact campaign, Young believes he finally found his financial home.
The campaign aimed to bring loans to Dupaco to save members money and strengthen the cooperative.
"I have banked with four other financials, and Dupaco is the first one to ever reach out to me and say, 'We can drop your interest and save you money,' " the Cedar Rapids man said. "It just shows me that I'm finally at the right place."
Young surprised after joining Dupaco
Young joined Dupaco last summer.
A few months later, Dupaco reached out to him, letting him know he could drop his interest rate by 6.5% and save more than $2,200 in interest by bringing his auto loan to his member-owned credit union.
Young was pleasantly surprised.
Because he moved his loan to Dupaco during the three-month GreenBack Impact campaign, he also received a dividend of $12.89. It's his share in the success of his credit union's mission to save members a collective $1 million in interest by refinancing loans with Dupaco.
During the campaign, Dupaco saved members more than $3.5 million in interest. Dupaco far exceeded its goal and unlocked a $25,000-bonus giveback for those who participated.
Young didn't just save money by moving his auto loan to Dupaco. He also learned how to save for the future while building his credit.
With the help of Dupaco's Tammy Wood, Young opened an Individual Retirement Account through Dupaco. He's already systematically putting away money for the future.
He also became a first-time credit card holder, opening a Dupaco Visa to establish his credit. His credit score has already increased 20 points, Wood said.
"There are so many things offered through Dupaco that no bank had ever mentioned to me," Young said.
New member pays it forward
Now Young wants to pay it forward, so he's telling others about his experience.
Wood said this is what Dupaco is all about.
"It makes my day when I know we're making a difference in our members' lives and saving them real money," she said.