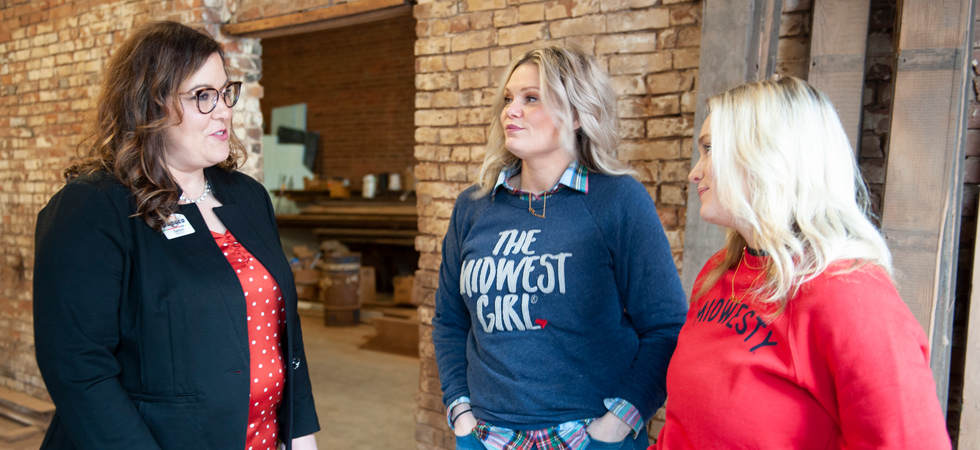 One of the most important decisions you'll make for your business is choosing your business name.
A good name can create the perception of integrity and professionalism. And it can be your business' biggest asset.
Wondering how to choose a business name? Consider these tips as you weigh your options.
Start by brainstorming business names
Don't put too much pressure on yourself at this stage. Hardly anyone comes up with the perfect name right away.
Take time to play with concepts, ideas and words.
It's better to find a name that fits your business and market rather than settling on a name that isn't a perfect match. (Changing your name later could cost you time and money.)
Brainstorm words and names that appeal to you and words that apply to your business. Try different combinations from this list. And ask friends and family for input and feedback.
Then, create a shortlist of potential names.
Other factors to consider
Consider how the name sounds when spoken. Short, simple names are easier to remember for word-of-mouth referrals.
Is it easy to spell? Think about when people search for you online. If your name is easily misspelled or difficult to remember, you might miss a potential customer trying to find you.
If you can, try to:
Avoid SMS-style abbreviations or slang.
Think of a name that invokes a positive image or feeling.
Reference what you offer.
Before you use your name
Make sure another company hasn't registered your business name.
You can use the U.S. Patent and Trademark Office's Trademark Electronic Search System to see whether your name has already been taken.
You won't be able to register your company or trademark if your name is too similar to an existing business or is deemed inappropriate.
Also, check registered internet domain names. Many domain providers allow you to check this for free.
When searching online, make sure there aren't close variations or meanings that could be too similar to an existing business.
Finally, find out if your name has a different meaning in other cultures and languages.
Using your personal name for your business
Many trade business names include the owner's name.
A business name like G.S. McDonalds Plumbers is usually OK if there's no confusion over another business in the same industry.
But a business name like G.S. McDonald Burgers—even if your name is G.S. McDonald—will unlikely be approved due to the obvious confusion with McDonald's.
Consider these pros and cons of using your name:
Your reputation depends on how you conduct yourself within your business.
You're accountable for the product you sell or the services you provide.
Your business might be harder to sell.
Registering your business name
If you're a sole proprietor or are starting a partnership under a name that isn't your real name, you'll need to register for a "doing business as" (DBA) trade name. It's also sometimes referred to as an assumed or fictitious name.
Your DBA name lets your state government know that you're doing business under a name different than your personal name or your business' legal name.
A DBA filing might also be required on the local level. Rules can differ from city to city, county to county and state to state.
Protecting your business name
Once you have your business name, you can protect it with a trademark. This will protect your logo and the brand name used on your products or services.
To give your business name legal protection, apply for a federally registered trademark by visiting the U.S. Patent and Trademark Office website.
Protecting your online business name
If you plan to use a website for your business (and you should), it's important to register for a domain name to make sure your business name is available as an internet address.
Try to choose a name that:
Describes what your business does.
Contains good key words for search engine purposes.
Is unique.
Like your business name, you need to ensure that no one else is already using your preferred address.
Test your proposed domain name in the WHOIS database to see if it's available. You can increase protection by registering multiple domain names.
For example, if your business name is Pre-loved Books, you might register all of these:
prelovedbooks.com
prelovedbooks.info
prelovedbooks.us
Final thought
If you have a name in mind but aren't sure if it's the right way to go, testing the market can help you gauge response before taking the plunge.
Ask family and friends for feedback. They might point out potential issues you overlooked.
Also, consider consulting with a marketing professional for advice before making a final decision.