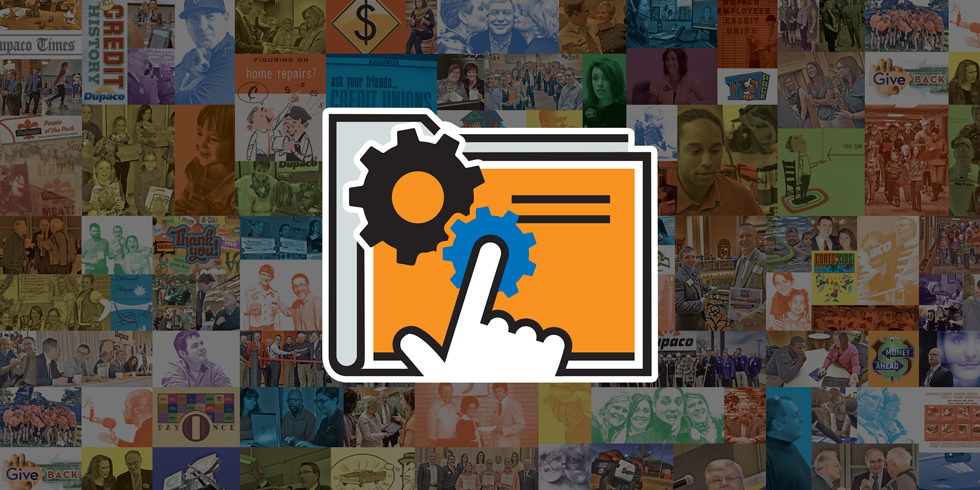 Competitors come in all shapes and sizes. It's important to identify the most potent threats and compare their strengths and weaknesses with your business.
This isn't always as obvious as it sounds. But a competitor analysis can correct assumptions about both competitors and the market, empowering you with new insights that can lead to more informed strategic decisions.
Being informed also means you can assess the value of a future idea or a new investment by comparing it with what you know about your competition.
Identify your competitors
You probably already know some of your competitors, especially in your local area.
But a broader regional, national and even international assessment of your competition is worthwhile. You might have more competitors than you realize.
Take a closer look at these areas in your competitor analysis:
Your target market
Ask customers and potential customers where they currently shop and why. You can do this through an incentivized survey or an informal chat.
Government websites
Check out the U.S. Bureau of Labor Statistics' Industries at a Glance for a snapshot of industry health in your area.
You can visit the U.S. Small Business Administration's Research section for more insights.
Search engines
Search engines will give you a broad overview of competitors in the market. You'll quickly identify which competitors have a high search engine ranking. Are there strategies you can learn from their marketing plan and website?
Industry journals and websites
These can be great sources of information about your industry and its members.
Networking
Join industry associations and business groups like your local Chamber of Commerce to learn more about your industry and competitors.
How to gain further insight
With a list of competitors, you're ready to deepen your knowledge of their operations. Here are some ways you can gain further insight into them:
Collect competitor promotions
Review their promotions and advertising materials to assess their pricing, marketing strategies and media channels.
Visit websites and social media pages
Look for competitive features like e-commerce functions. How often do they update their content? What type of messages do they share on social media? Register for their eNewsletter or ask a friend to do this.
Test their sales channels
Order products or services directly from them. Buying in-store, online and over the phone will test their service levels and ease of buying.
If you'll be recognized in-store, consider hiring a mystery shopper or asking a friend to visit them in your place.
Survey customers or potential customers
This information might help you to refine or adapt your tactics to make your business more attractive. For example, they might prefer other suppliers because they keep more convenient shopping hours or offer free delivery.
Attend a trade fair
Competitors' booths at trade fairs and exhibitions are an excellent source of information. It's freely handed out, so collect as much of it as possible.
Always look for opportunities
Make a list of what you've learned about your competitors and sort this information into two columns: Strengths and weaknesses.
Strengths
Focus on their strengths first. What do they do better than you? Identify changes you need to make to your business to compete.
Changes could be making your website easier to navigate or establishing customer service standards for frontline staff. Bigger changes might involve re-evaluating your prices or suppliers or how you target your marketing.
The idea isn't to copy your competitors but to take their best ideas and improve them.
Maybe your competition has a "buy nine, get the tenth one free" customer loyalty program. Can you adopt a more generous program? Maybe you can offer a "refer a friend and get a 20% discount on your next purchase or appointment."
Weaknesses
Now turn your attention to your competitors' weaknesses. These offer you opportunities to promote your point of difference.
For example, if you run a garden center, you might have noticed that your competition promotes itself as "the gardening experts." But the frontline employees are poor at engaging with customers.
You could train your staff to ask each customer how their garden is doing and then offer guidance. This would allow your business to show its expertise and leave customers feeling like you genuinely want to help.
Final thought
Use competitor analysis to find out:
How many businesses offer the same or similar products or services to your target market.
How you can differentiate your business idea, which affects how you market your business.
Whether any competitors use the same suppliers as you.
What pricing and marketing tactics your competitors use.
Whether any protected aspects of your business are being copied. (Think trademark and branding, store design, marketing taglines, toll-free numbers or social media usernames.)
Whether any businesses have branding or names confusingly similar to yours.