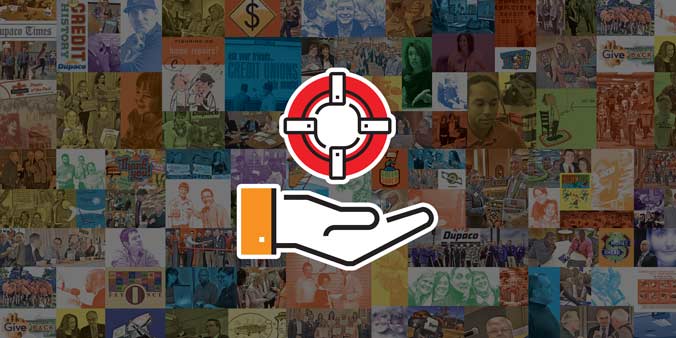 How the latest relief package impacts you
Updated March 15, 2021, at 8:38 a.m. CT
More financial help is on its way for many households and businesses dealing with the lingering impact of the COVID-19 pandemic.
President Joe Biden signed the American Rescue Plan Act of 2021 into law March 11. The latest relief package includes a third round of direct cash payments to millions of Americans, expanded unemployment benefits and an expanded Child Tax Credit.
Many Dupaco Community Credit Union members will automatically receive their payment electronically Wednesday, March 17. If you're in this early round of stimulus payments, you can now see it pending in Shine. Click here to learn how to find out whether your payment will post March 17 .
Learn who will receive these payments and how to find out when your payment is coming with the latest relief package:
Who will receive stimulus payments?
The third stimulus payment will be larger for most people.
In general, most people will get $1,400 for themselves and $1,400 for each of their qualifying dependents claimed on their tax return, the IRS said.
Typically, this means a single person with no dependents will get $1,400, while a family of four (married couple with two dependents) will get $5,600.
Unlike the first two payments, the third stimulus payment is not restricted to children under 17. Eligible families will get a payment based on all of your qualifying dependents claimed on your return, including older relatives like college students, adults with disabilities, parents and grandparents.
But the income levels in this new round of stimulus payments changed. So, it's possible that you aren't eligible for the third payment even if you received a first or second stimulus payment.
Payments reduce for individuals making $75,000 or above in adjusted gross income ($150,000 for married filing jointly.)
The reduced payments end at $80,000 for individuals ($160,000 for married filing jointly).
People above these levels are ineligible for a payment.
Payments are based on your latest processed tax return from either 2020 or 2019. This includes anyone who successfully registered at IRS.gov using the agency's Non-Filers tool last year or submitted a special simplified tax return to the IRS.
Under the new law, this payment can't be offset to pay various past-due federal debts or back taxes.
Get more information about these payments >
How can I watch for an upcoming payment in my Dupaco account?
Curious whether your payment is hitting your Dupaco account? These Shine Online and Mobile Banking tools can help you be the first to know when your stimulus payment arrives:
Direct Deposit feature
From the menu in Shine, select Direct Deposits and then click on the Future tab to see whether you have a future payment from "TAXEIP3 IRS TREAS." It will tell you when the payment will post to your account.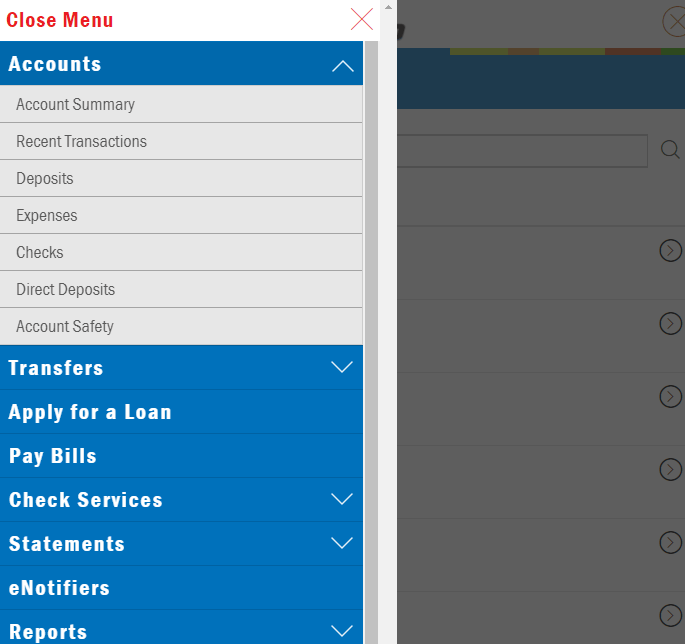 eNotifiers
From the Shine menu, select eNotifiers. Under Activity Alerts, enable All Transactions to receive email or text messages for all transactions to your account, including your stimulus deposit.
Quick Balance
Quick Balance is a special feature of Shine Mobile. Enable it once and you'll have quick, view-only access to your account balances without having to log into the app each time. Get started by going to the Shine menu and tapping Edit Profile. From there you can enable the free tool.
Shine Text Banking
With Shine Text Banking, you can quickly get your balance and transaction history for your savings, checking and Visa accounts. Set up the feature on your profile page in Shine. Click Edit Profile. Scroll down to SMS banking, and fill out the fields. Respond to the activation text, and you're all set!
How do I find out if the IRS is sending me a payment?
You can check the status of your 2021 payment by using the IRS' Get My Payment tool. The first and second economic impact payments no longer appear in this tool.
The IRS said you'll see one of these messages when you use Get My Payment:
Payment Status
A payment has been processed, a payment date is available and payment is to be sent either by direct deposit or mail; or
You're eligible, but a payment has not been processed and a payment date is not yet available.
The IRS said the tool won't show the amount of your 2021 payment.
Payment Status Not Available
We haven't yet processed your payment or you're not eligible for a payment.
Need More Information
Your payment was returned to the IRS because the Postal Service was unable to deliver it. Only people who get this message can use the tool to give us bank account information.
How do I prepare for my payment?
Most people won't need to take any action to receive it.
Most recipients receive these payments by direct deposit. If you don't receive a payment via direct deposit, you'll typically receive a check or, in some instances, a prepaid debit card.
The U.S. Department of the Treasury announced March 12 that it will start printing and mailing economic impact payment checks. The department estimated the check volume at about 5 to 7 million checks per week.
The check's memo field will state, "Economic Impact Payment."
Here's an example of the check:

Social Security and other federal beneficiaries will generally receive this third payment the same way as their regular benefits. A payment date for this group will be announced shortly.
The IRS will automatically send stimulus payments to people who didn't file a return but receive:
Social Security retirement, survivor or disability benefits
Railroad Retirement benefits
Supplemental Security Income
Veterans Affairs benefits
How do I know if the payment is legit?
Scams will likely follow with the latest rescue plan. Sometimes, the best way to spot them is to know what will NOT happen when these payments are distributed.
The Federal Trade Commission said to watch for these scam warning signs:
The government will never ask you to pay anything up front to get this money.
The government will not call, text, email or DM you to ask for your Social Security, bank account or credit card number.
Nobody legit will ever tell you to pay by gift card, cryptocurrency or wire transfer through companies like Western Union or MoneyGram.
What if my Dupaco account is no longer active?
If Dupaco receives a payment in your name but your account is closed or no longer active, the credit union is required to return the deposit, according to the IRS.
You might have been issued a check to the address that the IRS has on file for you. This is usually the address on your most recent tax return or one that was updated through the U.S. Postal Service.
How should I use the payment?
If you don't need the money for immediate necessities, consider how you could make the money work for you.
Here are a few ideas:
I still haven't received an earlier stimulus payment. What should I do?
If you didn't get any payments or got less than the full amounts, you might qualify for the Recovery Rebate Credit, the IRS said. You must file a 2020 tax return to claim the credit even if you don't normally file.
Learn how to claim the credit >
Watch & Learn