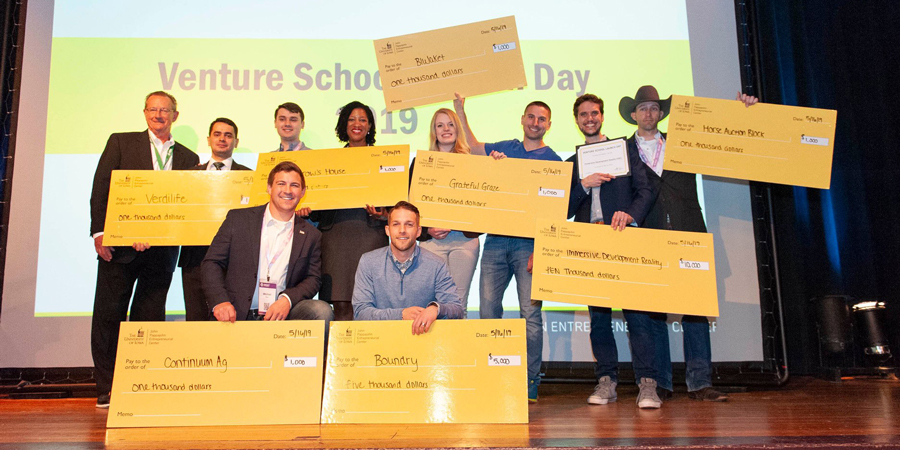 Eight teams pitched their business ideas on May 16 during the Venture School Launch Day event at the University of Iowa in Iowa City, Iowa. (Venture School photo)
Have a business dream? Venture School might be for you
Why small business matters
You've likely heard it before: Small businesses are the backbone of the U.S. economy. But have you ever stopped to think about why these businesses are small but mighty?
Consider this:
Small business is big business: 99.7% of U.S. businesses are small businesses (with less than 500 employees). Firms with less than 100 employees make up the largest part of that sector, according to the U.S. Small Business Administration.
Small business creates jobs: U.S. small businesses employed 56.8 million people in 2013. That's almost half (48%) of the private workforce, according to the administration.
Dupaco partners with the nonprofit Creative Adventure Lab because of its mission to foster creativity and innovation to benefit the community. Venture School was a natural next step in that partnership, said Michelle Becwar, partnership development supervisor at Dupaco.
"Dupaco's mission is about empowering people and improving their social and financial well-being," she said. "Small business entrepreneurship is one way to help people better their financial positions by creating job opportunities."
The Dupaco R.W. Hoefer Foundation helps turbo-charge Dupaco's sponsorship of Venture School by providing scholarships, Becwar said. In the first session, the foundation offered four scholarships to participants who might not otherwise have been able to join. The foundation will provide four more scholarships for the fall session.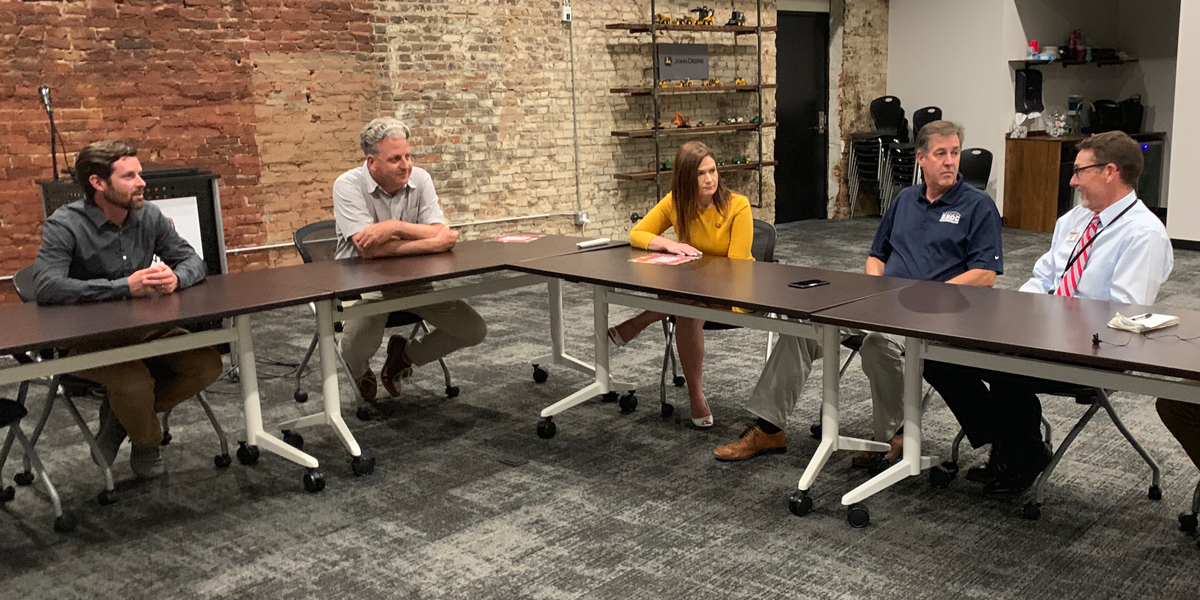 Is Venture School right for you?
Venture School was created and is supported by the University of Iowa's John Pappajohn Entrepreneurial Center in Iowa City.
The statewide program coaches entrepreneurs who have spent time exploring a business idea. (You don't need to have a business plan in place yet.)
Before enrolling, though, you should be able to answer these questions:
What am I building, and why?
Who am I building it for?
Do enough people care, or is the need too small?
"The No. 1 reason startups fail is because people often build something that no one wants," according to the entrepreneurial center. "Together we will focus on helping you creatively adapt your idea to better solve the problem at hand."
But Venture School isn't just for startups. In fact, about 30% of business learners have come from early-stage existing companies, according to the program.
"Venture School helps budding entrepreneurs and small-business owners who are looking to take their business to the next level," Becwar said.
More than 325 Iowa companies have participated in the program, representing a variety of industries:
Cosmetics
Educational tools
Fashion
Financial and economic development
Food and beverage
Health and wellness
Medical technology and devices
Mobile apps
Retail
Transportation
Virtual reality
During the weekly, four-hour classes, entrepreneurs pitch their ideas, get input from experienced mentors and learn how to develop their business. The seven-week program culminates with a final pitch event.
How Venture School helped 8 small businesses
Creative Adventure Lab launched Dubuque's first session of Venture School in February 2019.
The group included eight entrepreneurs with unique ideas. Ideas ranged from scaling an existing product or service to what amounted to no more than a concept, said Eric Dregne, business innovation director at Creative Adventure Lab.
Participants included:
Carl Busch, of Content Made Right: Launching Iowa's first podcast network
Eric Peters, of Boundary: A concept for a better dog training/fence collar
Chrystina Morteo, of Goddess Gaia: Launching a new line of waxing products
Shamika Rainer, of Luxurious Hair Salon: Launching a new line of hair oils
Andrea Helgager; of Cosmic Rosse Coaching: A new personal coaching service
Amanda Trotman, of Riahair Spark On Bluff: A new hair care line and salon distribution model
Tyrel Nelson, of Horse Auction Block: A new site for selling horses online
Kate McIntosh, of Kate & Co.: A storefront on Bluff Street focused on clean hair, skin and makeup products
About 40 people attended the program's April 11 pitch event.
"Everyone was impressed with how far each participant had come from the first session to the last session," Becwar said.
After the pitch, two entrepreneurs went on to compete at Venture School's statewide pitch event at ENTREfest in Cedar Rapids, Iowa. Peters took second place, winning $5,000, while Nelson placed fourth and won $1,000.
And in another event, Rainer was named the Dubuque winner of the Iowa Main Street, Open for Business Competition. She'll compete for up to $20,000 at the state level this summer.
"We engaged a diverse group of entrepreneurs, connected them in meaningful ways to resources and, most importantly, we impacted the trajectory of their business ideas," Dregne said. "We also engaged a group of partners and mentors, strengthening the entrepreneurship ecosystem in our community."
How you can get involved
Are you ready to take your business idea to the next level?
The second cohort of Venture School in Dubuque begins in October! Creative Adventure Lab is registering entrepreneurs and mentors now. And applications are due Sept. 16.
Applications are closed.