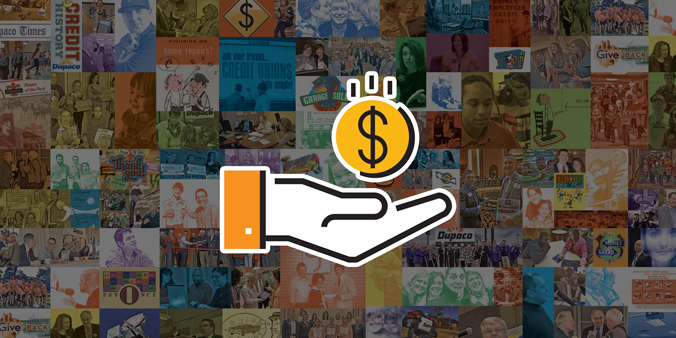 Get the most from your tax refund
Updated on March 24, 2020
Make your money work for you. Here are some ideas to get the most savings from your hard-earned tax refund.
Start a zero-sum budget
Zero-sum budgeting forces you to give every dollar a job so that your bottom line totals zero at the end of each month. You use last month's income to pay this month's expenses, including everything from bills to savings.
Because a zero-sum budget uses last month's income to pay this month's expenses, getting started can cause a temporary strain on your income. Consider using your tax refund to get one month ahead on your finances so you can pay your bills the following month.
See how to get started with your zero-sum budget >
Pay down debt
If you have high-interest credit cards or other high-rate debt, take advantage of your refund to pay down that debt.
Save for retirement
It's never too early to start saving for retirement. An Individual Retirement Account (IRA) is a simple way to save for retirement.
Save year-round for the holidays
With Dupaco's Holiday Club, you can systematically save for the giving season all year long. At the end of October, the balance will be deposited into your checking account (or your savings account if you do not have a Dupaco checking account).
Intentionally save for your goals
With You-Name-It Savings Accounts, you can name them whatever you wish, and systematically save for your needs or wants. These accounts can be a great tool for investing in your future, which might include further education or home improvement projects to increase your home's value.
See how you can boost your home's value >
Save for your children
Whether you establish a 529 college savings plan or open a savings account, it's never too early to begin setting aside money for your children.
Check out these 5 reasons to consider a 529 college savings plan >
Get a no-cost Dupaco Money Makeover
A Dupaco Makeover Artist will look at your total financial picture to identify opportunities where you can cut costs and build savings. During the one-on-one meeting, you can find out where your tax refund will benefit you the most.
Request a free Money Makeover >
Free your refund
You work hard to earn what you make, so why wait a whole year to reap the rewards? When you get a tax refund, that means that the government has withheld too much of your pay, and is giving it back. Just imagine if your refund could be earning interest for you all year long, or just making your life better every day instead of showing up once in your bank account and likely disappearing quickly.
Determine how to adjust your withholding to help prevent you from withholding too much or too little by using this calculator on the IRS website. Use your most recent pay stub and income tax return to help you input the numbers for a more accurate figure.